Covid Made This IAS The Father Of Various Inventions
Published on 3 Dec 2020,

5:04 pm IST

5 minutes read
Highlights
Necessity is mother of all invetions. IAS Aditya Ranjan too devised many ingenious methods to fight Covid-19 in West Singhbhum district in Jharkhand.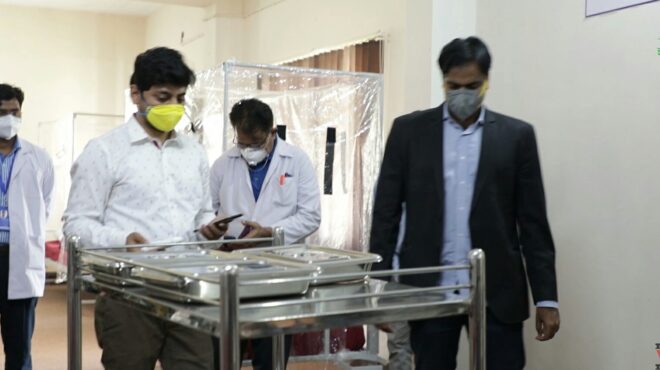 IAS Aditya Ranjan inspecting the Covid Hospitals
From manufacturing portable sample collection centers for suspected Covid patients to making isolated chambers for each patient and supplying food and medicines through mobile robots, Mr. Aditya Ranjan, kept coming up with ideas during the past nine months and his team of craftsmen kept giving shape to them. Mr. Aditya Ranjan shared some of his unique ideas with Indian Masterminds.
COVID-19 COLLECTION CENTERS
Mr. Ranjan bumped into setting up portable collection centers while surfing the internet. The booths he saw on the internet were made with hi-tech glass. But, he wanted a more economical and light version of the same thing. So he opted for aluminum bars and ACP panels instead of glass and steel, to make the sample collection booth. He also got installed a glass with a two-way communication system and fit in two gloves to eliminate all possible of direct contacts between the suspected patient and the collection agent.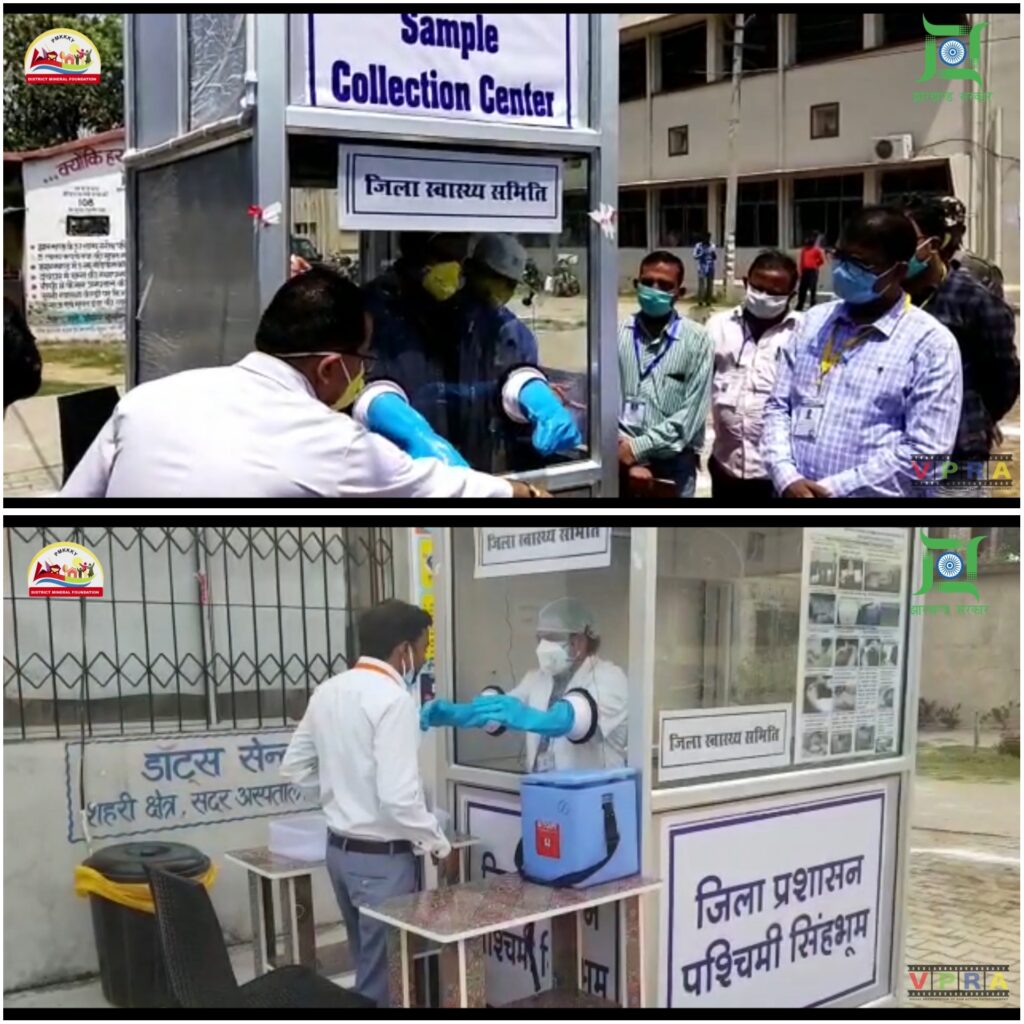 "The person giving the sample could sit outside the booth and the health worker staying inside could remain safe. The PPE kit used while collecting the sample wasn't wasted as one person could take multiple samples without changing the kit," Mr. Ranjan stated. The booths were made safe with unbreakable glass as there are times when patients get abusive and start manhandling the workers.
These booths were first installed in the hospitals and later on were designed and mounted on a vehicle so they could be moved into hotspots for collection of samples. "Every time a sample was collected, the entire booth along with the gloves was sanitized. So there was hardly any chance of spreading the virus. The two way communication system also helped the health-workers to give necessary instructions to the patient, in case he is unaware."
THE CO-BOTS
West Singhbum, Jharkhand had two Covid hospitals and taking care of each individual was becoming increasingly difficult.
"If a patient needed water, the worker had to wear a PPE kit, give him the water, come out, and discard the bottle and the PPE kit, and the process continued whole day long. It was monotonous and tiring," he told Indian Masterminds.
To prevent this, he developed a bot, converted out of a small toy car that had a two way communication system, using audio-visual system by installing a camera on the bot. The person who was handling the bot could see and talk to the patient. It was rechargeable and fully fitted with tele-medicine system. "The idea was to protect the workers so they don't get infected and it worked really well!" he exclaimed.
I-BEDS & MEALS ON WHEELS
Since Covid is a contagious disease and a patient can't be examined just by looking at him from a distance, it was difficult to know who is heavily infected and who was doing okay. The risk of transferring the virus from one to the other was high especially for those who were on the verge of recovery. It was impossible to isolate one person in one room due to space crunch. He thought of isolating the beds than rooms. He prepared a design and collaborated with a PVC Company and got them to manufacture the beds with the required needs.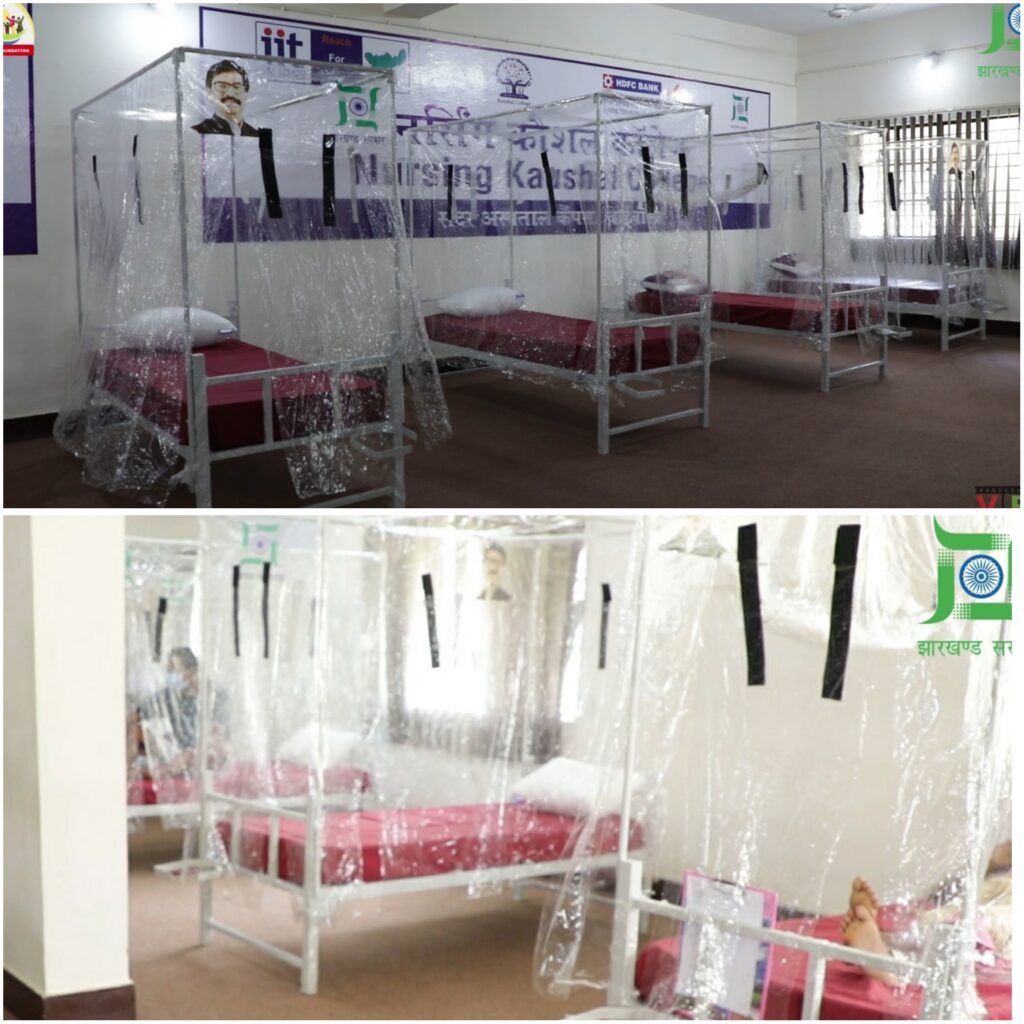 "We put plastic sheets all over the beds, like a tent, and opened vents on all four sides for air to pass. Whenever the bot goes to deliver food/water, the patient only has to take out his hand to receive it. We also followed the protocol of only one person leaving the bed at one time, in case they need to use the loo," he told Indian Masterminds.
Along with that, the 'Meals on Wheels' initiative by him proved to be extremely successful too. Food delivery vans were launched with centralized kitchens for the needy, which would give them hot-cooked meals and move away. Lakhs of meals were delivered in a couple of months. "The idea was to deliver food and move away to avoid gathering. If we'd create a langar kind of scene, it would only help in spreading the virus more instead of helping the patients."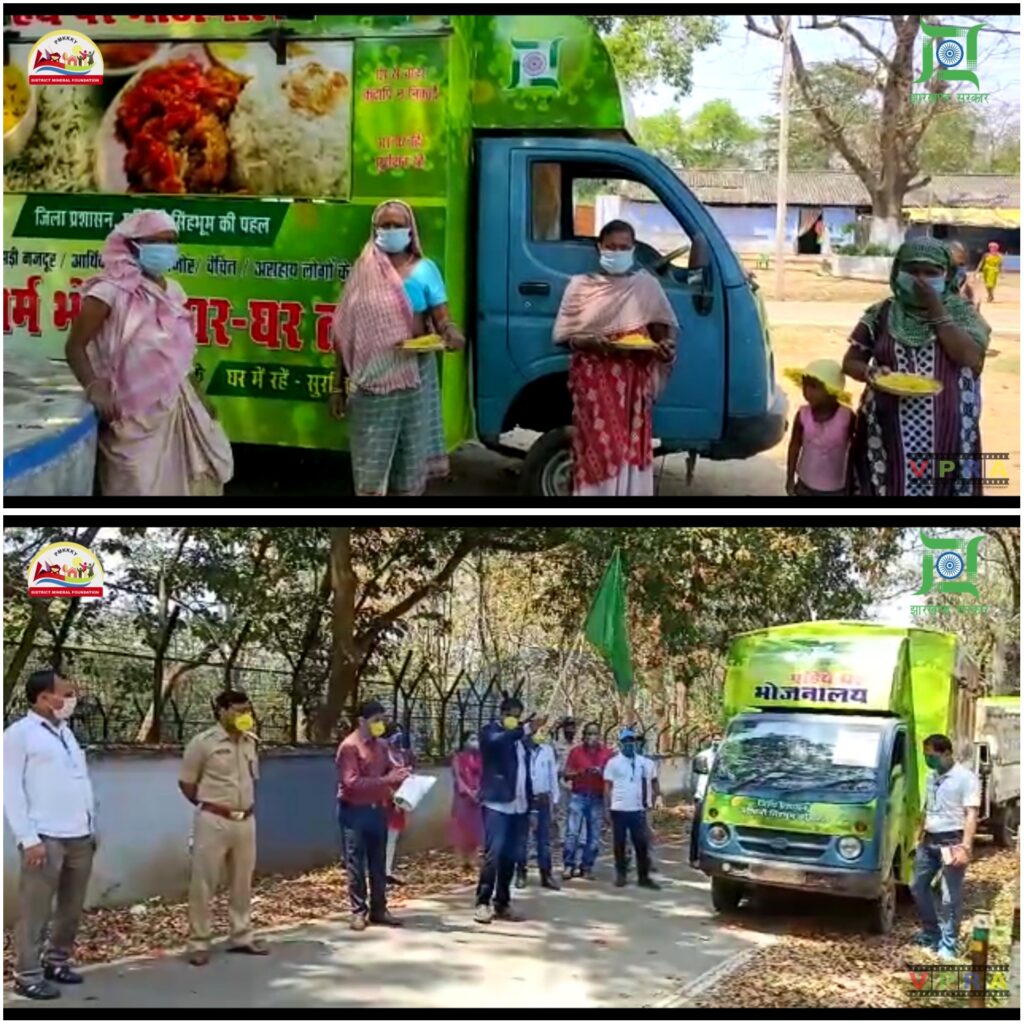 POPULAR TO THIS DAY
His ideas were also copied in other states like U.P. and Rajasthan. He believes that its benefit depends upon the number of patients in a district. "If a district has only few cases, there's no logic in using these as they could be handled manually too, but they are way too useful in districts where cases have reached hundreds and thousands. My batchmates replicated these ideas in Noida, Delhi, Ghaziabad and other hotspots and they are highly successful there."
The inventions are getting famous in South Indian regions as well. The administration of Orissa also launched copies of CoBot with the name of MoBot. "Reliance India Foundation also launched the bots in couple of hospitals in Mumbai after receiving the standard operating procedures and designs by me," said Mr. Ranjan.
PREVIOUS STORY

Niranjan Kumar Arya Appointed As The Chief Secr...

NEXT STORY

Ministry of Home Affairs Released The List Of T...