How A Civil Servant Should Negotiate Between Bosses' Commands & Rule-Book Prescriptions
Published on 21 Nov 2023,

8:36 am IST

1 minute read
Highlights
Former Secretary with Government of India Anil Swarup in a candid interview describes his initiation in the Civil Services
He has written three books - Not Just A Civil Servant, No More A Civil Servant and Ethical Dilemmas of A Civil Servant and his fourth book 'Encounters with Politicians' is expected to be released soon
This is first part of interview with 1981-batch IAS officer of UP Cadre Anil Swarup on his illustrious career – should inspire young officers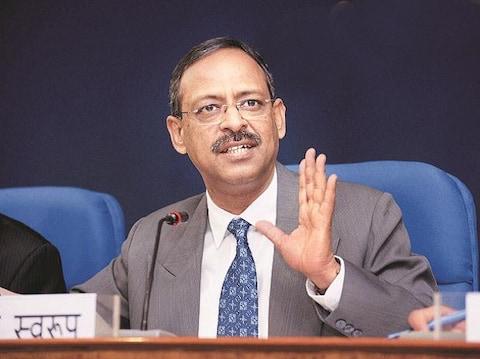 This is something never taught in Lal Bahadur Shastri National Academy of Administration (LBSNAA). This is something every civil servant learns on the job – how to negotiate the thin line between following bosses' commands and the rule book prescriptions. Some learn from other's experiences while others learn it by facing the dilemma themselves.
The 1981-batch IAS officer of UP Cadre Anil Swarup after retiring as Union Secretary for School Education, has been mentoring young officers on such soft skills. A no-nonsense officer Mr Swarup faced myriad dilemma during his 38-years long career in the civil services. During this period, he served on almost all positions – from a SDM to Secretary in the Union Govt.
In this interview Mr Swarup has described few situations he faced during early part of his career where he was perplexed about the path to be trudged and how he negotiated it. The second part of this interview will be released soon..
PREVIOUS STORY

Harmony in Preparation: Musical Respite for IFS...

NEXT STORY

Senior IAS Atal Dulloo Repatriated to His Paren...