Civil Servants-Turned-Mentors, They Have Produced 600 UPSC Winners
Published on 19 Nov 2020,

1:24 pm IST

5 minutes read
Highlights
When IAS officer Israel Jebasingh quit civil services to open an IAS Academy, he was trudging a lonely furrow. But soon, six former bureaucrats joined in the venture, and today it's one of the best academies in South India.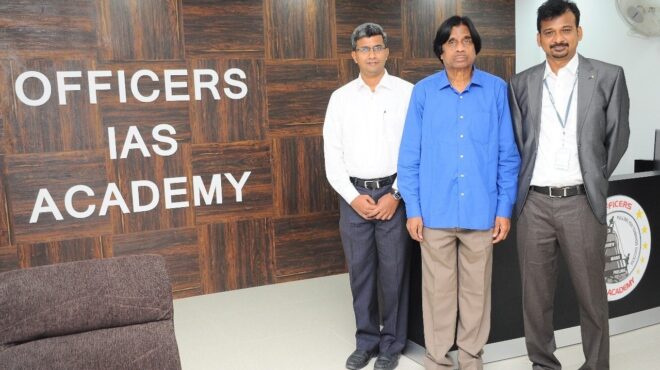 Civil Servants turned Mentors
Determining what your real passion is not always easy. At times, the success one covets for a long time turns out to be a chimera, with the realization that it was not the real thing. Something on these lines happened to IAS officer Mr. Israel Jebasingh- when he realized that perhaps he was not made to be a civil servant in the first
The bigger realization, the one which gave purpose and meaning to Mr. Jebasingh, was that he would be better off mentoring UPSC aspirants! And that's what he has been doing now.
Mr. Jebasingh started his own coaching institute for aspiring civil servants. He founded the Officers IAS Academy in 2013 and has been working as a full-time faculty for the past eight years. The academy is run by a team of seven-members, who have served in the All India Services but have either retired or quit the services to chase a passion like Mr. Jebasingh.
IN THE BEGINNING
Mr. Israel Jebasingh did not have an easy career path. He started with pursuing graduation from an engineering college, during which he developed an interest in civil services. He first wanted to be a doctor, but as he was not a scholar from a prestigious university and neither was excellent in studies, he could not enter the medical college. That is when his father started pushing him to start preparing for civil services, as it would be a valuable addition to be in the prestigious All India Services.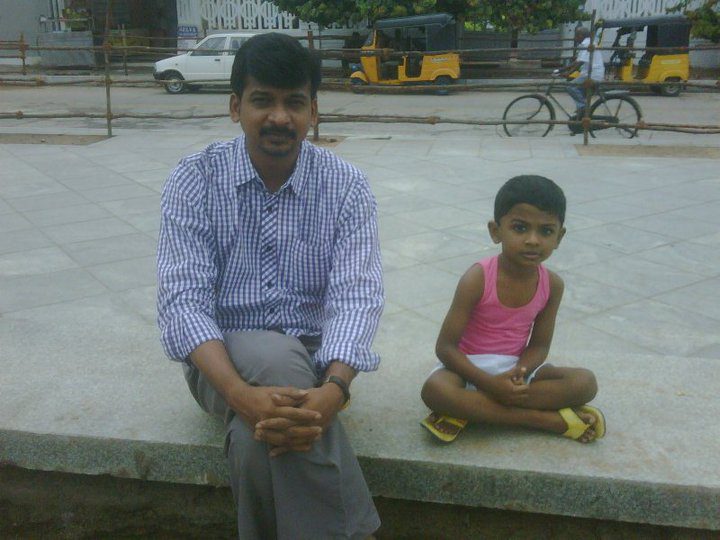 In the meantime, Mr. Jebasingh also got a job as a lecturer in an engineering college. Simultaneously, he started preparing for the CSE. Despite failing in the first two attempts and studying for three consecutive years, he finally made it to the Indian Railway Traffic Services (IRTS) with an All India Rank (AIR) 294 in the third attempt. However, unsatisfied with his result, he went for it for the fourth time and got into the Indian Administrative Services (IAS) in 2004.
CHASING THE PASSION
In his seven years of service, Mr. Jebasingh started as Assistant Collector in West Bengal's Jalpaiguri district and was also awarded the best Sub-Collector award by the LBSNAA. But in 2009, when his mother was struggling with the final stage of cancer, he took a year's leave from service to spend time with her in Chennai. It was during this time, that he made up his mind to quit the civil service and start his own venture. he decided that he would start teaching UPSC aspirants and build a quality coaching centre in South India.
In 2011, Mr. Jebasingh submitted his resignation; two years later, he started the Officer's IAS Academy in Chennai. We got in a conversation with the Associate Director of the Academy who is an ex-IAS officer and had joined the academy as a full-time faculty himself. Mr. Rangarajan who is the Associate Director of the academy started his career as a Chartered Accountant but took the challenge and appeared for the civil services exam.
He scored an AIR Ranking of 46 and became an IAS in 2005. He said, "I always wanted to do something for the society that is why I chose civil services in the first place. But due to some personal reasons, I quit after a few years and returned to the banking sector. The urge of working for society was missing in the banking sector. During that time, through a common friend, I got in touch with Israel and I took it as an opportunity to join the academy and started teaching UPSC aspirants.''
CARRYING FORWARD THEIR CIVIL SERVICES EXPERIENCE TO TEACHING
Mr. Rangarajan said, "Serving even for a few years as a civil servant is important and satisfying; particularly the experience of taking instant decisions on the ground. The transition from being an IAS to an educator is completely different, as they are two different fields. But, being prepared for the unexpected, managing the expectations of all the stakeholders, having a single-minded focus in achieving something are a few things which are required both as a civil servant and an educator."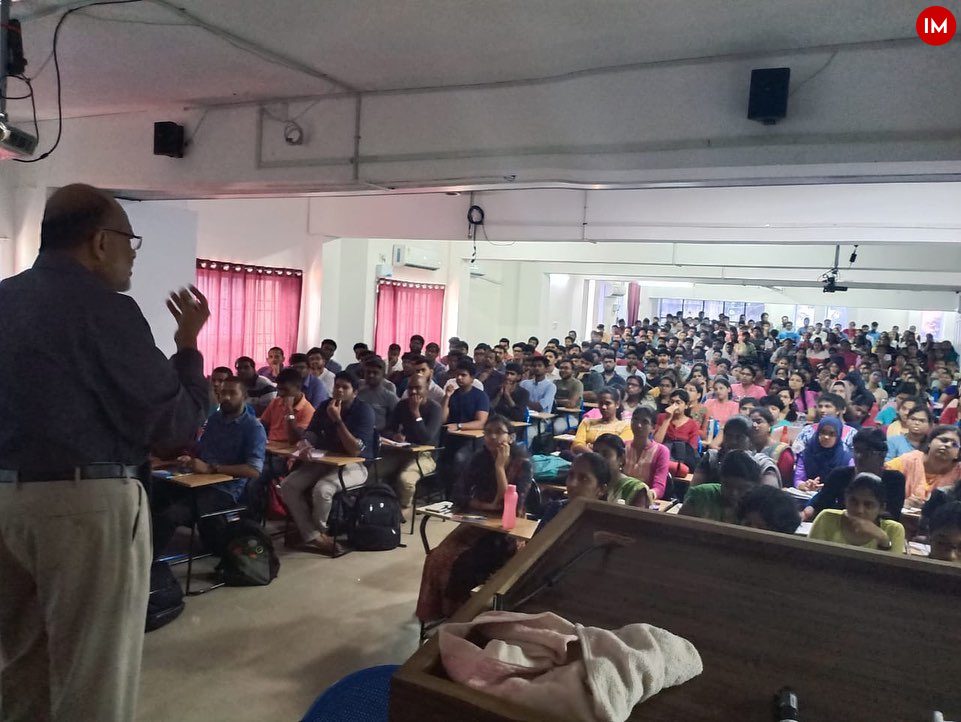 Apart from Mr. Jebasingh and Mr.Rangarajan, the academy is also helped by a few other ex-bureaucrats. One such person is Mr. S. Subramhanyan, a 1979-batch IRAS officer who retired as Additional Member, Railway Board is now an advisor and a visiting faculty at the academy. Mr. R. Satapathy, a 1972-batch IAS officer from Tamil Nadu, who rose to the rank of Chief Secretary and retired in 2008, joined the academy as the chief coach and mentor. Mr. S. Saravana Kumaran IRS, former Joint Commissioner- Income Tax is also working as a coach and mentor in the academy. Starting with a batch of seven students, the academy now mentors close to 2000 students every year. It has already churned out more than 600 officers so far.
PREVIOUS STORY

6 IAS officers transferred by Maharashtra Gover...

NEXT STORY

4 IPS Officers transferred by the Uttar Pradesh...