Taking IAS Officer Father's Legacy Forward, Shubhankar Pathak Aces UPSC CSE 2021 in Maiden Attempt 
Published on 1 Jun 2022,

6:46 pm IST

3 minutes read
Highlights
Shubhankar Pratyush Pathak secured AIR 11 in UPSC CSE 2021 in his very first attempt.
The son of an IAS officer, Shubhankar wants to be an asset for the country.
"This is just the first step in the ladder, the larger picture still awaits me," he told Indian Masterminds.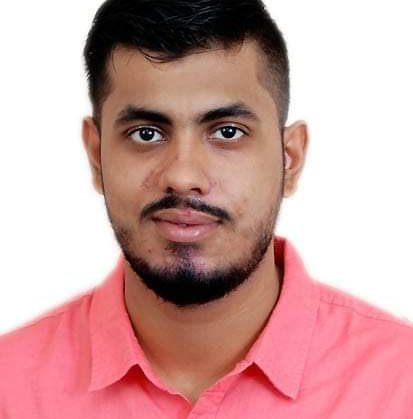 Shubhankar Pratyush Pathak, AIR 11 in first attempt
Hailing originally from a small village in Motihari, East Champaran district in Bihar, Shubhankar Pratyush Pathak cleared the country's most prestigious and toughest exam -UPSC CSE – with AIR 11 in his maiden attempt. Taking the legacy of his IAS officer father forward, Shubhankar wants to be an asset for his country through his work. Following in his father's footsteps, he reached the top position of all India Rank 11 in CSE 2021.
During an exclusive conversation with Indian Masterminds, he talked about his UPSC journey and future plans.
AWAITING LARGER PICTURE
Excited with the result, Shubhankar said, "Since it was my first attempt, I wasn't really sure about my result. First few minutes after seeing the result was confusing and exciting at the same time for me. I realised later on that this is just the first step in the ladder, the larger picture still awaits me."
He has been living in Delhi for the past few years except for college. He went to IIT Dhanbad and completed B.Tech in Electrical Engineering in 2020. For almost a year, he joined Sysco as a software engineer and left the job for UPSC preparation in February 2021.
Talking about what motivated him for civil services, he said, "I always had an urban background because of my father's job. While my friends went to foreign countries, I always wanted to go back to the actual India. This realisation grew in me, and slowly and gradually, I realised civil services is the place for me."
FATHER HAS BEEN HIS IDEAL
Shubhankar sees his father Rajesh Pathak, who is currently the Secretary, Technology Development for Government of India, as his ideal. "He carved his path for himself. My grandfather was a Group C official in BSNL. Due to the large family, he couldn't afford best of education for his children. However, my father on his own hard work went to IIT Roorkee for civil engineering and then did his M.Tech from IIT Delhi. He then also cracked UPSC and became an IAS officer. All this was done by himself and the only thing he had with him was passion to learn as much as he can," he said proudly, while talking about his father.
Witnessing his father's journey closely, he is determined to work in the field of education because he feels education has the power to change lives.
CHOOSE SUBJECT THAT INTERESTS YOU
Shubhankar chose mathematics as his optional instead of electrical engineering. "I cracked this exam in first attempt, but most people take multiple attempts. That journey can be tiring, and if you want to take it on, then you need an optional that interests you."
Advising aspirants on how to appear in the interview, he said that being comfortable in what you are and presenting the best version of yourself is the key to succeed.
PREVIOUS STORY

UPSC CSE 2021: Priyamvada Mhaddalkar Tops Mahar...

NEXT STORY

Two Senior IAS Officers Transferred in Maharashtra