The Wizard of Bureaucracy
Published on 26 Oct 2020,

9:06 am IST

2 minutes read
Highlights
Mr Anil Swarup tells Indian Masterminds, how he survived in the service keeping both his spine and conscience intact. He also reveals the mantras for the current crop of civil servants..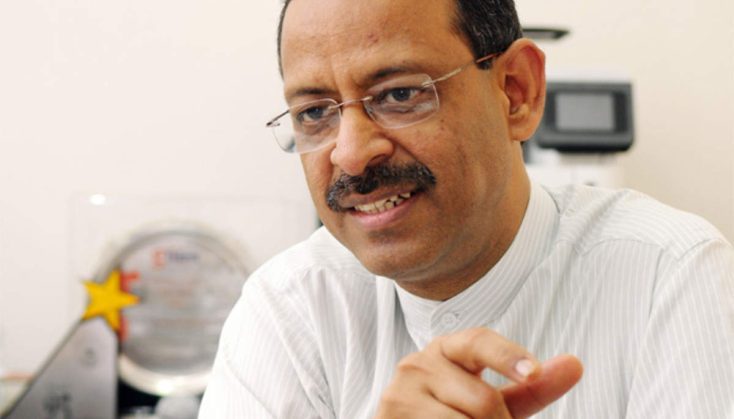 The 1981-batch IAS, Mr. Anil Swarup, might have retired from the service two years ago, but he claims he is more active now. Considering he pioneered many ideas, championed several causes, and piloted a number of landmark schemes and projects, the statement raises the level of curiosity of even people who know him for decades.
From conceiving, formulating, and implementing universal health insurance for the 30 crore people living below the poverty line to netting lakhs of crores for the treasury by designing online auction of coal mines and reigniting stalled mega projects, Mr Swarup was always a doer.
Belonging to UP Cadre where there always a premium for plum postings and an average stay of a bureaucrat on a post is often in months if not in days, such sterling performance does need a thorough inspection. After all, everyone wants to know, how managed to keep his backbone intact and had his way with the political class as well.
Serving under Chief Ministers like Mulayam Singh Yadav, Kalyan Singh, and Mayawati doesn't come easy. Similarly working under Prime Ministers like Atal Behari Vajpayee, Dr Manmohan Singh and Narendra Modi, must have been challenging. In this free-wheeling interview, he shares the challenges he faced during his service and how he overcame them.
He had already written two books on his experiences in the bureaucracy and in this interview he discloses the name and subject of his third book and when is it expected to be released.
For more details, please watch the full interview on clicking the link…
PREVIOUS STORY

13 IAS Officers Transferred In Maharashtra, Ash...

NEXT STORY

9 girls appointed as administrative officers in...