"Won't Go Back to Politics But Might Take Sanyas in Five Years": Gupteshwar Pandey
Published on 27 Oct 2023,

9:08 am IST

3 minutes read
Highlights
Retired IPS officer Gupteshwar Pandey was the DGP of Bihar
He took VRS to join politics but quit within days and rejoined IPS
He has turned spiritual now and moves around the globe preaching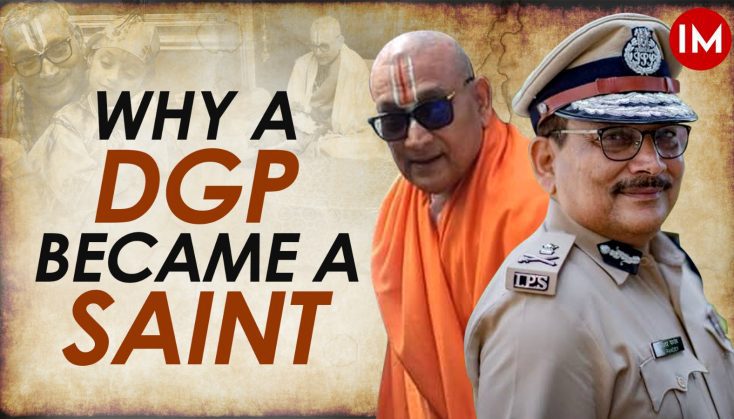 Starting his journey from a small village in Buxar, Mr. Gupteshwar Pandey went on to join
the prestigious Indian Police Service and became the DGP of Bihar. After a successful innings
as a civil servant, he also tried his hands in politics. However, after seeing it all, he has
now chosen spirituality over everything else to find peace in God.
The senior IPS officer turned into a religious preacher and now travels around the globe
spreading the word of God. He is gaining fame and followers, and is a popular 'Katha
Vachak' when it comes to Ramcharitra Manas, Geeta, Shiv Puran or Bhagwat. Despite his
tight schedule, he spoke to Indian Masterminds exclusively and revealed his plans about
politics and taking sanyas.
Watch the video interview here:

DON'T REGRET ANY DECISION
Mr. Pandey took VRS to join politics. However, things took a different turn. He left politics
within days of joining it and was reinstated to IPS. When asked whether his decision to join
politics was not a right one, he answered in the affirmative.
"I have served as SP in many districts, then as DIG, IG and also DGP. I feel that I served with
my full capacity and was successful. Even the people who don't like me would agree to this. I
wanted to join politics to serve society in a much bigger way," he said.
He now thinks it was a good thing that he learned so soon about not being fit for politics. He
realized that it is not his cup of tea and he should focus more on what he can do. He looks at
it as a learning experience, but won't go back to it.

IT'S ALL KARMA
Soon after taking VRS from IPS and trying his hands in politics, he chose spirituality as his
true path. Many speculated and even questioned his sudden change of track. But, Mr.
Pandey thinks otherwise. He says that it was Karma and sanskaras that showed him this
path. It could not have happened in a day. Even reading the religious texts take years. "Every
thing happened with the blessings of the supreme power and my guru. I feel obliged that I
am on this path. My life is complete in true sense now," he said.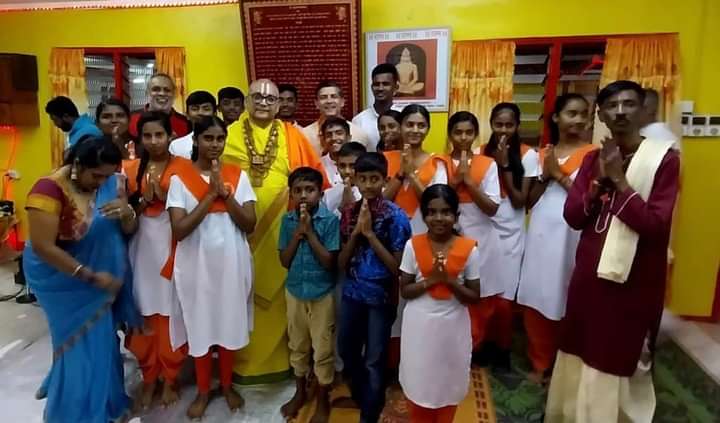 TAKING SANYAS
Mr. Pandey was a successful IPS officer and completed all his family responsibilities. Now
that he has fulfilled all his duties, he feels that there is nothing left for him to do. He
considers himself to be in Vanaprastha Ashram (forest walker/forest dweller), a stage in life
that is mentioned in Hindu texts and scriptures.
"I married early and I had a big family that includes my parents and siblings. All these years, I
have worked for them and completed all my responsibilities. Everyone is doing well and I
have nothing left to do. I am free of all the things that binds one to family life," he said.
Revealing his next plan, he said that he might take Sanyasa (renunciation) in the coming 5-6
years. As per Hindu religious texts, the correct age for Sanyasa is said to be 75 but Mr.
Pandey might take it up earlier as he wants to leave everything behind and go to a quiet
place and continue on his spiritual journey.
PREVIOUS STORY

Releasing Surguja Coal Mine Workers From Loan S...

NEXT STORY

IAS Vijay Nehra Posted as Sr Directing Staff (C...