Decoding UPSC: A Topper Tells the Secrets
Published on 29 Oct 2020,

11:18 am IST

4 minutes read
Highlights
Cracking UPSC in her very first attempt, Shrusti Deshmukh became the women's topper in 2018. She has a few nuggets of precious advice for all those who want to make a go for India's toughest exam.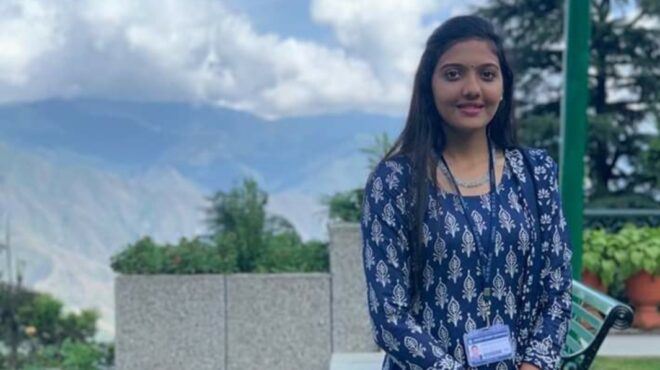 Srushti Deshmukh was the female topper of 2018
Undoubtedly, UPSC is not only the most prestigious exam in our country but also the toughest. Its allure is all pervasive. IITians, doctors and professionals from various other fields, they all try their best to get into the elite civil services, but even among them very few succeed.
There may not be an easy `mantra' to crack UPSC, but it's not the Gordeon Knot either. If you ask the 2018 women's topper Shrusti Deshmukh, she secured All India Rank 5, the success is attainable by judicious mix of systematic studying and plain old common sense.
UPSC Preparation is a Marathon
In a string of interviews which Ms Deshmukh has given to the media since her spectacular success, one point by Ms Dekhmukh comes out loud and clear: that the attempt to clear UPSC is a lengthy process. "It's like a marathon,'' she point out, adding "One has to qualify for preliminary round and mains and the interview. The whole examination process takes around one year. The success is guaranteed for those who strategize from the very first day and maintain their energy level till the last round. On the other hand, every day that goes into preparation is a sprint.''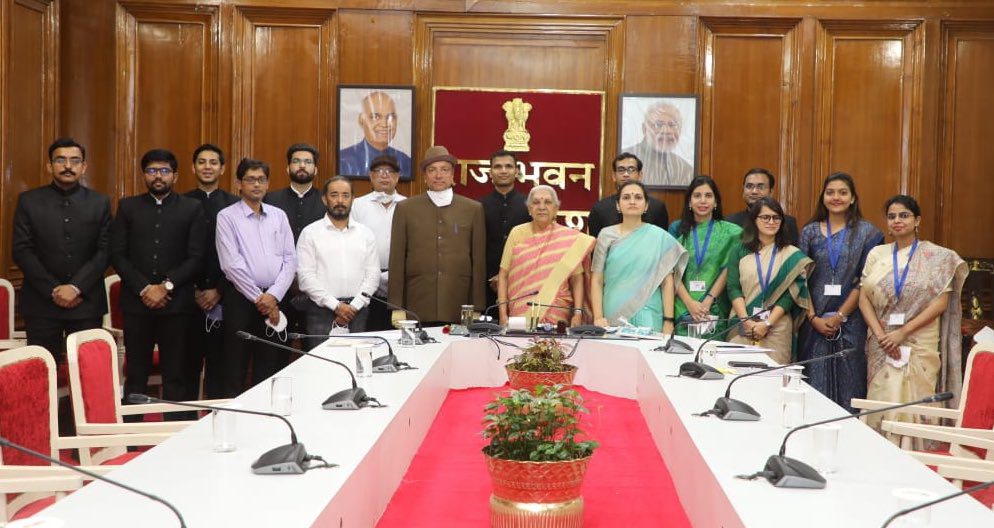 Ms Deshmukh stresses that along with hard work & self-determination, an aspirant also needs to be patient and motivated. Some cracks civil services in one attempt while others require few years. It's a long journey and everyone requires a good guidance.
Ms. Deshmukh hails from Madhya Pradesh and comes from a middle-class family. She completed her graduation in chemical engineering. While in the third year of graduation, she made up her mind for joining the civil services. She started preparing for it while simultaneously preparing for the graduation. The hard work paid off fantastically. She cracked the exam in her very first attempt and secured a All India Rank of 5!
The Dilemma
As Ms. Deshmukh points out, one has to make important decisions all along while clearing the UPSC. In her case, she was a chemical engineer graduate but chemical engineering was not available to her as a optional subject for the exam. Choosing between Political science and Sociology was bit of a dilemma, and after some deliberation she went for the former. According to her "everyone should choose the optional subject only on the basis of how much joy they get from that. If someone has confusion between two or three subjects then they should give one week to each and then decide.''
Important Books
For better understanding of Sociology, Ms Deshmukh recommends ' Sociology- Themes and perspective by M Haralambos& RM Herald' for everyone. This book was published in 1997 and covers almost every aspect of the subject.
For Paper 1 and Paper 2 of mains exam, she suggests 'Essential Sociology' by Seema and Nitin Sangwan. Mr. Sangwan himself is an IAS officer. She also recommends two books of Nadeem Hasnain, one is `Indian society & Culture', other is `General Sociology' for better idea of the subject.
Ms. Deshmukh also has a suggestion for polity as it is important in scoring big in the exam. She says 'Indian Polity' by M Laxmikanth and 'Introduction to the Constitution of India' by Durga Das Basu is a must read for all aspirants.
Another important point Ms Deshmukh makes concerns the "dynamic changes'' in the UPSC exams over the years, and the importance of being very good at current affairs. And to achieve the desired excellence in current affairs, she strongly recommends newspapers (and by implication, not television news!).