A Police Station with a Library for Poor Kids
Published on 4 Mar 2021,

3:17 pm IST

1 minute read
Highlights
The library provides various facilities wifi, smart classes, children's counseling and consists 2,300 books and more than 1900 old magazines.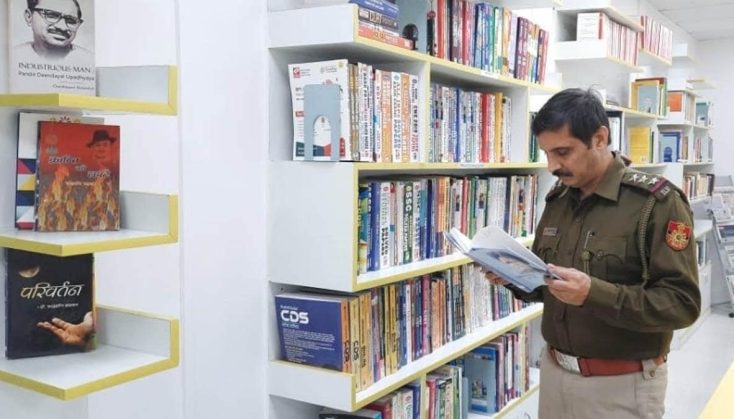 Mr. Rakesh Kumar in the library started at RK Puram police station
With many civil servants taking initiatives to boost the level of education and interest in reading in various parts of the country, a Station House Officer (SHO) in RK Puram, Delhi has taken a similar step by starting a library for poor children in his own police station.
The officer behind this initiative is Mr. Rakesh Kumar who is currently serving as the SHO of RK Puram. The library consists of 2300 books, wifi facility, more than 1900 old magazines, CCTV camera, smart classes, and children's counseling facilities. Moreover, the library has the capacity to accommodate 100 students simultaneously.