Newly Appointed IPS Punishes Junior Cop For Not Recognizing Her, Gets Pulled Up By Senior Officials
Published on 16 Jan 2021,

12:15 pm IST

2 minutes read
Highlights
IPS officer, Ms. Aishwarya Dongre who was recently appointed as the DCP of Kochi got in an argument with a junior cop, after which the former punished her by sending her on traffic duty for two days. Seniors called it an act which was uncalled for.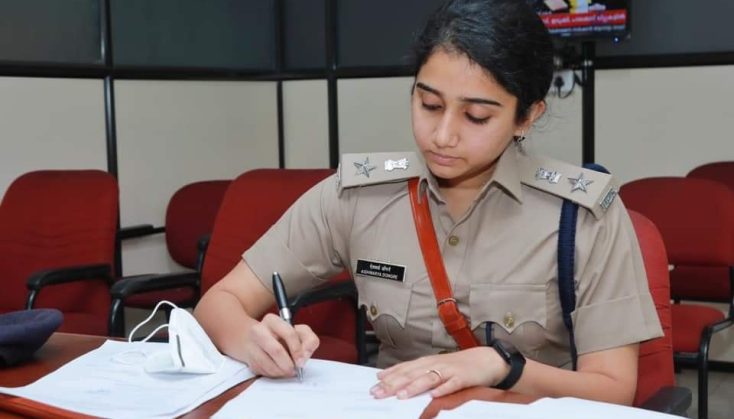 Ms. Aishwarya Dongre IPS, DCP Kochi
It was just a few days after Ms. Aishwarya Dongre, a 2018 batch IPS officer, got transferred as the Deputy Commissioner of Police (DCP) of Kochi, Kerala, where she got caught in an argument with a junior cop. It was a Sunday and Ms. Dongre went out on a random inspection of a cleaning drive at the women's police station adjoining the Town North station.
As the IPS was not in her uniform, a female cop on sentry duty at the police station stopped her and started asking about the purpose of her visit. After knowing that she is questioning an IPS officer, the junior cop apologized to Ms. Dongre explaining that she was not aware.
Refusing to hear her explanation, Ms. Dongre claimed that how come she didn't see her official vehicle in the first place. The junior cop who is a Civil Police Officer (CPO) explained that she did not recognize her as she was new to the city and stopped her citing the Covid-19 restriction.
The IPS officer was in no mood to hear what she was saying and started arguing with the junior cop. Not only this but she sent the CPO on traffic duty for two days as a punishment.
This created a topic of discussion among the senior officers in the state, some of which mocked the action taken by the IPS officer. The Kerala IPS Association also launched a formal complaint with the state's Home Department.
The complaint alleged the IPS officer who was just transferred to Kochi on 1 January, claiming that the action of the IPS was uncalled for and it was her inexperience to punish the junior cop for not recognizing her.