PM Modi Addresses Valedictory Function of 2021 batch OTs at LBSNAA
Published on 19 Mar 2022,

2:34 pm IST

1 minute read
Highlights
PM Modi addresses the 2021 batch Officer Trainees and as them to take reform, perform, and transform to the next level In 'Amritkaal' Of India's Independence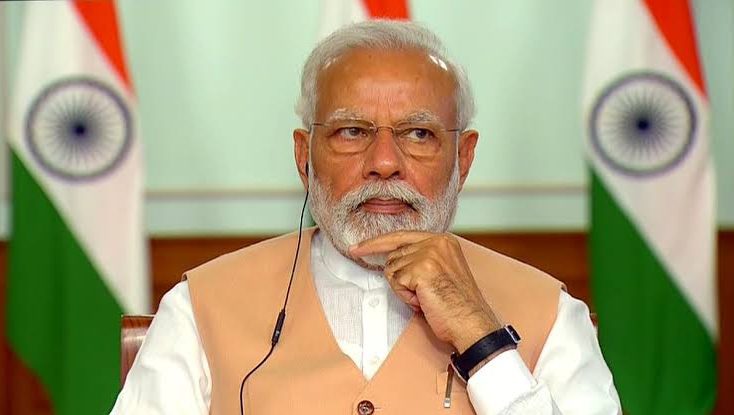 PM Narendra Modi (Credit: Social Media)
Prime Minister Narendra Modi on Thursday said that the biggest goal of 21st century India is the goal of becoming self-reliant and modern.
PM Modi made the statement while addressing the Valedictory Function of 96th Common Foundation Course at Lal Bahadur Shastri National Academy Of Administration (LBSNAA) via video conferencing.
He also inaugurated the new sports complex and dedicated the revamped Happy Valley Complex to the Nation.
Speaking to the IAS trainees, he said: "Over the years, I have spoken to civil servants of many batches, met and spent a long time with them. But your batch is very special. You are starting your work in the 75th year of India's independence."
"Many of us will not be there when India enters its 100th year of independence. But this batch of yours will be there at the time. In this 'Amritkaal' of India's independence, you will have a huge role to play in the development that the country will undertake in the next 25 years," he added.
PREVIOUS STORY

UPSC CSE Mains 2021 Results Declared On Day Bef...

NEXT STORY

Shifting Focus to Urban Development in UP's Twi...