In a Mood to Play, Elephant Refuses to Let Caretaker Go
Published on 28 Sep 2023,

1:56 pm IST

1 minute read
Highlights
IRAS officer Ananth Rupanagudi has shared a video of man-elephant bonding on X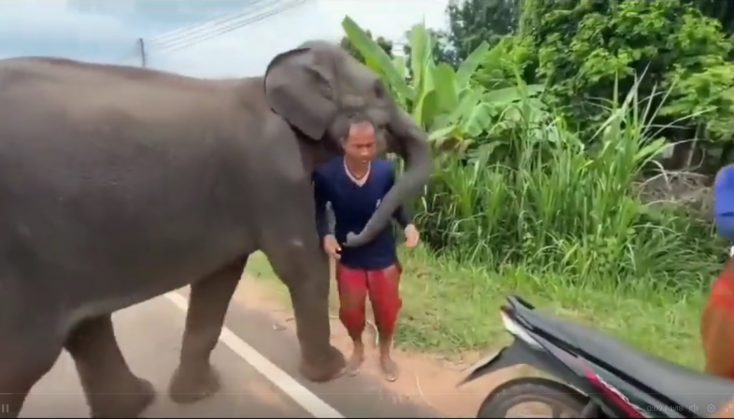 IRAS officer Ananth Rupanagudi has shared a video of man-elephant bonding. The video was shared on social media platform X.
In it, an elephant is seen refusing to let his caretaker go. As the caretaker gets up on a bike, the elephant forces him down by pushing him with its trunk. Then it proceeds to lovingly caress the caretaker with its trunk and also playfully indicates that the caretaker should stay and play with him.
The jumbo is also seen running after the caretaker and pulling him towards it with its trunk.
Watch the video to see the beautiful bond between the man and the elephant –
The bonding between the elephant and it's caretaker – it won't just let him go! ❤️ #elephants #bonding @Gannuuprem pic.twitter.com/AOkTmi7ceJ— Ananth Rupanagudi (@Ananth_IRAS) September 27, 2023
PREVIOUS STORY

Additional Secy in Ministry of Steel, Sukriti L...

NEXT STORY

35 Villages Honoured with Best Rural Tourism Vi...