Rare Video of Lion Enjoying the Sea
Published on 3 Oct 2023,

2:43 pm IST

1 minute read
Highlights
Senior IFS officer Susanta Nanda posted this video on X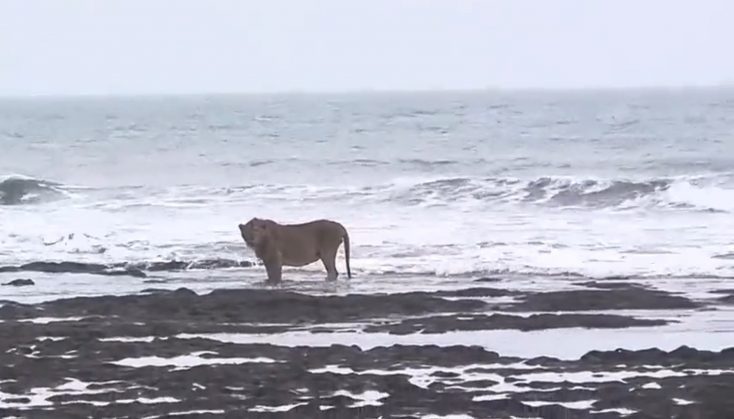 IFS officer Susanta Nanda has tweeted the video of a lion enjoying the sea waves in Gujarat. In the video, the majestic big cat is seen standing nonchalantly amidst the water as the waves keep crashing across the shore. A rare sight in India, indeed!
Although a pic of this lion had gone viral two days back, this is for the first time a video was seen on X. The officer posted the video mentioning it as an "unusual spectacle from Gujarat".
Watch the video:
A clear case of Vitamin Sea deficiency…

You had seen the viral photo of this unusual spectacle from Gujarat. Enjoy the video😊 pic.twitter.com/kPNlVWk4L7— Susanta Nanda (@susantananda3) October 2, 2023
PREVIOUS STORY

A Man Searching for His Missing Death Certificate!

NEXT STORY

Providing A Secured Childhood To Varanasi's Orp...