Battling Covid 19 More Important Than Marriage, Decides the Woman IAS Officer
Published on 22 Sep 2020,

8:46 pm IST

3 minutes read
Highlights
Ms Keerthi Jalali, the IAS officer posted in pandemic hit Assam, has just set up a new bench-mark of dedication and determination. For her, work comes before wedding.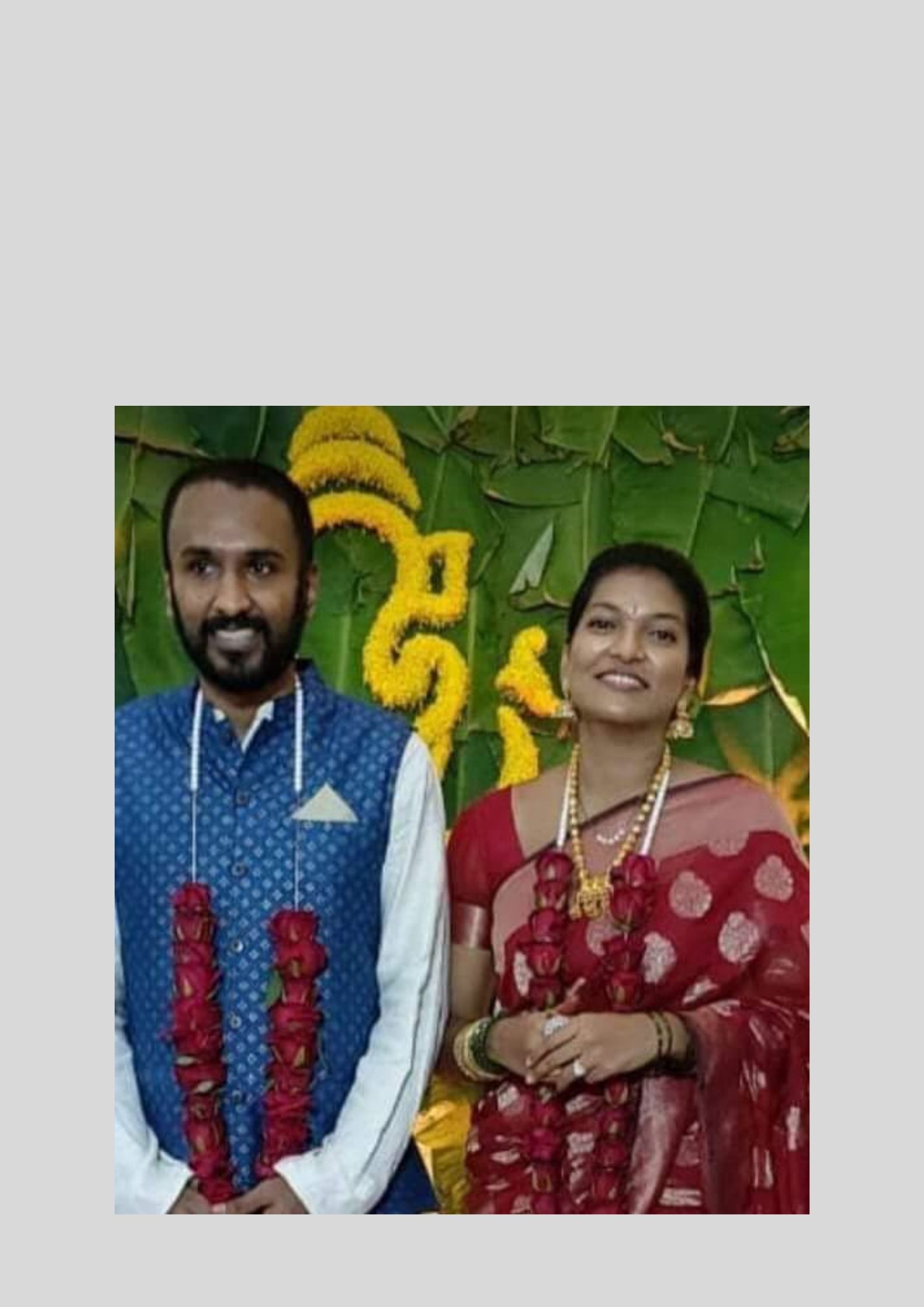 Ms. Keerthi Jalli with her husband Aditya
India's civil servants, on the forefront of ongoing battle against Covid, are also setting stellar examples for all of us. Take the recent case of Ms Keerthi Jalali, the IAS officer posted in Cachar, Assam, who refused to take leave even on the day of her wedding!
Last fortnight, as per the prior arrangements, Ms Jalali was supposed to leave for her hometown Hyderabad, to tie the knot with Pune based businessman Aditya Sashikant. But as the pandemic continued to rage unabated in Assam, she decided not to leave Assam for her wedding.
Fighting Covid More Important Than Wedding
"I just could not think of taking leave for my wedding. I understand it is the most important event of anyone's life, but I could not imagine going away from my district where the average new positive cases per day are about 100 and I am fighting to save lives," Ms Jalli told a news agency.
Aditya Sashikant, the groom, proved to be more than supportive of Ms Jalali's decision.He flew down to Cachar, along with his parents, and went for the prescribed quarantine before the marrage.
The wedding function took place in the official residence of Ms Jalali. Not more than 15 guests were present in person at the venue, although 800 others joined the function through the meeting app Zoom.
A 2013 batch IAS officer, Ms Jalali realised how precarious the situation was in Assam. Till date, the state has recorded 1,59,000 Covid-19 cases, with 1,29,133 recoveries and 578 deaths.
Low – Key Ceremony
It was a truly bold decision by Ms Jalali. Keeping the unfolding scenario in mind, she at first decided not get married, and instead stay with her people. She even convinced her parents about the decision. In the midst of all this, she continued with her work of overseeing construction work of an ICU unit for COVID-19 patients in a medical college. Meanwhile, her husband didn't want to postpone the marriage. So he thought of a via media. He decided to come to her official resident in Silchar. After discussing it over, they both agreed to marry in the official house with minimum guests.
Accordingly, the wedding took place on September 9 and it was a very low-key affair. From Ms Jalali's side, only her sister got the chance to participate . The 800 people present virtually through Zoom app included friends and families of the bride and the groom.
Setting yet another example, Ms Jalali went back to her office the day after the wedding.
Posted in Cachar in January 2019, Ms Jalali is specially known for her work in healthcare and women's development. Previously, she has also served as the DC of Hailakandiand and the SDM at Titabor in Jorhat.
But in essence, Ms Jalali is a true corona warrior.
PREVIOUS STORY

From BMC to United Nations, This Warrior Knows ...

NEXT STORY

How This Senior IAS Officer Stopped the March o...