Unlocking Opportunities For Maharashtra UPSC Aspirants Through Project Karmsheela
Published on 9 Sep 2023,

10:12 am IST

3 minutes read
Highlights
Bhandara SP Lohit Matani's Project Karmsheela provides quality education to deserving UPSC and MPSC candidates.
The project assembles a professional team of teachers from various major cities, committed to delivering top-tier education on a non-profit basis.
He invites IAS and IPS officers as guest lecturers, providing invaluable insights and firsthand experiences to students.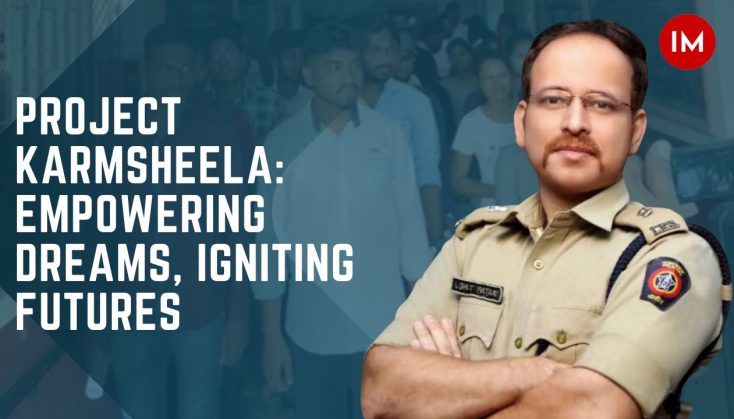 In a world brimming with competition, access to quality education remains a coveted privilege, especially for students aspiring to crack the prestigious Union Civil Services Exam and the Maharashtra Public Services Exam (MPSC). Amidst this challenging landscape, Project Karmsheela emerges as a beacon of hope, a unique social initiative, standing apart from profit-driven coaching institutions.
Supported by voluntary organizations and the Bhandara Police, this project strives to empower deserving candidates, particularly those from disadvantaged backgrounds, to fulfill their dreams of joining the civil services.
Indian Masterminds exclusively spoke with SP Bhandara, IPS Lohit Matani to know more about the project.
LEVELING THE PLAYING FIELD
Project Karmsheela takes a principled stand against the misleading practices of profit-focused coaching centers that often exploit unsuspecting students. Instead, it champions the cause of equity in education. Its primary objective is to provide intensive tuition to up to 100 handpicked students who pass a rigorous entrance examination.
"Project Karmsheela is based on providing detailed guidelines and coaching to students of East Vidharbha for UPSC and MPSC Examinations. The selection ratio of students is very low in these districts leading to widespread poverty and crime. This initiative will help in improving the situation over here," the officer told Indian Masterminds.
OBJECTIVES AND TEAM
The cornerstone of Project Karmsheela is to prepare aspirants for both MPSC and UPSC examinations, helping them realize their aspirations. To achieve this, the project has assembled a professional team of teachers from Pune, Mumbai, Nagpur, and Delhi, committed to delivering top-class education on a non-profit basis.
"These expert educators bring their vast experience and knowledge to nurture the talents of the aspirants."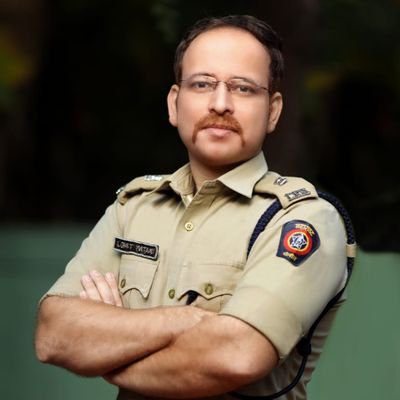 STATE-OF-THE-ART FACILITIES
The project will provide the students with various facilities such as-
Expert Teachers from Across India: The diverse team of educators ensures students receive quality education.
Ultra-Modern Classrooms: Equipped with digital boards and superfast internet connectivity for enhanced learning.
Huge Library and Internet Facility: A treasure trove of books and online resources to aid comprehension.
Mess and Hostel Facility: Prioritizing cleanliness, hygiene, and nutritious meals to foster a conducive learning environment.
Guidance from Successful Candidates: Learning from those who have walked the path to success.
PRINTED NOTES SUPREMACY
Project Karmsheela maintains a selective approach, with a maximum of 60 students per batch, assuring personalized attention. Furthermore, the project provides free access to a Xerox machine for note printing, streamlining the learning process.
"In an era dominated by digital media, printed notes retain their significance. They offer tangible, easily accessible information without the need for electronic devices or internet connectivity. Convenience is key; physical notes allow for quick reference during classes and study sessions," he said.
EXPERT GUIDANCE
Moreover, nothing beats guidance from experts, and Project Karmsheela recognizes this truth. The initiative frequently invites IAS and IPS officers as guest lecturers, offering invaluable insights and firsthand experiences. Students have the opportunity to interact with these luminaries and gain a deeper understanding of the path they aspire to tread.
"Experts play a pivotal role in shaping individuals and organizations. Their specialized knowledge and extensive experience make them indispensable assets. By seeking guidance from experts, students can avoid common pitfalls, expedite their learning, and grow both personally and professionally," stated Mr. Matani.
Project Karmsheela stands as a testament to the transformative power of education. In a world where profit-driven enterprises often exploit students, this noble initiative offers a lifeline to aspiring civil servants.
With its unwavering commitment to providing quality education, expert guidance, and top-notch facilities, Project Karmsheela embodies the belief that every deserving individual should have an equal shot at achieving their dreams.
PREVIOUS STORY

CBIC : Four IRS Promoted To Commissioner &...

NEXT STORY

Jharkhand: 18 IPS Transferred; Kaushal Kishore ...