Making Humans Live Better and Wildlife Safer
Published on 13 Jan 2021,

12:22 pm IST

5 minutes read
Highlights
When the residents of Barabanki went too far in producing illicit liquor and marketing it, IPS officer Aravind Chaturvedi took the matter into his own hands, abolished the practice while at the same time provided them with alternate livelihood means. His big heart for animals and wildlife has also garnered him with various accolades.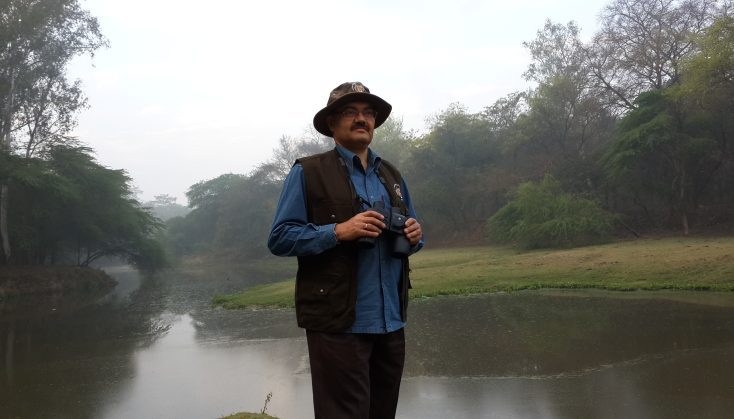 IPS officer, Mr. Aravind Chaturvedi
"The job of an IPS officer is fundamentally divided into three parts – Prevention, Investigation, and Prosecution and we solemnly implement these three to work for public's betterment."
These lines from IPS officer, Aravind Chaturvedi from 2011 batch, Uttar Pradesh cadre clearly defines the part that he plays in developing the society through the various steps that he has taken towards people and nature. The above quote is how he put forth his views before Indian Masterminds, in an exclusive conversation.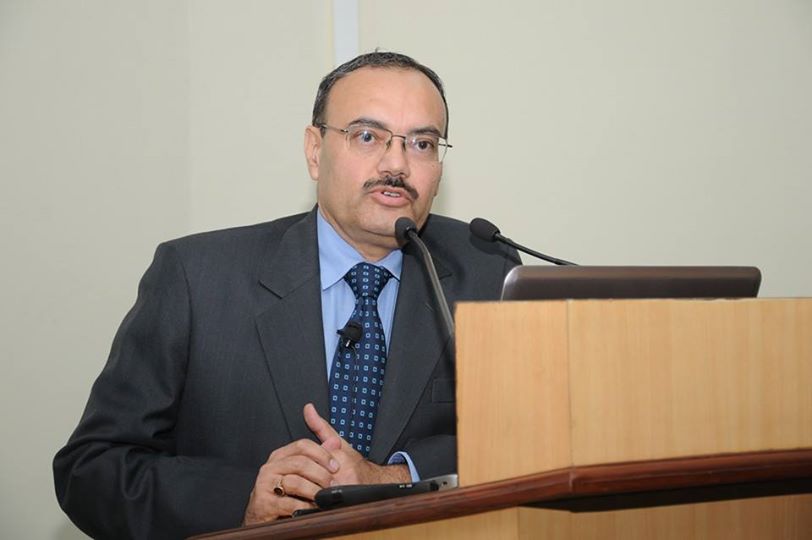 NO MORE ILLICIT LIQUOR
Mr. Chaturvedi strongly believes in Social Policing, through which he tries to understand people's issues and the reason behind their illegal work. He then and tries to solve their problem by providing them with better opportunities.
Posted as the Superintendent of Police in Uttar Pradesh's Barabanki in 2020, Mr Chaturvedi worked diligently to prevent the manufacture and sale of illegal liquor in the area. He formed an analytical data survey through which he figured out the hotspots of illegal liquor manufacturers.
"We realized Chainpurwa village in the district contained 94 families out of which 90 were involved in the illegal business. The group also consisted of 32 widows who lost their husbands due to the consumption of chemical-laden liquor. Males of the families were addicted and had lost their ability to work" he told Indian Masterminds.
Mr. Chaturvedi established `Police Choupal' in the area and listened to their grievances where people explained that they had no other alternative than to be involved in the illegal trade.
"It stirred me and I convinced them to leave the business and promised to give them alternative livelihood opportunities that will provide them with a life of respect. This really motivated them and my efforts were successful!" he exclaimed.
'MISSION KAYAKALP'
To veer the illicit liquor makers away from their path, Mr. Chaturvedi collaborated with Nimit Singh, a young industrialist from Barabanki who is also known as "maddhumakkhi vala" (honeybee man) due to his profession of rearing bees and extracting raw honey for sale in the market.
"Diwali was just around the corner so we decided to involve these locals into making diyas out of beeswax. They were trained for three days and by Diwali, they manufactured 5.5 lakh diyas for sale in the market. We even transported 20,000 diyas to Ayodhya for lighting on demand of Honorable Chief Minister, Mr. Adityanath" said Mr. Chaturvedi.
The entire project was named `Mission Kayakalp' and through this every local resident involved earned adequate profits. Furthermore, they were also given training for opening small ventures, such as making sweet boxes, cotton battis for Pooja, cow-dung diyas, bindi making, making stoles under "one district, one product" etc.
Mr Chaturvedi has even opened a working place for locals, which would be inaugurated on Republic Day this year, wherein they could properly work in a systematic manner and earn their livelihood. Along with this, funds from 'Mission Kayakalp' will be used for the development and maintenance of their village.
CYBER CRIME FIGHTER
Currently posted as SP, Sultanpur, Mr. Chaturvedi has been a national spokesperson in the field of cyber-crime. He was trained by Hong Kong Police in the field, and has in turn trained European police and other officers regarding investigations related to cyber-crime. He has utilized electronic surveillance to investigate and prosecute domestic and international crimes.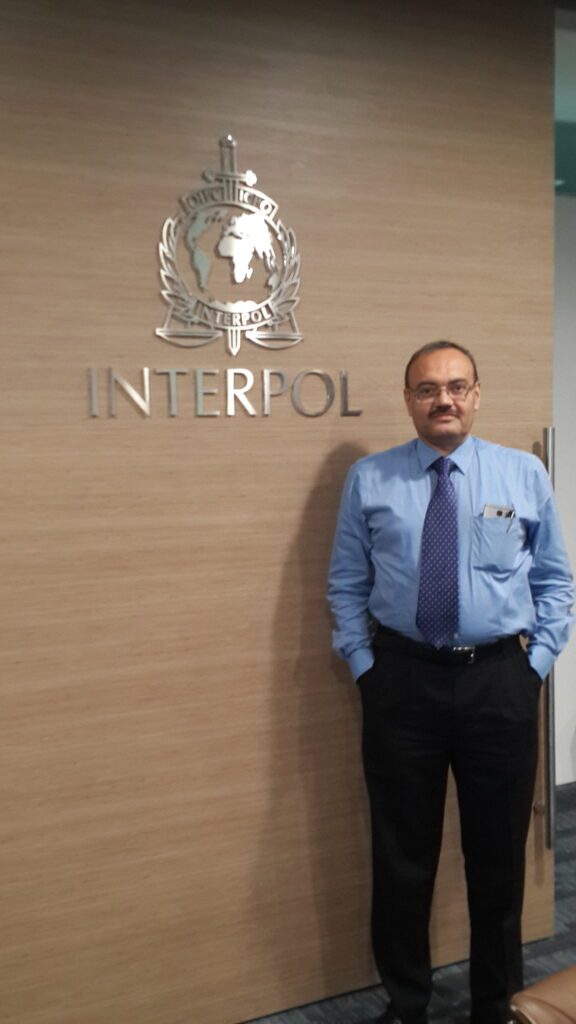 PASSION FOR WILDLIFE
Mr. Chaturvedi has a soft corner for wildlife and swears to protect them with his life. He has been working for animals for 16 years and has trained forest officers throughout the entire country. He has been working hard to protect tiger reserves and sanctuary.
"In the history of wildlife related cases, it's the first time that we came across a case where the poacher, carrier, trader, tiger remains, money, recruiter, all of these were caught under the same roof. Sixteen people were arrested, and were sent behind bars for a period of seven years under the Wildlife Protection Act, 1972. This case is still mentioned in every tiger conference that takes place" he claims.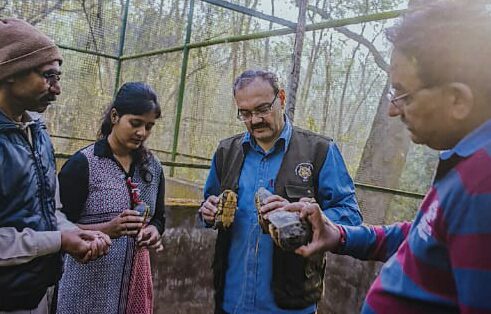 Apart from tigers, Mr. Chaturvedi has worked for penguins, ivory, and majorly turtles. North India is the largest region in the world that deals in trading turtles illegally. It is mainly done for three reasons – their meat, canopies and to keep as pets. Soft shelled turtles are usually poached for their meat, which is smuggled into other countries from India whereas hard shelled turtles are smuggled for keeping as pets.
Mr Chaturvedi has has been associated with the US based NGO Turtle Survival Alliance (TSA) to protect and conserve thousands the turtles.
For his commendable service, Mr. Chaturvedi has been honored with the Police Medal for Gallantry, twice by the President of India in the year 2010 and 2020, and was also presented with 'Salute to an extraordinary work' award by the Prime Minister. He has also received numerous other awards, including the SKOCH award for going the extra mile to make India a better nation.
PREVIOUS STORY

One of Top Officers of Modi Govt takes VRS to j...

NEXT STORY

Giving one more chance to UPSC candidates under...