A Two-Time Everester and Much More
Published on 11 Jan 2021,

5:00 pm IST

5 minutes read
Highlights
IAS officer Ravindra Kumar is not only a hardworking officer but also has a passion for mountaineering, which he honed by climbing the highest peak in the world twice. Additionally, he is also an author and a documentary film-maker for the cause of clean environment.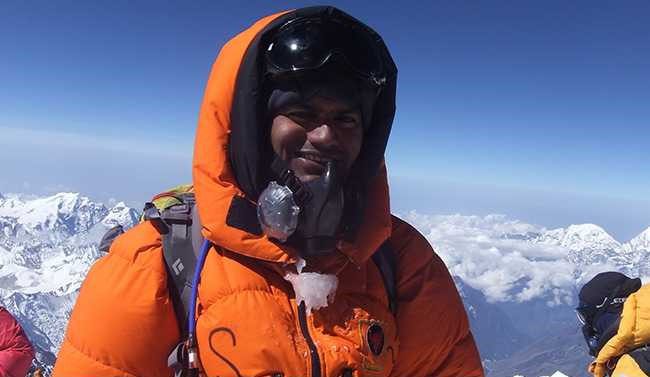 IAS officer Mr. Ravindra Kumar
There are several IAS officers who complete mountaineering expeditions out of sheer passion. but how many have we come across who conquer peaks for a purpose? IAS officer of 2011 batch, Uttar Pradesh cadre, Mr. Ravindra Kumar is one such person.
In an exclusive conversation with Indian Masterminds, he revealed his purpose of summiting the highest peak of the world, not once but twice, along with various other achievements.
DEVELOPING INTEREST IN MOUNTAINEERING
Mr. Kumar was born in the Gangetic plains of Bihar and later on, worked at Sea for a decade before getting into Civil Services. Upon joining services, Mr. Kumar came to know about local hikers helping Sikkim people get out of the rubble during a devastating earthquake that struck Sikkim in 2011. That's when he made up his mind to learn mountaineering.
"The desire in me to reach out to people at the time of calamity led me to sign up for a mountaineering training course at the Himalayan Mountaineering Institute in Darjeeling," he told Indian Masterminds.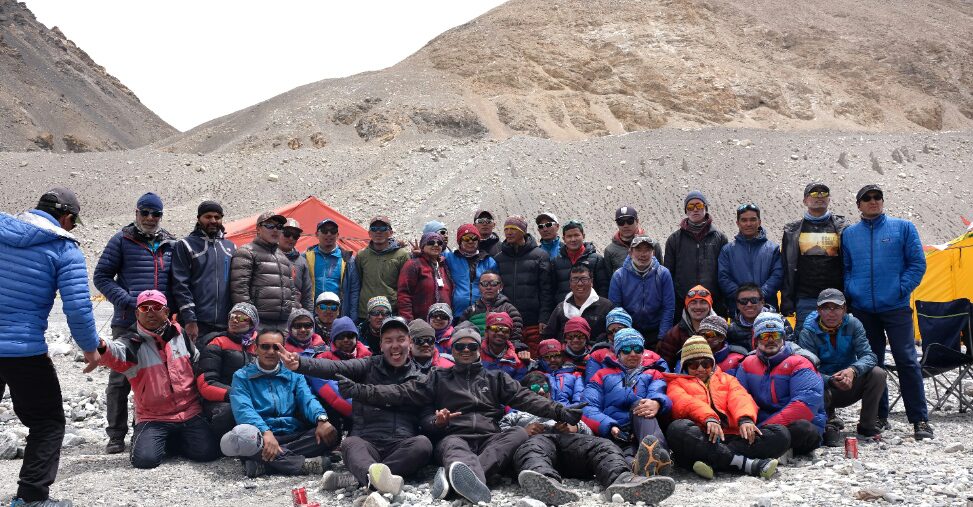 SUMMITING THE EVEREST
Mr. Kumar is not only an IAS officer and mountaineer; he is also an adventure enthusiast, author, and a martial artist. He was the first and only IAS officer to successfully climb Mt Everest, and then led another team of All India Services officers to the same summit. He was a Merchant Naval Officer before getting into IAS, which in a way roused his passion for reaching nature's boundaries.
"My tendency is always to seek challenges and meet high standards of performance. Hence, I developed this fervor to climb the highest peak in the world. I began preparing myself both mentally and physically to scale the peak. A lot of people suggested that climbing Everest as a first attempt at mountaineering could be very risky. They asked me to try ascending smaller peaks instead. But I stuck to my guns" he states.
After months of extensive training, Mr. Kumar finally reached the summit on May 19th, 2013, from the Nepal side, and became the first IAS to attain such a landmark.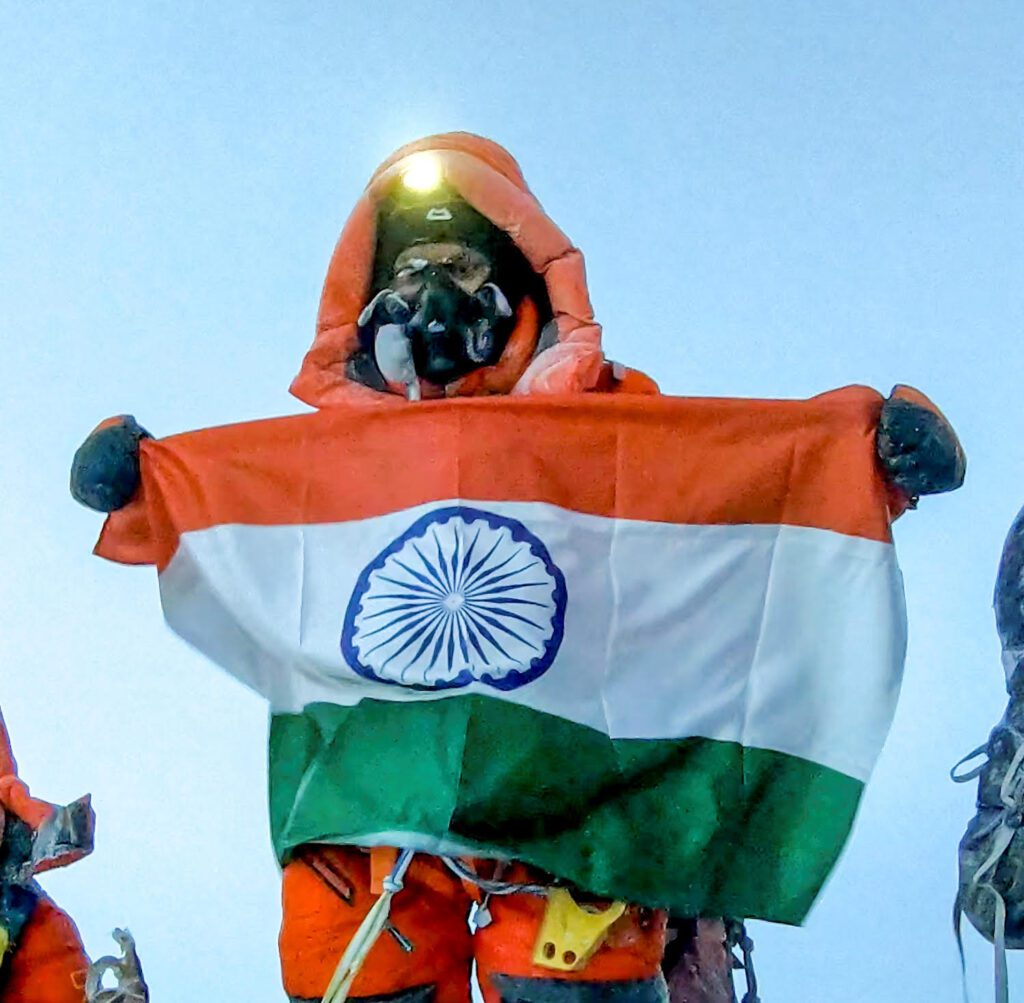 AN UNSUCCESSFUL ATTEMPT
A couple of years down the line, he wished to summit the peak again, but this time he wanted to do it with the purpose of spreading awareness of 'cleaner India'. In 2015, the Indian Mountaineering Foundation (IMF) under the Ministry of Youth Affairs and Sports, organized an 'All India Services Expedition to Mt Everest' which consisted of several officers of All India Services (i.e. IAS, IPS and IFS), led by Mr. Kumar
This expedition aimed at raising awareness about 'Swatchh Bharat Abhiyaan', from the world's highest peak- but an earthquake in Nepal brought everything to a halt.
"In the chaos, my whole team witnessed firsthand horrors of the earthquake — dead bodies stuck to the ice, a fellow foreign climber's head were smashed by the rock right next to our tent, many other climbers died within few minutes of avalanche and cries of people in pain echoed through the mountain air. I joined the rescue mission and saved the lives of three people near the base camp with the help of my teammate, Kazi Sherpa. Due to lot of damages caused, Government of Nepal cancelled all expeditions and all teams including ours came back without climbing to the top of Everest," he recalled.
SUMMIT WITH A PURPOSE
Mr. Kumar didn't give up and attempted the summit, a third time in 2019 while he was posted in New Delhi in the Ministry of Drinking Water and Sanitation, Government of India as Private Secretary to Hon'ble Union Minister. This time his noble intent was to spread the message of 'Save Water' and a 'Clean Ganga'.
"I reached the top of Mt. Everest for the second time on 23rd May 2019, this time from the Chinese side, and brought the message of 'Swatchh Bharat Abhiyaan', 'Namami Gange' and 'Ganga Jal' to the peak and appealed to the people to 'Save Water' in order to avert water crisis in future," he told Indian Masterminds.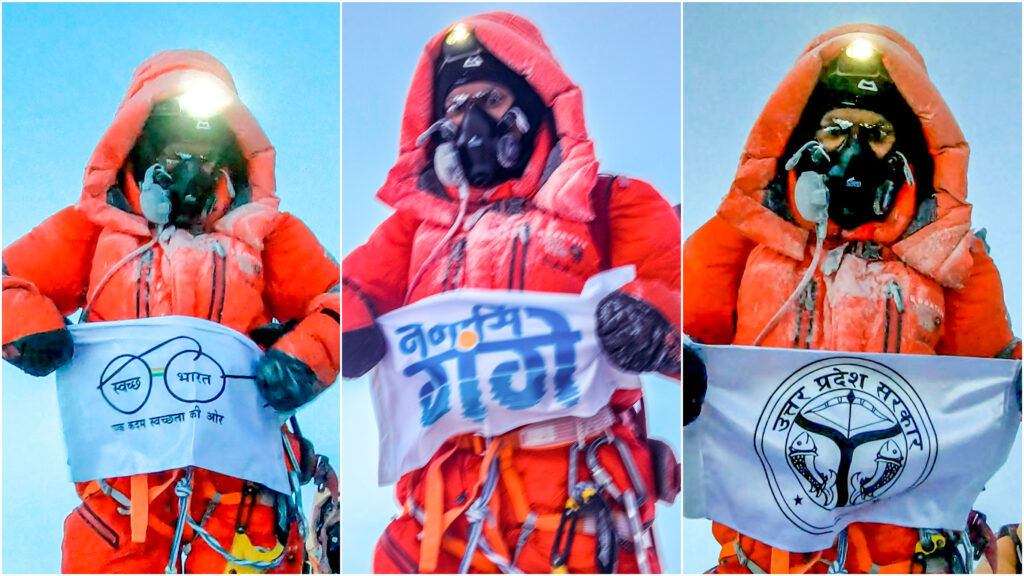 BOOK AND DOCUMENTARY
Mr. Kumar decided to pen down his experiences and challenges of climbing Everest in his book titled "Many Everests – An inspiring journey of transforming dreams into reality" wherein he gave a few glimpses of his journey to Mt. Everest. He has also quoted other life experiences and has elaborated on a technique called 'Advanced Positive Visualization' which deals with the power of the human mind to achieve any goal by picturing the goal on the screen of mind over a period of time. Later on, a Hindi version of the book named "एवरेस्ट: सपनो की उड़ान: सिफर से शिखर तक" was also published.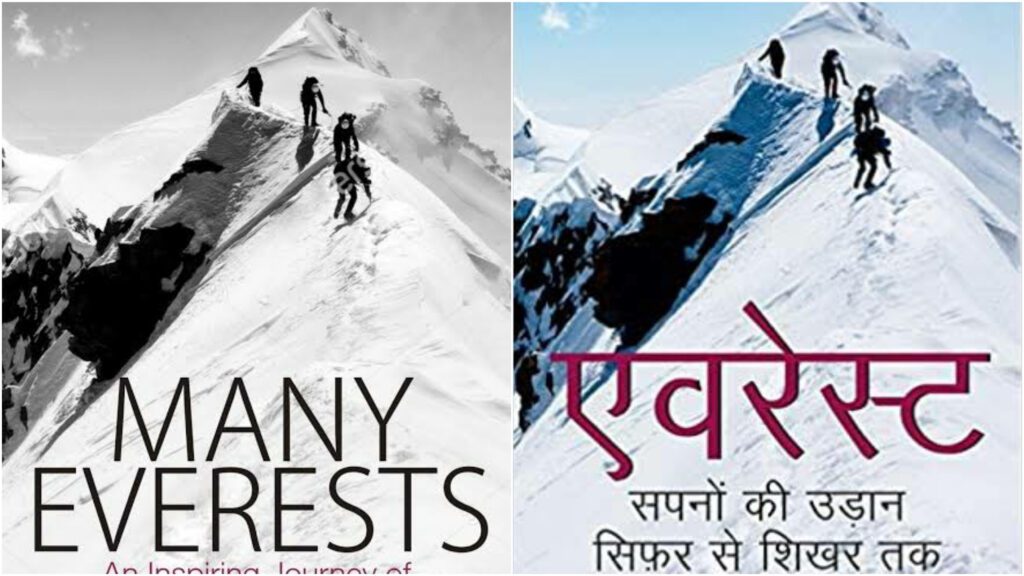 "I am sure that after people read this book, they would be motivated a lot to realize their dreams, which have been unfulfilled over past many years."
Mr. Kumar is continuously spreading awareness about Water Conservation by means of his short documentary movie 'Shikhar Se Pukar', which was released by Hon'ble Jal Shakti Minister Shri Gajendra Singh Shekhawat in 2019.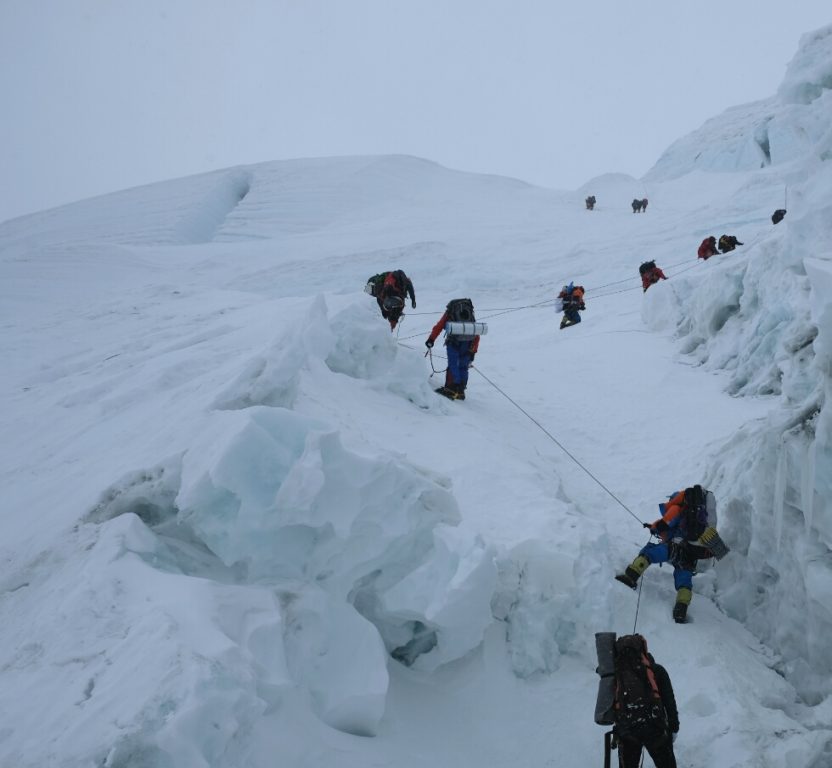 Currently posted as the District Magistrate of Bulandsheher, Uttar Pradesh, Mr. Kumar has been working with extreme determination for his people, which we shall soon cover in the other part of his story.