Education Produces Winners
Published on 9 Feb 2021,

3:15 pm IST

5 minutes read
Highlights
Bringing education into inaccessible areas of a district can be quite challenging. But not for IAS officer Harshika Singh, who is providing education on wheels to school children and empowering women, simultaneously.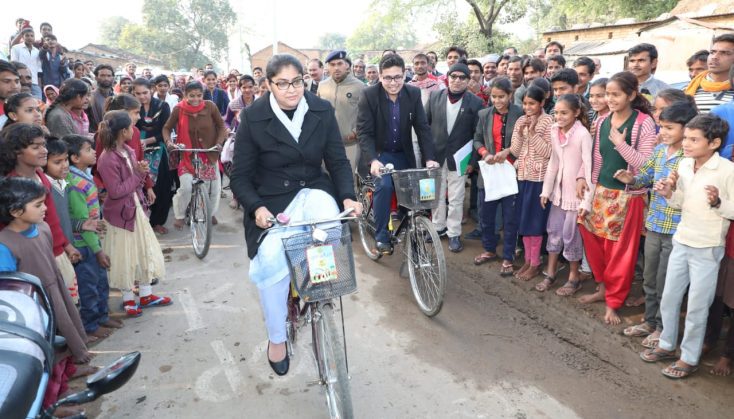 IAS officer, Ms. Harshika Singh
Education is the ladder to achieving your dreams, but for multitudes of people living in India's rural areas, it still remains a luxury that they can't afford. To change this scenario, IAS officer Ms. Harshika Singh of the 2012 batch, Madhya Pradesh cadre, is going out of her way and bringing attractive and fun learning to rural districts.
In an exclusive conversation with Indian Masterminds, she describes various initiatives undertaken to educate and empower children of her district.
COLORFUL ANGANWADIS
Ms. Singh is currently posted as the District Collector in the tribal district of Mandla, Madhya Pradesh which is covered with forests and is a difficult terrain making it culturally different from the mainstream cities. During a general field trip, she realized that the buildings of the district were in a dilapidated condition, and she decided to give them a facelift. 
She decided to renovate the 'anganwadis' and selected the local theme of Gond tribal paintings. Along with that, to make the environment child friendly and attractive, she introduced activity-based fun learning at these schools, so that the children appreciate coming to school and are able to learn while doing fun.
As Ms. Singh told Indian Masterminds, "In a mundane village setting if a building looks slightly attractive and colorful, people look up to it. We did the landscaping of schools right from the entrance, depicting the culture of the place and furthermore, different corners were painted with different themes. We were quite skeptical initially, but the teachers themselves took it up as they were into traditional paintings and with the help of students, did the entire thing by themselves!".
Today, 200 'anganwadis' and buildings of Mandla are refurbished and have become a point of attraction to foreigners and tourists visiting the world-famous Kanha National Park nearby. Through this, even the enrolment ratio of schools has risen up as the kids are becoming interested in coming to attractive schools and learning.
PORTABLE CLASSROOMS
Owing to the difficult terrain of the place and the unsuccessful attempt of teaching all the children through online modes, Ms. Singh came up with the concept of 'mohalla classes' where teachers used to acquire small spots in the villages and children of the area gathered and were taught using microphones.
"To enhance the curiosity of children, we started 'science lab on wheels', wherein science equipment used for practical were loaded in government vehicles and were sent to panchayats that were 100-150 kilometers on the hill and were inaccessible. It received a very positive response," stated Ms. Singh.
Moreover, she has also launched 'books on wheels' wherein books are loaded in the vehicle and a movable library goes around difficult terrains. The objective is to keep kids associated with learning. Attendance of teachers is also monitored continuously in the district.
'MAIN BHI' ABHIYAAN
Girls between the ages of 14-20 leave districts to go to big cities in search of work but unfortunately, go missing. To prevent that, Ms. Singh launched an awareness campaign for girls, under which she launched self-defense classes for adolescent girls. 
"These classes are taken by the sports department associated with Women and Child Development department and are taken mostly in Naxal affected belt and the areas where migration of girls is huge," she said.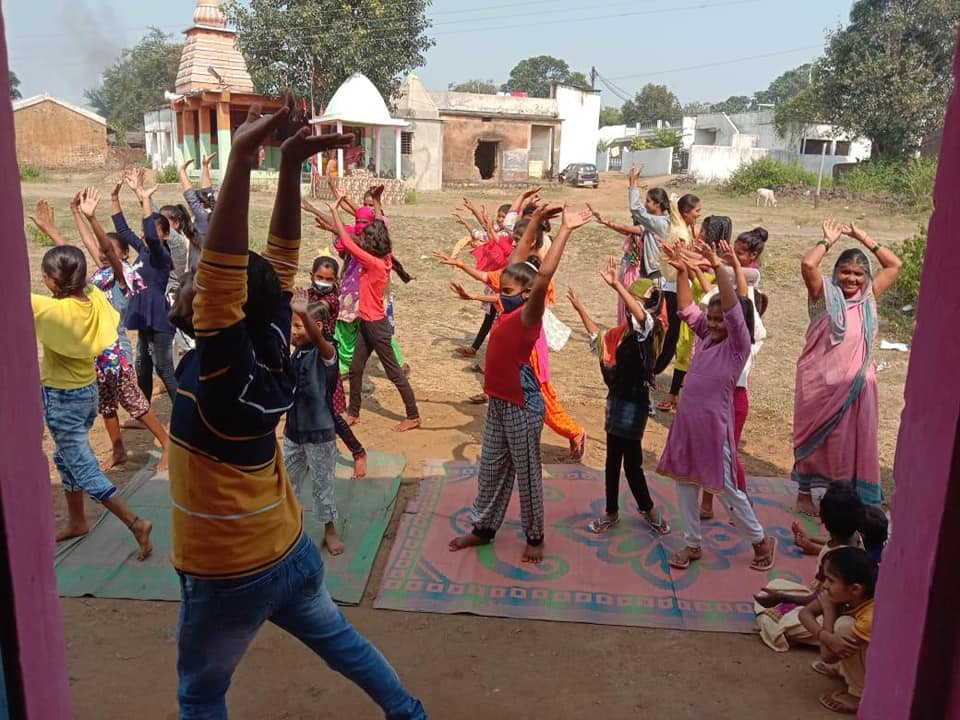 Along with that, Ms Singh also makes them aware about rules and regulations related to girls and how they should respond in case of any miss-happening.
INDEPENDENT GIRL DRIVERS
Due to the inaccessible terrains of the district, it becomes difficult for ambulances to reach a lot of places in case of medical emergencies such as labor pains, etc, especially at night. To overcome the issue, Ms. Singh made small troupes of tribal girls and has started training them to drive.
"We have organized them into Self-Help Groups and with their savings and a little help from the administration, we are buying vehicles for them. These girls can drive these vehicles in the form of taxis too, if somebody wishes to get to the district headquarters which is 150 kilometers away, and can be used as an ambulance as well" Ms. Singh told Indian Masterminds.
Their training for the `girl drivers' will end by 15th February 2021 and the services will be inaugurated by the end of the month. She has ensured that tribal girls are given preference in the initiative. "It is an open-minded society, wherein no gender bias exists, and everyone is on board with the plan," she held.
FLAG HOISTING BY TOPPERS
Under another motivating campaign, Ms. Singh has started a system where the most educated lady of the district or the girl topper of the year will be honored and given the chance of hoisting the national flag in her school premise on Independence Day and Republic Day, every year.
This initiative will clearly motivate the girls to study more and gain good marks, in order to receive the honor of hoisting the tricolour.
PREVIOUS STORY

Rajya Sabha cleared Bill to merge J&K cadr...

NEXT STORY

Supreme Court asks Centre to consider if one-ti...