Implementing Schemes Is His Forte
Published on 9 Feb 2021,

10:01 am IST

5 minutes read
Highlights
IAS officer of 2011 batch, West Bengal cadre Mr. Nikhil Nirmal is not only a noted corona warrior, but is also curbing teen pregnancies by sensitizing the locals.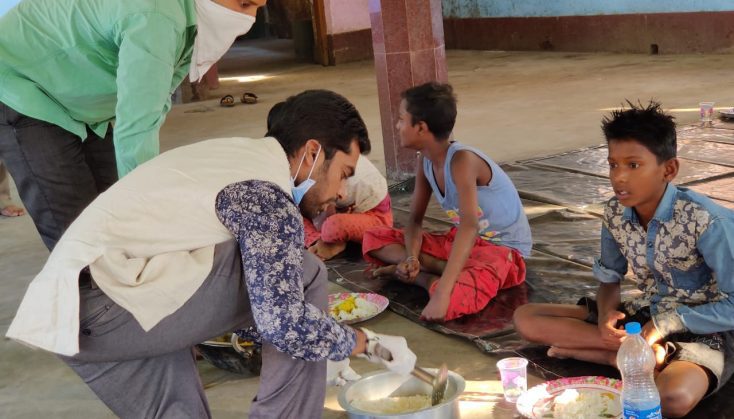 District Magistrate, Nikhil Nirmal
The government regularly announces a number of schemes for the benefit of people, but what really matters is how these are implemented in the districts in the best possible way. The District Magistrate of Dakshin Dinajpur in West Bengal, Mr. Nikhil Nirmal implements such schemes very effectively. He has launched initiatives that prove to be of great help in building and developing his people's lives.
In the second part of his exclusive conversation with Indian Masterminds, he talks about his work during the Covid19 pandemic and how he is uplifting the lives of young girls of his district.
COVID WARRIOR
Since Dakshin Dinajpur is quite a backward district, they had no proper hospitals to accommodate Covid19 patients. All they had were two small specialty hospitals and a huge number of cases. Considering the situation, Mr. Nirmal decided to convert a large government building into a Covid special hospital.
"We put hundreds of beds and other facilities in the building and within two days, our hospital was established," Mr. Nirmal told Indian Masterminds.
During the lockdown, before inter-state travel of movement of migrant laborers was forbidden, the District Magistrate took up with respective DMs of other districts, esp. Goa, Kerala, Karnataka, Haryana, and Telangana to arrange for food and accommodation of stranded migrants from his district.
Also, between May and October 2020, for those asymptomatic and mildly symptomatic COVID-19 affected people in home isolation, kits containing medicines were home delivered. The affected people also received regular visits by ASHA workers and phone calls from the district helpline center by concerned doctors.
Today, the condition of Covid19 has improved quite a lot in the district, owing to the officer's efforts of screening and extensive testing. "We haven't had a new Covid case for two weeks consecutively and have started with Covid19 vaccinations in the district, which is going smoothly and we have already vaccinated about 11,000 frontline healthcare workers," points out Mr. Nirmal.
With only 42 active cases, 98.95 % discharge rate (higher than the state's 97.06%), and – 0.90 % death rate (lower than state's 1.78 %), Dakshin Dinajpur is moving towards being a Covid free district soon.
PARIDARSHAN ABHIYAAN
The district administration started a fortnightly inspection of different government schemes every month. It was done to assess the infrastructural quality and public service delivery which included MGNREGA sites, educational institutions, and hostels, ICDS centers, ration shops, hospitals/rural health centers, roads, toilets, housing schemes, etc.
"We check whether the people are actually getting employment from MGNREGA and if the said amount is being credited into their accounts. With regard to infrastructural work, we check the quality of material used and monitor progress and in the case of educational institutions, we observe their attendance and inspect their mid-day meals and so on," said Mr. Nirmal.
He has appointed one officer for each of the 66-gram panchayats in the district, who goes around and keeps a check in his panchayat and presents the report in front of the Magistrate, by the end of every month. After this, necessary action on whatever issues are detected is taken.
UTTARAN – ALIPURDUAR
Mr. Nirmal launched the 'Uttaran' project while he was posted in Alipurduar district, famous for its tea gardens. There are about 60 tea gardens in the district with their own schools. To monitor them, Mr. Nirmal appointed an officer to look after each school, who checked the infrastructure, attendance rate of students and teachers, quality of material, etc.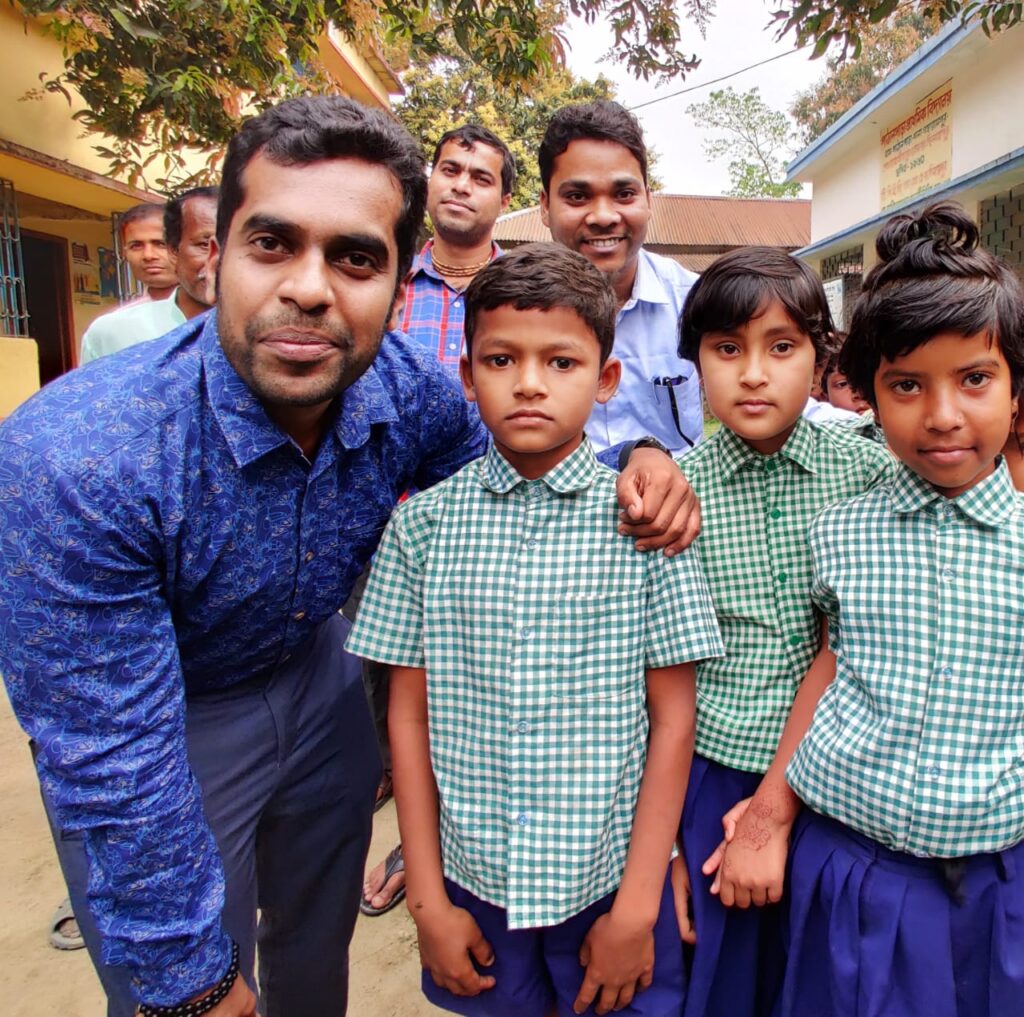 "We tried to provide smart classes to tea garden schools by distributing laptops and tablets so that e-learning could be introduced. We also provided proper drinking water facilities to the schools and refurbished the ones in a dilapidated condition," he told Indian Masterminds.
Furthermore, he provided children with the opportunity to visit government offices so they could understand the system of governance and see their working.
UTTARAN – DAKSHIN DINAJPUR
Under the joint responsibility of District Administration and Civil Administration, another initiative by the same name was launched in Dakshin Dinajpur, wherein they tried to curb teen pregnancies. The reason behind high rate of teen pregnancies in the state is early marriage of young girls.
"To prevent this, we have the Kanyashree project. This we did after finding out that the door-to-door survey by SHG women was not being implemented adequately. Numerous girls have no clue what the scheme is and are not able to reap its benefits. We got application forms filled from them and ensured that these young girls were receiving the benefits of the Kanyashree scheme" Mr. Nirmal told Indian Masterminds.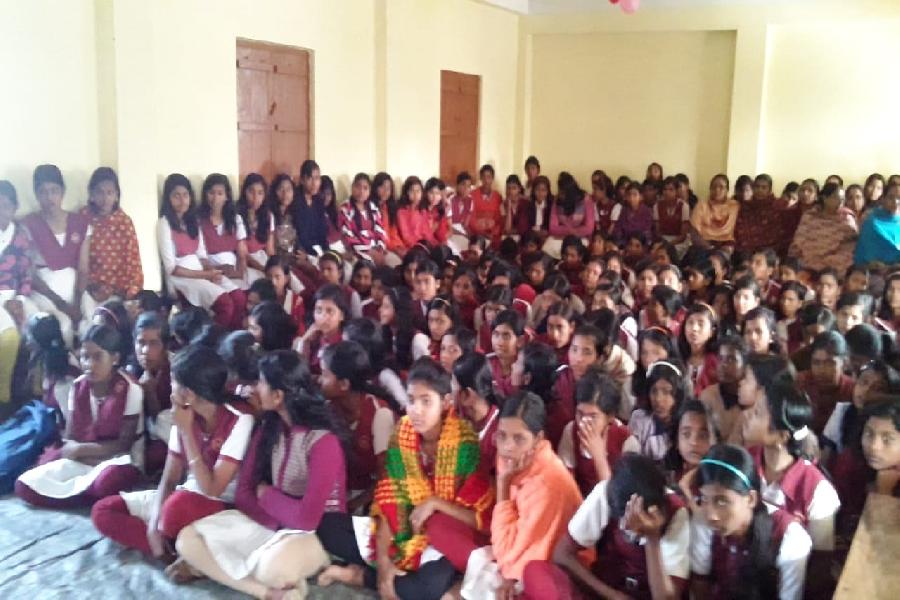 Through the survey, he realized that some girls had dropped out of school. To address the issue, the Magistrate held a gram panchayat meeting where he interacted with the girls' parents and sensitized them regarding the need for girl child education. He told them and how teenage pregnancies can prove to be fatal for both the mother and child and should not be encouraged.
"We requested them to send their girl child to school, and later on found that 90% of dropped out girl children had started coming to school after the sensitization and we ensured that they got Kanyashree benefits too," said Mr. Nirmal.
As a result of this drive, the percentage of institutional delivery increased from 97% to 99.3% maternal deaths decreased from 21 to 13 and Infant Mortality Rate decreased from 19 to 14 in the district.