'Green Man' of India
Published on 22 Dec 2020,

5:03 pm IST

5 minutes read
Highlights
Vertical gardens, mini forests, and seed balls production: these are some of the revolutionary measures taken by IRS officer Rohit Mehra aka "the Green Man of India". No wonder these steps have brought down the Air Quality Index of Ludhiana (in Punjab) by a whopping 75%.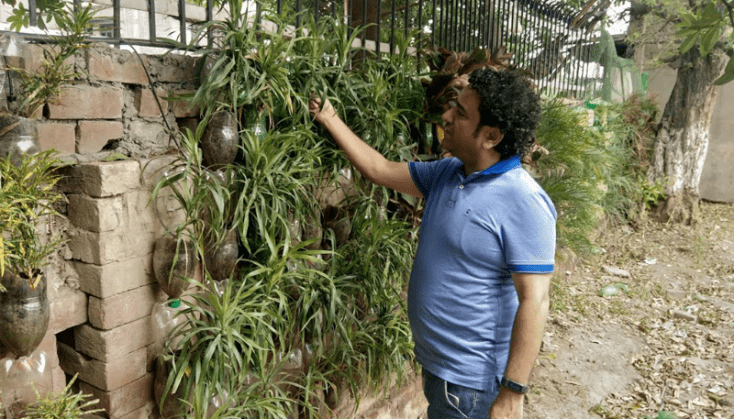 IRS officer, Rohit Mehra has restored nature through multiple ways
Officers from all around the nation take successful steps towards the upliftment and development of their people and districts. But IRS officer Mr. Rohit Mehra of 2004 batch took it upon himself to look after Mother Nature and take care of the rapidly increasing pollution in the country. Popularly known as the 'Green Man of India', Mr. Mehra talked in detail about his vertical gardens, mini forests, and how he motivates people to take part in afforestation drives, in an exclusive conversation with Indian Masterminds.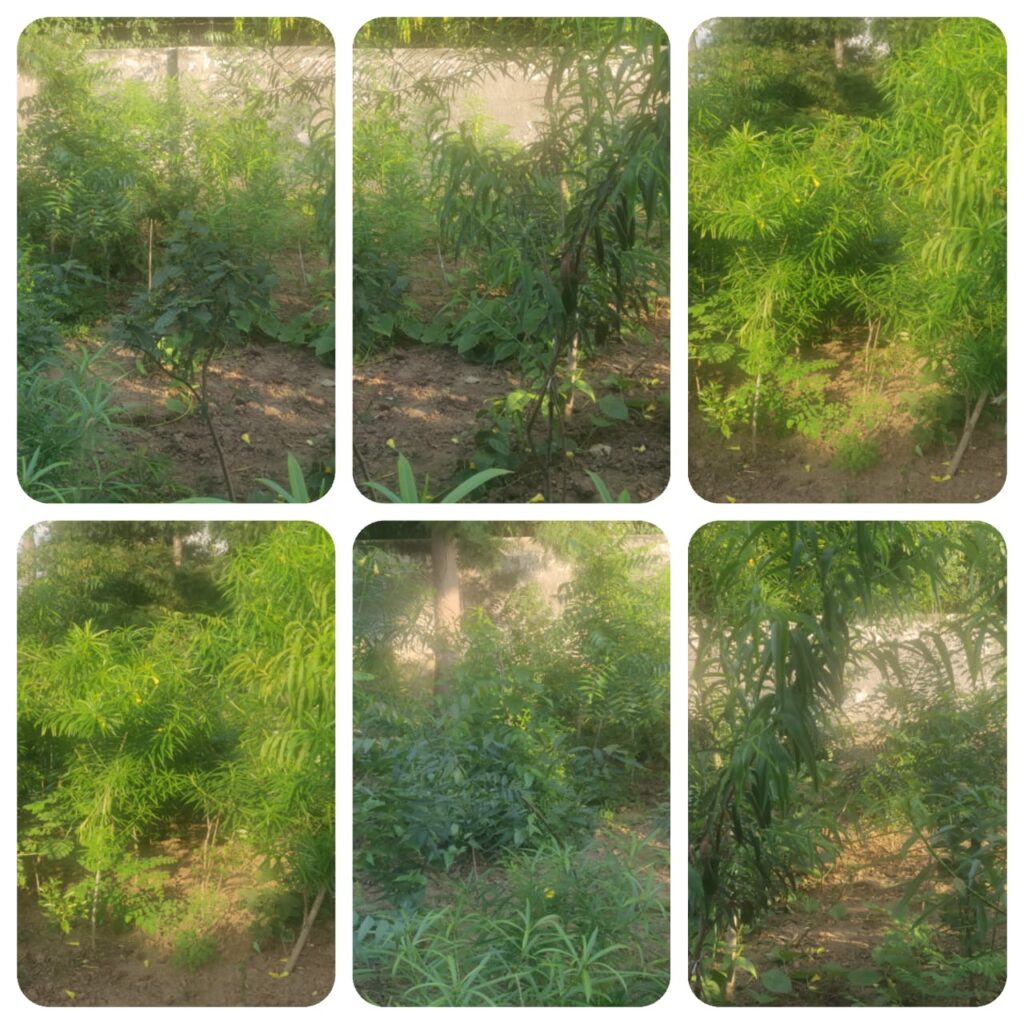 SETTING UP VERTICAL GARDENS
When his son received 'pollution holidays' from school, due to the air quality of the city becoming worse, Mr. Mehra realized it was high time somebody took the responsibility of healing nature and curbing pollution before it became unbearable. To achieve the goal, he went on to construct more than 500 vertical gardens in numerous cities across India including Surat, Kanpur, Chandigarh, Mohali, Ludhiana, Baroda, Jammu, Jullundur, Amritsar, etc along with his wife, Geetanjali, and sons, Uday and Dhruv. He also receives major support from his seniors like BK Jha, who has been his mentor. Up till now, he has properly used about 70 tons of waste plastic bottles to create the gardens.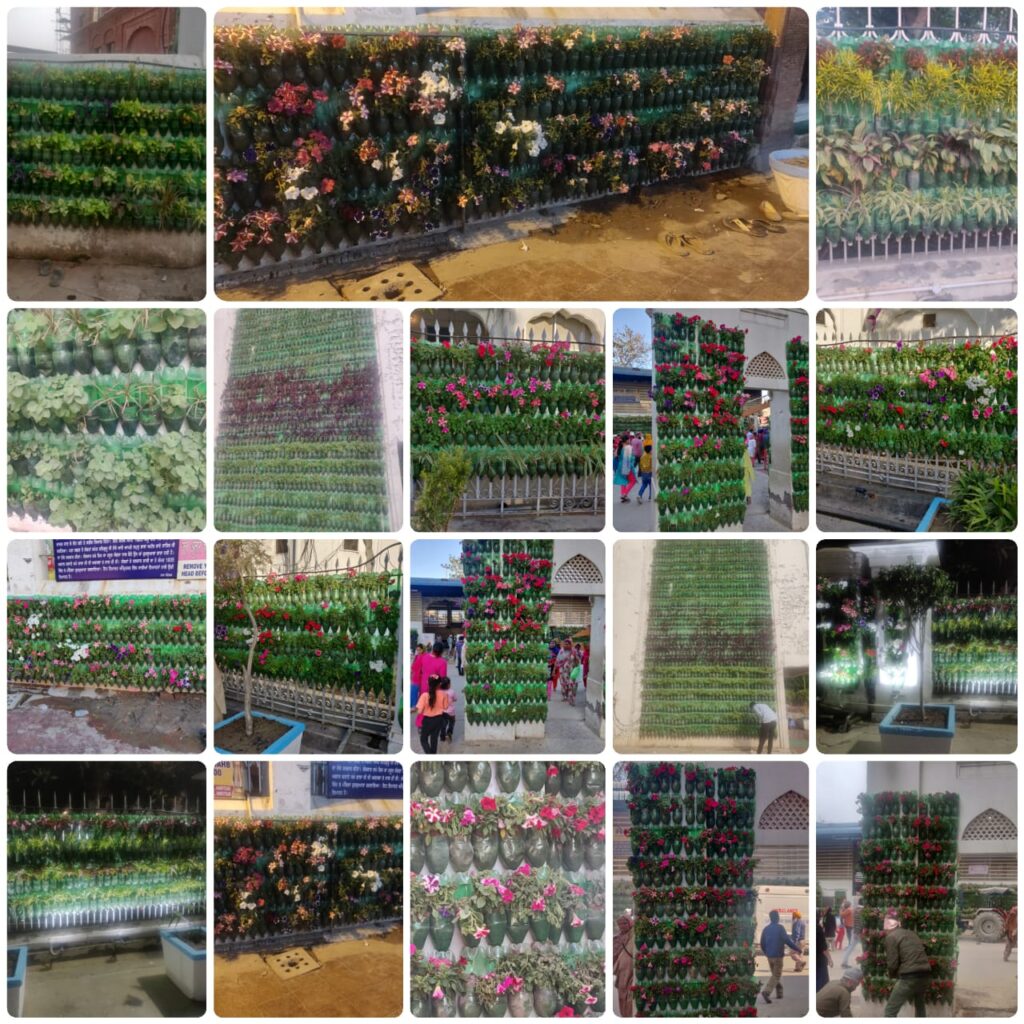 "It's a simple technique which I learned during my time in Singapore. The vertical gardens there, used costly containers so with the help of Google and YouTube, we learned to make similar containers with plastic bottles. We took a set of three bottles; inserted them into one-another and screwed them directly onto the wall frame. It acts as insulation to the wall and increases its longevity, along with reducing the internal temperature by 4-5 degrees" Mr. Mehra told Indian Masterminds.
Volunteers from Punjab Agricultural University, Ludhiana, tested and declared that the vertical garden was able to reduce the Air Quality Index (AQI) by up to 75%. "On that particular day, Delhi had the AQI of 398, whereas Ludhiana's AQI was 175 and our office had just 78!" he exclaimed.
Mr. Mehra has also taught how to make these gardens to students from more than 200 schools. He also figures in the Limca Book of Records for setting up the largest vertical garden.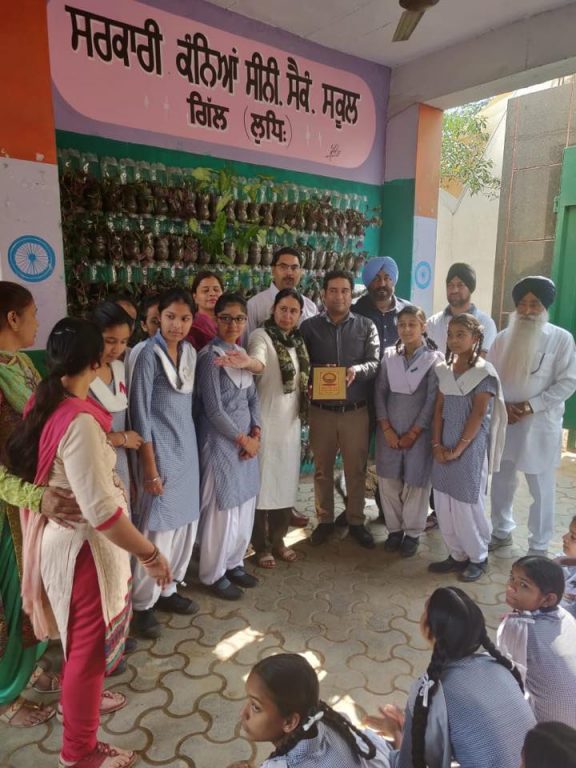 CREATING MINI FORESTS
Mr. Mehra is also the proud creator of 80 man-made forests. He is continuously covering 990sq.feet area per day with trees. He is also credited with creating the largest man-made forest of 4.5 acres. Furthermore, he plans to create around 300 micro forests just along the banks of Buddha Nullah stream in Ludhiana.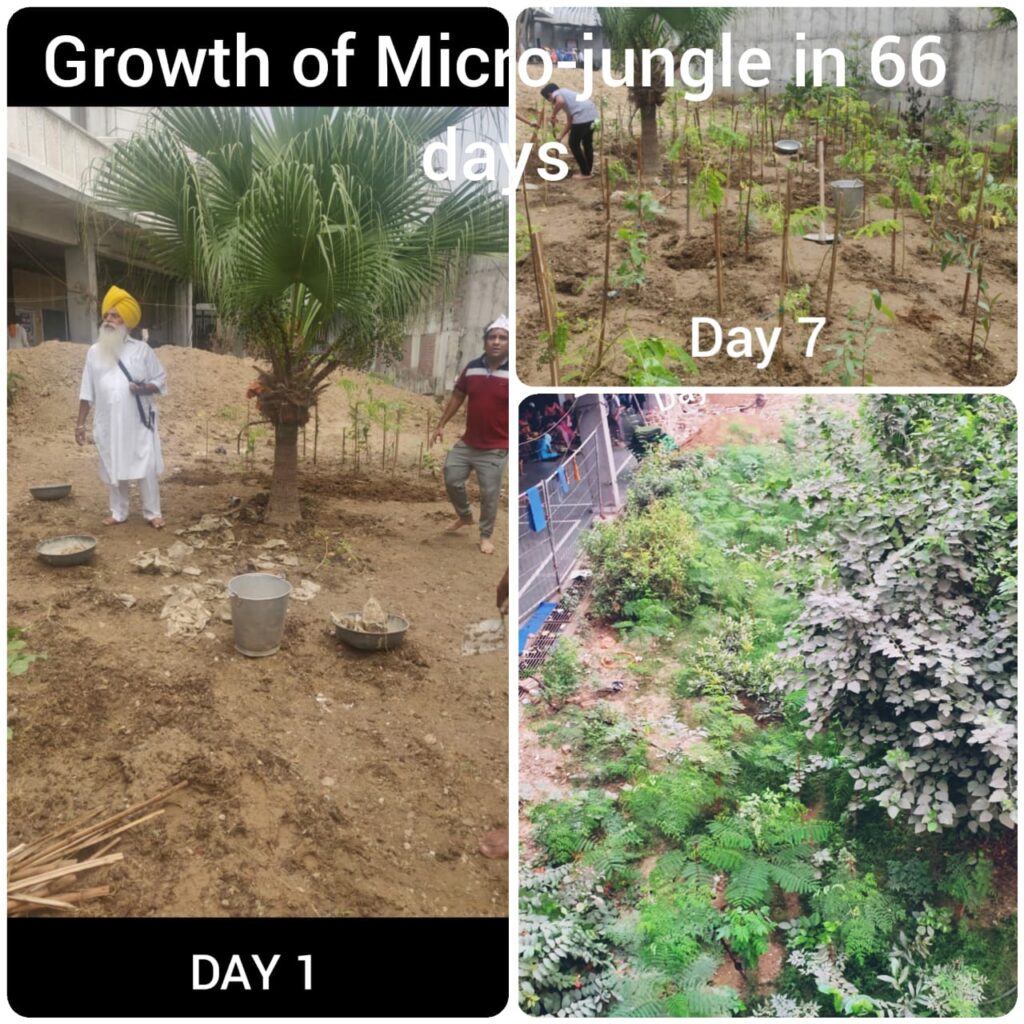 "To create these mini forests, we dig up the piece of land; fill it with stubble instead of burning it along with biomass and cover it with the mud dugout. Thereafter, we plant about 30-35 kinds of compatible plants all over the area and within a year, the plants grow up to 17 feet in height and cover the entire region" he told Indian Masterminds.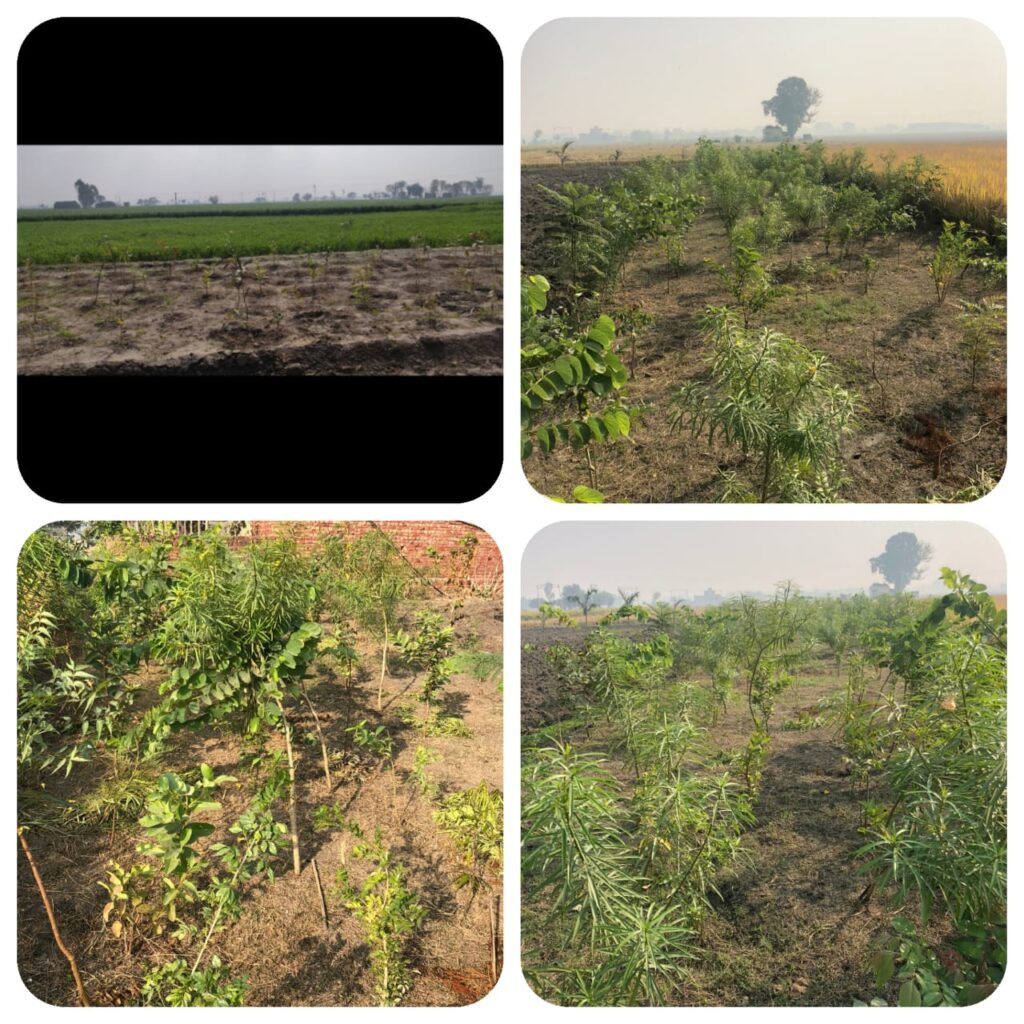 To involve people into the initiative, Mr. Mehra asks them to plant trees in the name of their family, kids, friends, or even ancestors and take care of the saplings like their own. They come forward in huge numbers and planted thousands of trees. Mr. Mehra alone has planted up to 8 lac trees till now! "I use all my holidays to plant trees with my family, and have been doing it for the past 4 years," he said.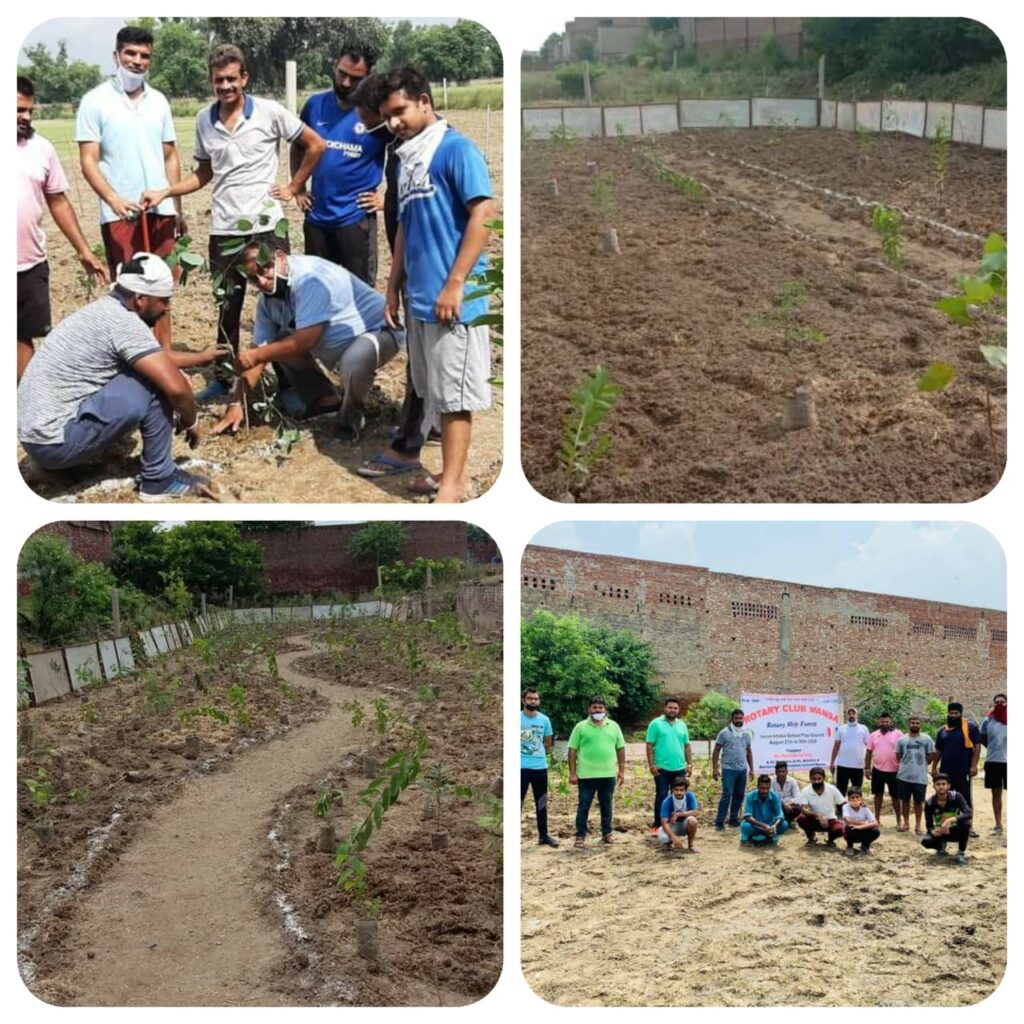 SEED BALLS FOR THE WIN
Several local cricket matches are held in Ludhiana. And the criteria for choosing a winner not only depends on the runs that a team makes but also the number of seed balls that their free players make while sitting in the pavilion. Interesting isn't it?!
What are these seed balls? They are clay balls made out of seeds, soil, and cocopeat, and which will grow into a tree wherever it's thrown. "The players who are not active on the field at that moment are asked to make seed balls and the team that has a larger quantity of seed balls is declared as the winner. This helps people in associating with the initiative. Twenty lac seed balls have already been made by them till now" stated Mr. Mehra.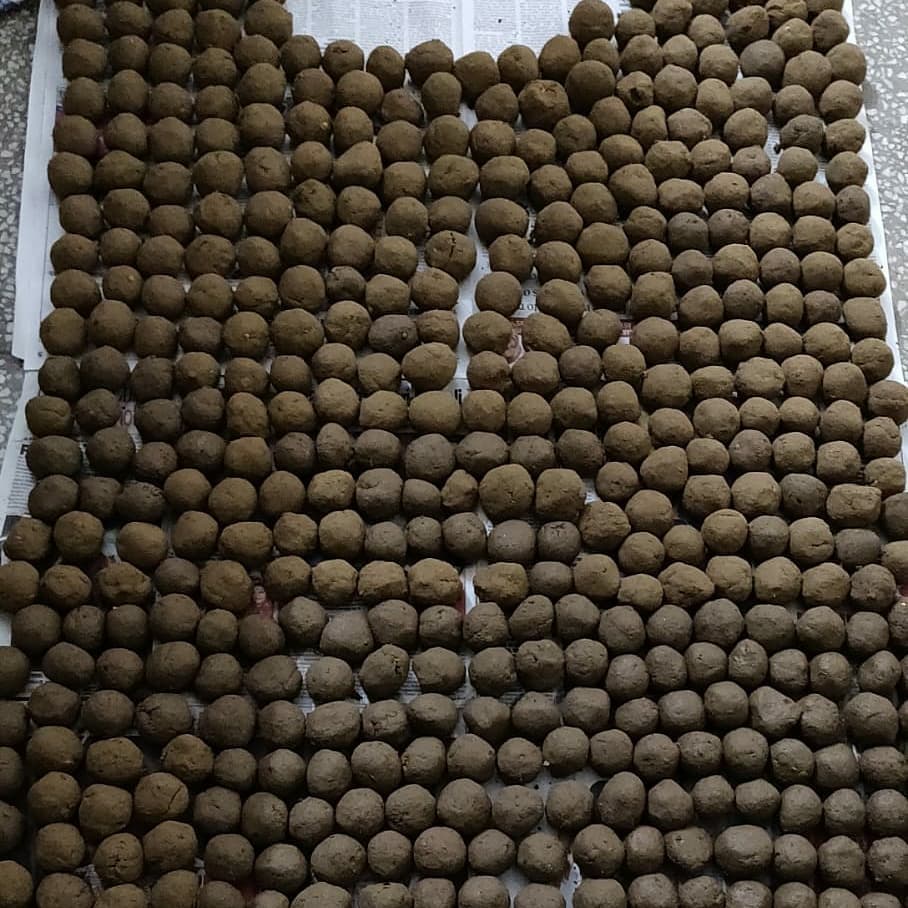 The officer has also been invited to all the IITs-IIMs and other important colleges for conducting workshops on making seed balls.
PASSION FOR WRITING
Currently posted as the Additional Commissioner of Income Tax, Mr. Mehra also has a hidden passion for writing books of knowledge, along with conserving nature. His published book – Super Child: 52 Habits of Parenting – is one of the best-selling books on Amazon.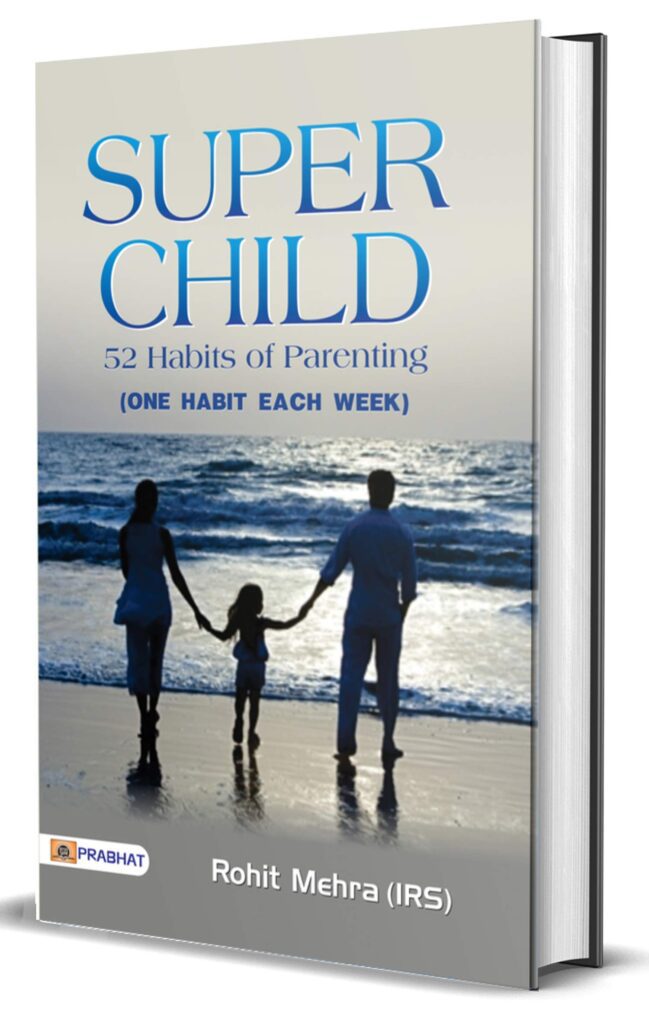 His other book – 101 Sacred Places of India – is already under the process of publication and will be out soon.
PREVIOUS STORY

Bengal governor Dhankhar questions state govt o...

NEXT STORY

Uttar Pradesh sets new record in potato production