From BMC to United Nations, This Warrior Knows How to Fight
Published on 22 Sep 2020,

6:36 pm IST

3 minutes read
Highlights
From handling the devastation brought about by Latur earthquake in 1993 to managing Covid 19, this battle-hardened IAS officer is still a force to reckon with. Even after the recent attempts to derail him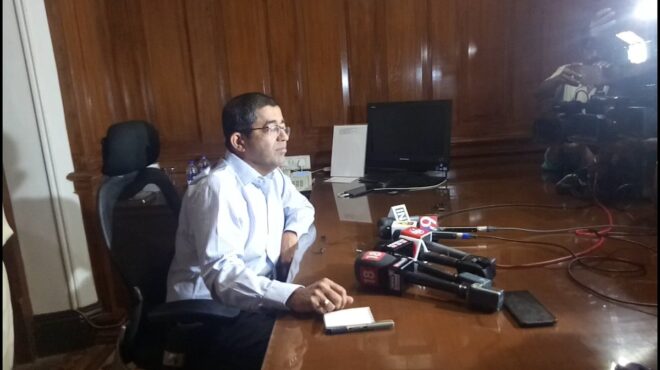 IAS officer Praveen Pardeshi
Not all battles are fought on the borders. Nor all warriors use conventional weapons. The army of India's corona-warriors is a case in point, in particular the enterprising civil servants who have been battling the coroavirus in their unique ways, in different districts of the country.
But at times, a warrior fights not only the external enemy- such as Covid 19- but also attempts within the bureaucracy and the administration to bring him down. Praveen Pardeshi, one of the most high profile bureaucrats in the earlier BJP Government at Maharashtra, when Mr Devendra Fadnavis was the Chief Minister, he was often referred to as the second power centre- and even the `Second CM'. Otherwise he is a 1985-batch IAS officer.
In 2018, CM Fadnavis appointed Praveen as the commissioner of the powerful Brihanmumbai Municipal Corporation (BMC). In November 2019, when Udhav Thakeray became the state CM, he let Praveen continue as the top man of BMC with no undue interference.
Mumbai's Corona Warrior
In fact, when Covid 19 struck India and the first nationwide lockdown came into effect in March 2020, Praveen Pardeshi quickly proved his mettle. When it came to the spread of the deadly virus, Mumbai- housing one of the Asia's largest slums in Dharavi- quickly came under intense gaze of the policy makers.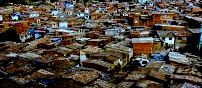 Everybody "knew'' Mumbai, of all the metro cities of India, was a ticking time bomb, a sitting duck of a target so to speak.
Here, credit must go to Praveen Pardeshi to prove all the doubters and dooms-day prophets wrong. People forgot that he was a veteran of another big battle which played out in Maharashtra in the 90s, in the form of massive Latur earthquake. In 1993, when the earthquake came, he was a young district collector of Latur. It was in the spirit of the warrior that Praveen Pardeshi oversaw relief and rehabilitation work in Latur.
The lessons which Praveen learned in Latur 27 years ago, he replicated in the Covid stricken Mumbai of 2020. And with admirable success. For several weeks, the Covid 19 patients remained below 5,000, before they started inching upto 7,000. This happened mainly due to stringent measures that Praveen initiated for Mumbai. It also became one of the first cities to start strict contact tracing and containment strategies to stop the spread of the virus.
New Challenges, New Foes
The corona patients in Mumbai crossed 10,000 despite all precautions and contingency measures. And in May 2020, Praveen Pardeshi was suddenly shunted out of the BMC. His fault? No, it was not coronavirus- other places had done worse than Mumbai. It was because he had reportedly refused to sign an order allowing opening of liquor shops in Mumbai. The IAS stuck to his guns, despite knowing what it meant to come in the Government's crosshairs.
In one stroke of State Government's order, Praveen Pardeshi was shunted out of BMC. His new posting: additional commissioner in the Urban Development Department of Maharashtra.
But Praveen Pardeshi's story did not end here. Then came the news that Praveen would be starting his new inning at the United Nations! He has joined the United Nations Institute for Training and Research (UNITAR) as global programme coordinator.
It would be proper to say that as a warrior, this IAS officer's journey is still continuing.
PREVIOUS STORY

This Young IAS officer Recently Got a Place in ...

NEXT STORY

Battling Covid 19 More Important Than Marriage,...