How Civil Servants Celebrated Republic Day 2023
Published on 27 Jan 2023,

1:00 pm IST

3 minutes read
Highlights
Indian Masterminds special photo feature on Republic Day 2023 celebration
Civil Servants from all around the country celebrated the auspicious day with utmost respect and pride
The day has its own meaning for these civil servants as they take pride in the work they do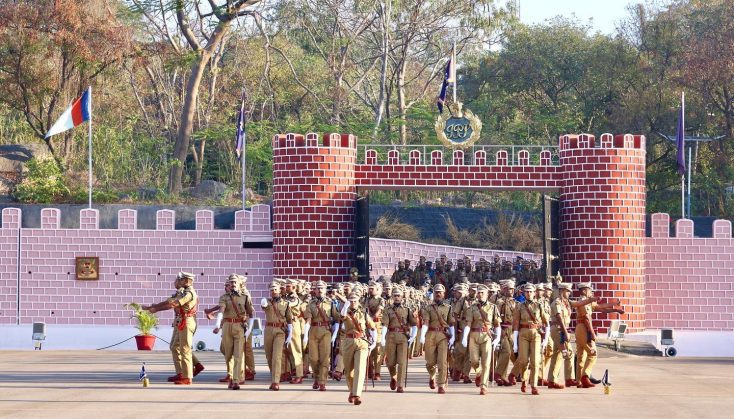 Republic Day 2023 parade at SVPNPA
From Stockholm in Sweden to Kargil in Ladakh, civil servants from all around the country celebrated the 74th Republic Day with utmost respect and pride. Some celebrated the auspicious day in harsh winters, and some young bureaucrats were unfurling the flag for the first time. The day has its own meaning for these civil servants as they take pride in the work they do, while following the rules as this day signifies.
Twitter feed exploded with a series of tweets on celebration of Republic Day from all around the country. We at Indian Masterminds have captured some moments from the day which gives an all over glimpse of the celebration these civil servants had.
"My friends & colleagues, let us today, once again rededicate ourselves to the service of our great nation, our motherland Bharat" Mr. Srinivas R Katikithala, Director, LBSNAA said while addressing the faculty, staff & school children on the occasion of 74th Republic Day.
SSP Kargil unfurled the National Flag at DPO Kargil.
Indian Embassy celebrated Republic Day with Flag Hoisting Ceremony at Stockholm.
DIG RPF, A.N. Jha shares the RPF continent at Kartvya Path during Republic Day Parade, 2023
IAS officer Omkar Pawar celebrated his first Republic Day as an IAS officer.
IAS officer Tejaswi Naik relived the Delhi Republic Day Parade after 14 years and his excitement remained the same.
Officer Trainees of the 72nd batch, officers and staff of NACIN, Faridabad celebrated the 74th Republic Day with joy and fervour.
2021 batch young IPS officer, Valay Vaidya commanded a Platoon at the 74th Republic Day Parade at Sardar Vallabhbhai Patel National Police Academy.
IPS officer Ssagar Singh Kalsi sends a thousands salutes on this Republic Day.
IPS officer Ankit Goel shares a picture of his first RD Parade in uniform in 2011. Says, "Was an awesome feeling then, remains the same energetic experience every year."
PREVIOUS STORY

Haryana: IAS Amit Agrawal Inaugurates Startup C...

NEXT STORY

09 IPS Officers Reshuffled in Assam, Check the ...