LBSNAA Welcomes New Cohort of Civil Service Trainees in 98th Foundation Course
Published on 9 Aug 2023,

1:00 pm IST

2 minutes read
Highlights
The 98th Foundation Course was formally inaugurated at LBSNAA on 7th August, 2023
The newest cohort of 560 Officer Trainees of India's Civil Services & the Royal Bhutan Civil Services attended the function
Officer Trainees attended in full strength and participated enthusiastically in all the programmes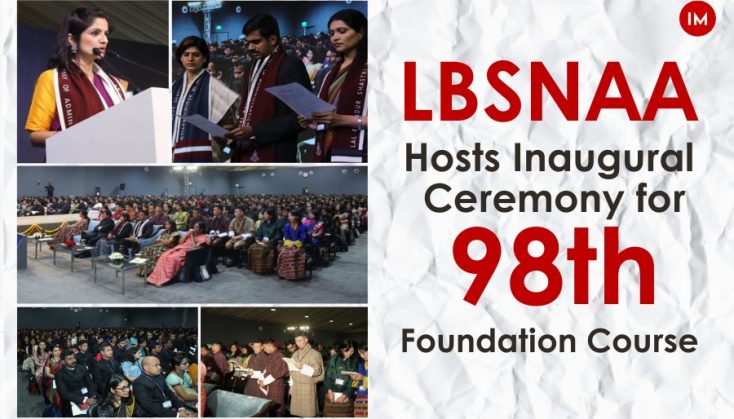 Lal Bahadur Shastri National Academy of Administration (LBSNAA) hosted the Inaugural Ceremony of the 98th Foundation Course on 7th August, 2023 for the newest cohort of 560 Officer Trainees of India's Civil Services & the Royal Bhutan Civil Services.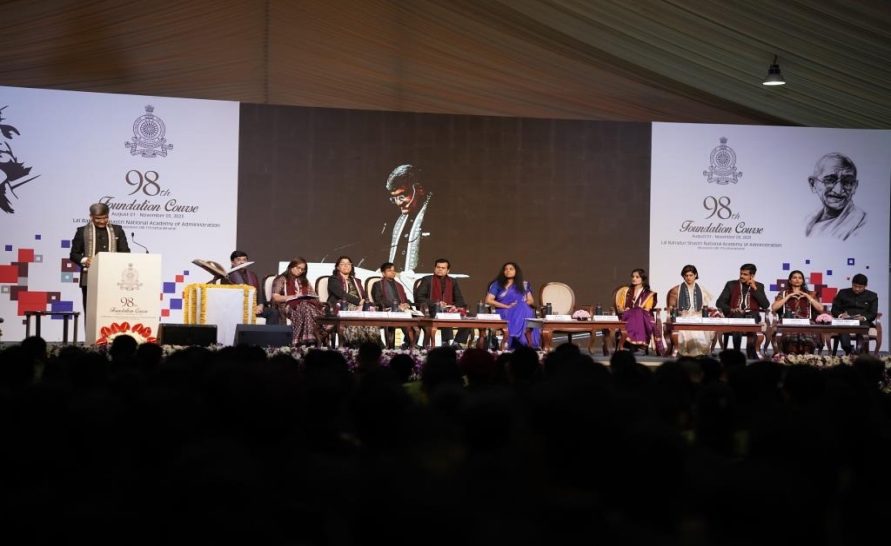 Srinivas R. Katikithala, Director LBSNAA administered the solemn Oath of Allegiance to the Constitution of India and outlined that this batch must be the bulwark of integrity & be the core of the 'strongest link' to realise the citizens' desire for honesty in public service. He further advised the trainees to "serve with honour, compassion and humility".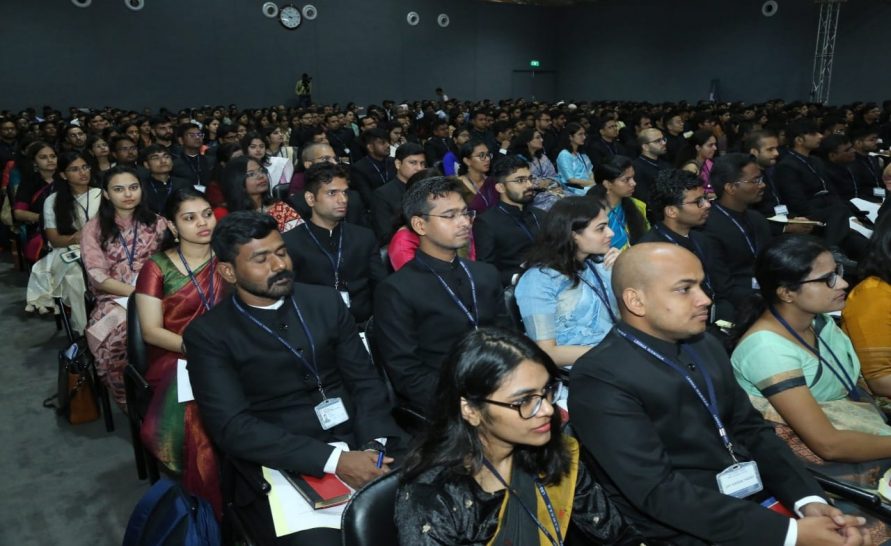 The course team comprises of Ms Chhavi Bardwaj, Deputy Director Senior and Course Coordinator, Mr. Nand Kumarum, Mr. Abhiram Shankar, Ms. Disha Pannu, Mr. Hari Prakash, Ms. Anupam Talwar, Ms. Aswathy S, Mr. Sanjay Joshi, Ms. Ekta Uniyal & Sh. Romeo Vincent Tete are Associate Course Coordinators.
PREVIOUS STORY

Bureaucrats Honour Indigenous People on World T...

NEXT STORY

Every Single Feedback Form Was An 'Education' O...