A Civil Servant Finds Solace In Theatre and Cinema
Published on 11 Sep 2023,

9:00 am IST

4 minutes read
Highlights
IRAS officer Arnav Shivendu cleared UPSC CSE 2018 with AIR 283
The officer has a small base in the theatre and has recently acted in a short film named 'Riha'
He is currently posted at the Ajmer Railway Division of North Western Railways as an Assistant Divisional Financial Manager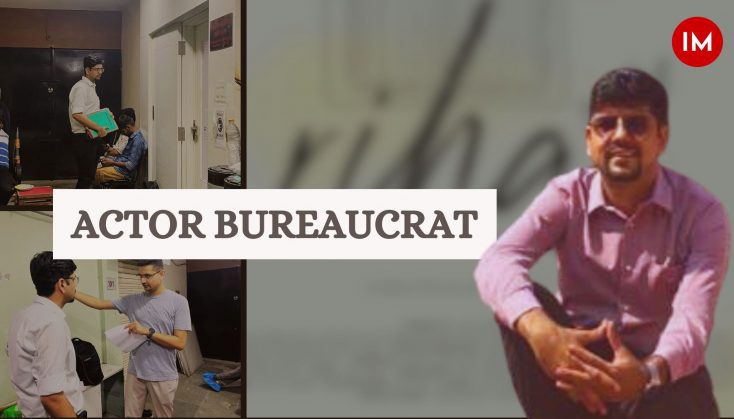 Arnav Shivendu, an Indian Railway and Accounts Service (IRAS) officer, has a story that spans across diverse experiences and a newfound passion. Born in the city of Gaya, Bihar, his upbringing was anything but ordinary due to his father's career in the Indian Army. This nomadic lifestyle led him to attend schools all over the country, ultimately completing his high school education at Army Public School in Pune.
Mr. Shivendu, currently posted at the Ajmer Railway Division of North Western Railways as an Assistant Divisional Financial Manager (ADFM), shared his journey with Indian Masterminds.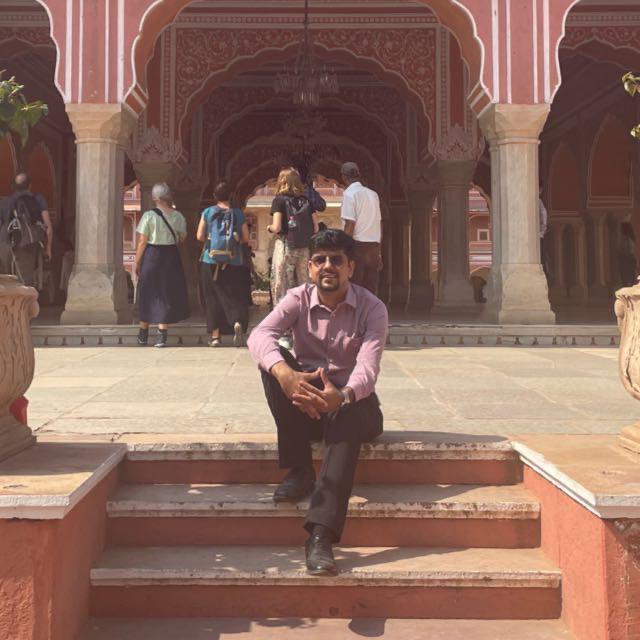 EDUCATION
Despite his early travels, Mr. Shivendu found a stable academic path when he pursued a bachelor's degree in Computer Science at the Sikkim Manipal Institute of Technology. "I had a research paper in the field of computer networks," he said. In 2015, he secured a placement with Dell International and worked with them until April 2017.
WHY CSE
However, Mr. Shivendu had a greater calling towards public service, driven by his family's long-standing tradition of serving in government roles. His father, grandfather, and several other relatives had all dedicated their lives to the Government of India, instilling in him a strong sense of public service and patriotism.
In 2017 he decided to prepare for civil services exam. He chose Political Science and International Relations as his optional subject for the Civil Services Examination, as he had a keen interest in the IFS. After months of rigorous preparation, he successfully cleared the UPSC Civil Services Examination in 2018, securing an All India Rank (AIR) of 283.
Mr. Shivendu decided to stick with IRAS, considering his personal circumstances and the opportunity to contribute to public service through the Indian Railways.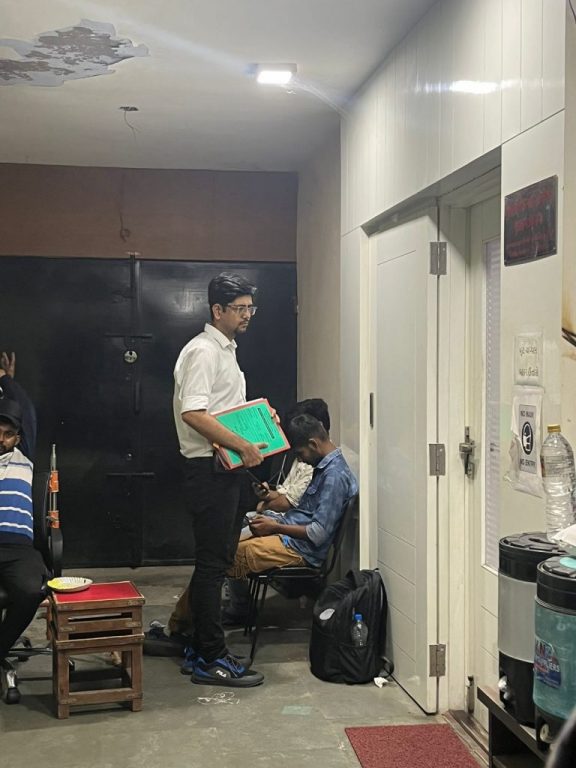 IRAS TRAINING
He began his journey in the Indian Railways Account Service (IRAS) and underwent a foundation course at the Lal Bahadur Shastri National Academy of Administration (LBSNAA).
His training continued at the National Academy of Indian Railways in Vadodara, where he received instruction common to three railway services: IRAS, IRTS, and IRPS. Subsequently, he trained at the newly established Indian Railway Institute of Financial Management (IRIFM) in Secunderabad, covering technical aspects of Indian Railways, including electrical, mechanical, signal and telecommunication, engineering, operation, commercial aspects, government accounting, public policy, and managerial accounting at the National Institute of Financial Management (NIFM) in Faridabad. Due to the pandemic, much of this training was conducted online.
LOVE FOR THEATRE
Once the lockdown was brought down, he decided to take up theatre which was his passion right from the childhood.
Mr. Shivendu honed his skills in a Delhi-based theatre group during weekends. Although he initially aspired to be a playwright, he found immense satisfaction in performing. "I even had the opportunity to recite poetry at an IRAS event in 2021, in front of prominent figures like former Member Finance Naresh Salecha and Finance Secretary T V Somanathan," he shared.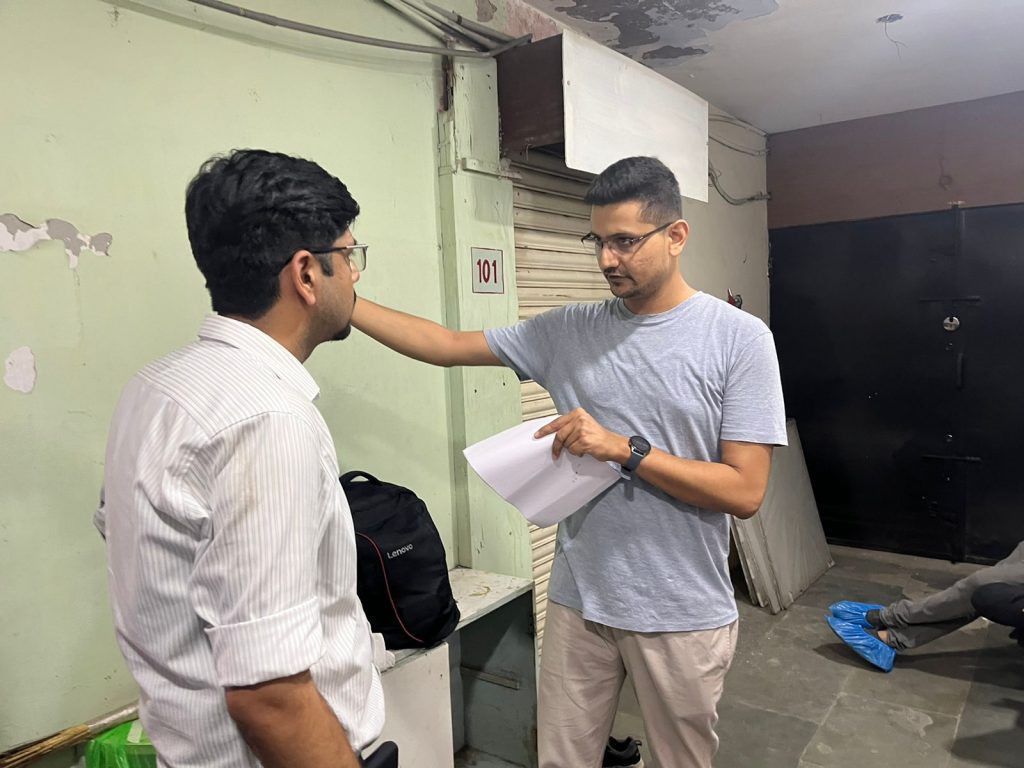 RIHA
Mr. Shivendu's journey took an unexpected turn when he participated in a short film named 'Riha' in Ahmedabad during his free time. The film, directed by his friend Arastu Zakia, was inspired by Zakia's own mother's story, involving her struggle against Triple Talaq. He says that he played a small role as a typical bureaucrat sitting in the courtroom carrying couple of heavy files.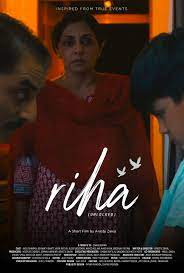 He further said, "The artist in me had been taking shape right from childhood, but didn't get the space for it because of the typical Indian Society and the mindsets around the education. And finally, after doing theatre, it got an opportunity to showcase."
Continuing to explore his passion, the officer now plans to specialize in defense and strategic studies alongside his duties and is keenly interested in the domain of pensions.
TIPS FOR ASPIRANTS
To aspiring civil service candidates, Arnav advises, "Study less and revise more is the mantra." He emphasizes giving your best and embracing the uncertainties of life, echoing the sentiment that "Life is a risk, just go with it." Arnav Shivendu's unique journey showcases the diverse opportunities and passions that can emerge within the realm of public service.
PREVIOUS STORY

With Just Six Scooty and 12 Lady Cops, Shakti T...

NEXT STORY

UP: 6 IAS Transferred, Pulkit Khare Made Addl C...