Local Boy Embarks on His IAS Journey
Published on 28 Aug 2023,

4:00 pm IST

4 minutes read
Highlights
Mussoorie's Madhav Bharadwaj cleared UPSC CSE 2022 with AIR 536 in his second attempt
Madhav's aspiration to become a civil servant was ignited during his early years because of his father's association with LBSNAA
After MBA from IIM-A, he joined Microsoft where he began UPSC preparation, and is now at LBSNAA for training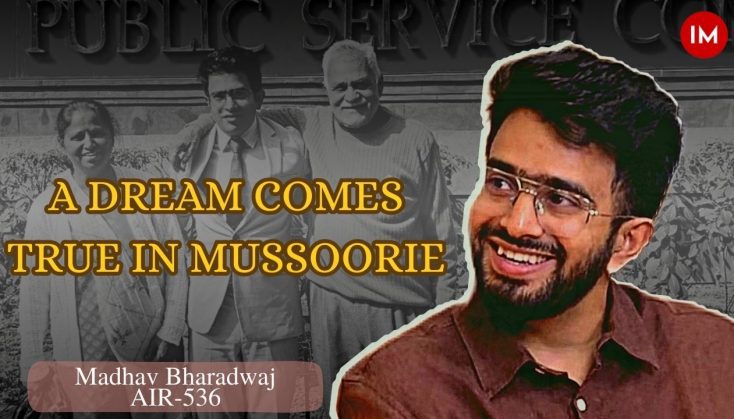 Hailing from the serene town of Mussoorie, Madhav Bhardwaj's journey from a small-town dreamer to a civil servant is an inspiring tale that reflects dedication and perseverance. Known as a place every government worker aspires to reach, Mussoorie has proudly produced Madhav, who has now begun his training at the prestigious Lal Bahadur Shastri National Academy of Administration (LBSNAA) in the town.
Madhav's aspiration to become a civil servant was ignited during his early years, although he often doubted his capabilities to pass the demanding Union Public Service Commission (UPSC) CSE examination. His father's association with LBSNAA only added to his determination. Speaking exclusively with Indian Masterminds, Madhav shared the remarkable story of his journey to success.
BACKGROUND
With a computer science degree from MNNIT Allahabad and an MBA from IIM Ahmedabad, Madhav embarked on a career path that led him to a role as a Product Manager at Microsoft. The outbreak of the Covid-19 pandemic in 2020 brought an unexpected turn of events, as remote work allowed him to contemplate his long-held dream of civil service. He decided to pursue UPSC CSE while working from home and began his rigorous preparation journey.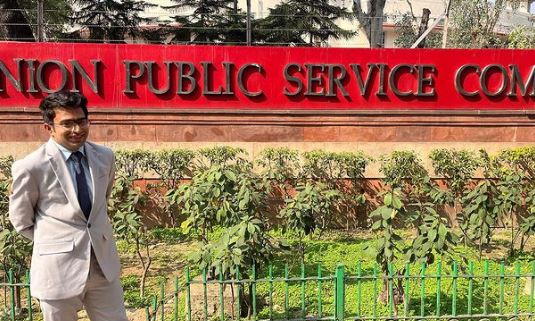 Madhav's journey was not without its challenges. After missing the mark by a mere three points in his first attempt, he displayed unwavering resolve. "I wasn't expecting to not pass the exam. It was my biggest shock. However, I wrote the prelims exam which was scheduled for the next week," he shared.
Finally, Madhav cleared the preliminary and mains round in his second attempt securing AIR 536 in the final list. He was the topper in the 'Person with Disability' list.
PREPARATION STRATEGY
Reflecting on his preparation strategy, Madhav emphasized meticulous planning. He thoroughly researched the exam's requirements, sought advice from successful candidates, and delved into the syllabus. "I talked to both who cleared the exam and who couldn't clear the exam," he added. His approach ranged from studying NCERT textbooks to mastering the optional subject which was Management, and practising answer writing.
He was working all along his CSE journey. In the lead-up to the UPSC CSE, Madhav adopted a strict study schedule, which included late-night sessions during weekdays and strategic revision on weekends. He attributed much of his success to solving previous year question papers, enabling him to refine his elimination techniques.
Madhav's dedication was also evident in his approach to the mains round. He devoted three months solely to preparing for his optional subject, followed by rigorous answer writing practice. "Within 3 months, I made the notes of my optional subject and parked it," he added. Through this process, he not only expanded his knowledge but also honed his exam-taking skills.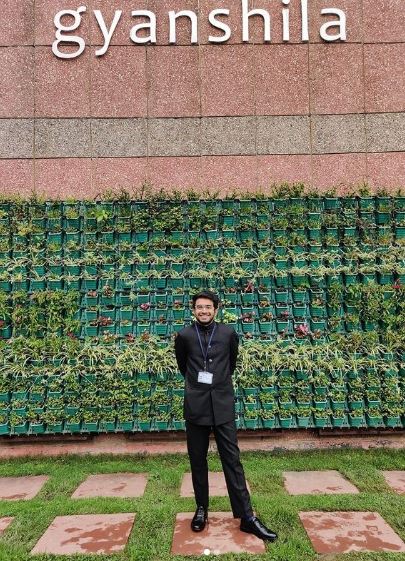 During his interview round, Madhav was asked about his background and interests. Along with this, he was asked questions related to Bollywood, moonlighting, power, international relations, Microsoft and his alma mater, IIM Ahmedabad.
MOTIVATED
Even on the day of the result, Madhav battled persistent doubts about his success. It was his determination and focus on the underlying purpose of his pursuit that had kept him motivated throughout the journey. His connection to his hometown, Mussoorie, served as a grounding force, providing the comfort and serenity needed during the challenging preparation period.
"I kept myself motivated all along the journey by focusing on why I was doing it. I knew that if I'll put in the effort, I will make it through," Madhav shared.
Sharing tips for the aspirants, Madhav said that the prospective candidates should approach this exam with a realistic mindset, recognizing that mastering the art of knowing when to step away from this perpetual cycle is equally crucial. "A genius always knows when to stop. It takes courage to let it go," he added.
As Madhav embarks on his training at LBSNAA, his journey stands as a testament to the power of persistence, hard work, and a dream nurtured in the hills of Mussoorie.