Hackathon Winner Becomes UPSC Trailblazer
Published on 27 Aug 2023,

4:00 pm IST

3 minutes read
Highlights
Richa Kulkarni from Hyderabad secured AIR-134 in UPSC CSE 2022
A Computer Science Engineering graduate, she cracked the exam in her first attempt
She also emerged as winner in Smart India Hackathon and JP Morgan Chase Hackathon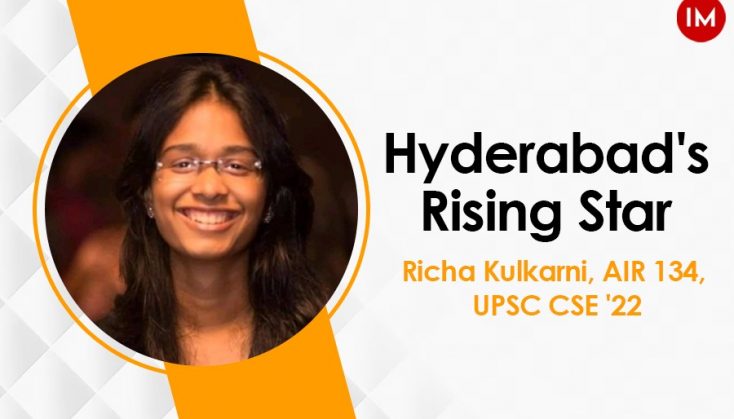 In the realm of civil service examinations, where determination meets diligence, Richa Kulkarni stands as a shining example of perseverance and accomplishment. Hailing from the vibrant city of Hyderabad, Telangana, Richa has etched her name in the annals of the UPSC Civil Services Examination (CSE) 2022 results, securing an impressive All India Rank (AIR) of 134.
Her journey from being a Computer Science Engineering graduate to emerging as a formidable force in the civil services arena is a testament to her unwavering commitment and exceptional abilities.
EARLY LIFE
Born to illustrious parents, Jayant Kulkarni, a respected Professor, and Bharati Kulkarni, a Senior Deputy Director, Richa inherited a strong foundation of education and values. She completed her Computer Science Engineering degree from the esteemed Chaitanya Bharathi Institute of Technology in Hyderabad, setting the stage for her remarkable trajectory in the realm of UPSC CSE.
Richa's journey into the world of civil services commenced even before her graduation. Balancing the rigours of engineering studies with her aspiration for a career in civil services, she embarked on her UPSC preparation journey. This unique approach exemplified her tenacity and foresight, setting her apart as a trailblazer.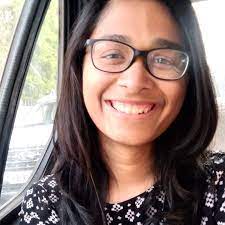 CLEARED IN THE FIRST ATTEMPT
After completing her undergraduate studies, Richa took a bold step and appeared for her first attempt at the UPSC CSE in 2022. Richa's resolute spirit bore fruit as she defied the odds and emerged victorious, clinching a remarkable achievement by securing a desired rank on her very first attempt!
OPTIONALS
Richa's choice of optional subject, Political Science & International Relations, reflects her nuanced understanding of global affairs and governance.
This choice resonates with her pursuit of knowledge beyond the confines of her academic background and underscores her comprehensive approach to the challenges of the civil services examination.
ALL-ROUNDER
However, Richa's achievements are not confined to the realm of academics alone. Her insatiable thirst for knowledge led her to participate in various competitions, where she showcased her multifaceted talents.
She secured the third prize in the prestigious Smart India Hackathon, a testament to her prowess in applying technological solutions to real-world problems. Adding to her laurels, she clinched the first prize in a Hackathon organized by JP Morgan Chase, attesting to her analytical acumen and innovation.
HOBBIES AND PASSION
Beyond her academic and technological feats, Richa's interests reveal the depth of her personality. A connoisseur of effective communication, she takes a keen interest in public speaking, which is a skill highly regarded in the realm of civil services. Moreover, her inclination towards writing poetry showcases her sensitivity and creativity, a facet that adds a unique layer to her multifarious personality.
Richa Kulkarni's journey from Hyderabad to securing AIR 134 in UPSC CSE '22 exemplifies the power of relentless determination, strategic planning, and the pursuit of excellence. Her story inspires countless aspirants to believe in their abilities and persistently strive towards their goals, even in the face of challenges.
She stands as a beacon of hope and inspiration for the younger generation, proving that with the right mix of dedication and ingenuity, dreams can indeed transform into reality.
PREVIOUS STORY

REC Appoints IAS Officer Shashank Misra as Nomi...

NEXT STORY

Jamtara: Tightening Screws But Menace Continues