You Can Be a Foodie And Still Be Fit: Dr. Prithvi Raj Sankhala
Published on 13 Nov 2023,

9:31 am IST

3 minutes read
Highlights
IAS Officer Dr. Prithvi Raj Sankhala has proved that being a foodie doesn't mean being unhealthy
While he can cook more than 300 recipes, this has never come in the way of his fitness regime
He has perfected the art of balance between food and fitness, and also between work life and personal life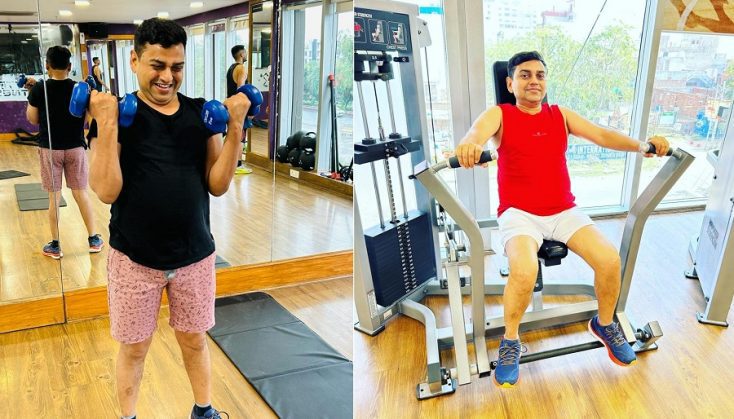 Credited with being the pioneer of the 'Rajasthan Right To Health Bill', Dr. Prithvi Raj Sankhala has a special connect with food and cooking. He loves to experiment with various cuisines and is also keen to dig out forgotten recipes and food heritage of our country.
He has also proved that being a foodie doesn't mean being unhealthy. While he can cook more than 300 recipes, that has never come in the way of his fitness regime. He has perfected the art of balance. Not just between food and fitness but also between work life and personal life.
Currently serving as Secretary, Agriculture & Horticulture, Rajasthan, Dr. Sankhala wears many hats – that of an author, a scholar, a public speaker, a chef, and a fitness enthusiast. In an exclusive video interaction with Indian Masterminds, he shares about his experiments with recipes, fitness, and adventure.
Watch the video here:
BE CONSISTENT
Dr. Sankhala believes in consistency. He avoids to go to any late-night parties and turns recipes into healthier ones. He allows himself a cheat day once a week but never ignores physical activities. "Whether you walk, run, trek or go to the gym, you should not miss it. If you are in foreign land, or an airport, or it is raining or you don't have a gym nearby, you have to find a way to indulge in some activity," said the officer
CLOSE ENCOUNTERS WITH DANGER
Dr. Sankhala is also an avid trekker. It is part of his lifestyle. Every now and then, he does small treks with family and friends. He has also led two Himalayan treks. Sharing his experience, he said, "We were on 12 day trek to Sar Pass in Kasauli. It was one of the most memorable ones and we learned so many life and survival lessons." Be it brazing it out in tents buried in snow or encountering a wild bear, he has many interesting close encounters with danger to narrate.
HEALTH IS WEALTH
He believes that he has given 110 % to the service that has allowed him to work on a larger perspective and actually be the flag bearer of change. He especially mentions the Right to Health and Health Insurance Policy as great initiatives by the state government towards a better future. "I believe that health is the biggest investment for any government. It can allow people to be more productive. If you give subsidy in health, you might save money in various other such schemes," he said.
PREVIOUS STORY

Project Dolphin Balancing Ocean Health and Huma...

NEXT STORY

Jharkhand: IPS Subhash Chandra Jat Made Special...