115 IAS officers promoted in Uttar Pradesh
Published on 4 Jan 2021,

6:05 pm IST

2 minutes read
Highlights
Uttar Pradesh govt has promoted 115 IAS officers to different grades.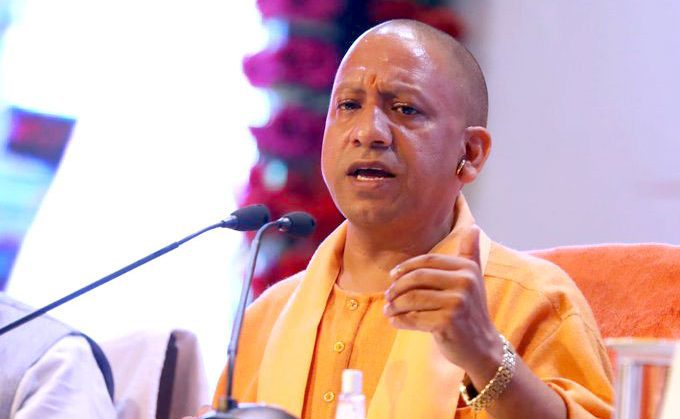 Uttar Pradesh Chief Minister, Yogi Adityanath (Photo Courtesy: Facebook/Yogi Adityanath)
Yogi Adityanath-led government in Uttar Pradesh promoted 115 IAS officers on 1 January 2021. The IAS officers have been promoted to different grades.
IAS officers of 1996-batch who have been promoted to the Principal Secretary Rank:
Dhiraj Sahu, Anita C Meshram, Anil Garg, M Devraj, Subash Chandra Sharma, V Hekali Zhimomi, Nitishwar Kumar
IAS officers of 2005-batch who have been promoted to the Secretary Rank:
Surendra Singh, Kanchan Sharma, Govind Raju N S, Jitendra Bahadur Singh, Narendra Singh Patel, Rakesh Kumar Singh-I, Dinesh Kumar Singh, Shamim Ahmad Khan, Narendra Shankar Pandey, Dr Ajay Shankar Pandey, Yogeshwar Ram Mishra, Lokesh M (Proforma Promotion)
IAS officers of 2008-batch who have been promoted to the Special Secretary Rank:
Kinjal Singh, Saumya Agrawal, Dr Saroj Pandey, K Vijyendra Pandiyan, Pawan Kumar, Dr Kajal, Amrit Tripathi
B Chandrakala, Anil Dhingra, Rajesh Kumar, Bal Krishna Tripathi, Chandra Bhushan Singh, Dr Sarvagya Ram Singh, Sahdev, Vimal Kumar Dubey, Sukhlal Bharti, Dr Ved Pati Mishra, Radhe Shyam Mishra, Kumar Ravikant Singh (Proforma promotion), Vidya Bhushan (Proforma promotion)
IAS officers of 2012-batch who have been promoted to the Joint Secretary Rank:
Ravish Gupta, Neha Prakash, Yashu Rustagi, Dr Ujjwal Kumar, Sharma Prashant, Amit Singh Bansal, Praveen Kumar Laxkar, Jasjit Kaur, C Indumati, Arun Kumar, Chandra Vijay Singh, Sanjeev Singh, Abhishek Singh II,
T K Shibu, A Dinesh Kumar, Dr Vibha Chahal, Sanjay Kumar Singh, Kedarnath Singh, Devendra Kumar Kushwaha, Shiv Prasad, Renu Tiwari, Shesh Mani Pandey, Rakesh Kumar Mishra, Rakesh Kumar-I, Avanish Kumar Sharma, Ram Narayan Singh Yadav, Ram Nevas, Santosh Kumar, Rajesh Kumar Tyagi, Manoj Kumar-I, Radhe Shyam, Shesh Nath, Niraj Shukla, Umesh Mishra, Ravi Shankar Gupta, Rajesh Kumar Rai, Umesh Pratap Singh, Chandra Prakash Singh, Hari Pratap Shahi,
Shatrughan Singh, Arun Prakash, Ran Vijay Yadav, Raja Ram, Ram Singhasan Prem, Chandra Shekhar, Gyaneshwar Tripathi, Mangla Prasad Singh, Rajesh Kumar Pandey, Dr Dinesh Chandra-II, Dr Arvind Kumar Chaurasia, Praveen Mishra, Devi Sharan Upadhyay, Dr Chandra Bhusan, Brijraj Singh Yadav, Surendra Prasad Singh, Rajendra Singh, Mahendra Verma, Rahul Singh
IAS officers of 2017-batch who have been promoted to the grade of Senior Times Scale:
Saumya Pandey, Anand Vardhan, Ishan Pratap Singh, Prabhas Kumar, Ankit Khandelwal, Gaurav Singh Sogarwal, Ekta Singh, Shashank Singh, Akanksha Rana, Shipu Giri, Praveen Verma, Akshat Verma, Maniknandan A, M Arunmozhi, Anita Yadav, Lakshmi V S, Prerna Singh, Anuj Malik.