Bihar govt promoted several IAS, IPS officers
Published on 8 Jan 2021,

5:07 pm IST

1 minute read
Highlights
Bihar govt promoted several IAS, IPS officers in the state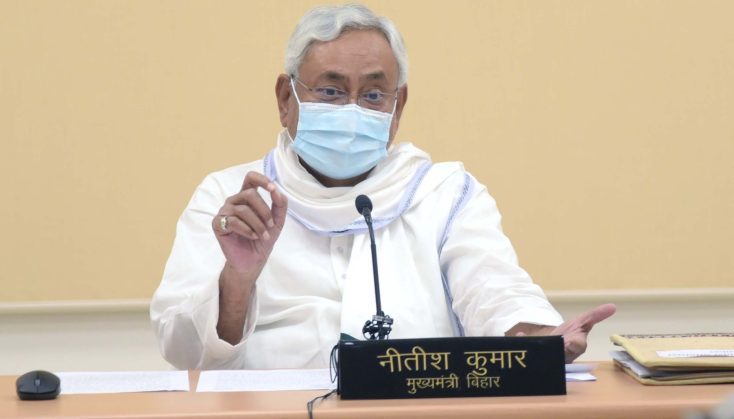 Bihar Chief Minister, Nitish Kumar
Nitish Kumar-led Bihar government several IAS and IPS officers in the state and give them new roles.
IAS officer Dharmendra Kumar posted as DM, Rohtas, Deore Nilesh Ramchandra posted as DM, Saran, Pankaj Dixit posted as Technical Director, Industries, Ravi Shanker Choudhary posted as Additional Secretary, Health Department, Radheshyam Sah posted as Commissioner, Darbhanga Divison, Amit Kumar posted as DM, Madhubani district.
IPS officer Amit Kumar Jain posted as ADG, Human Right Commission, Patna, Nayyar H Khan posted as ADG, Economic offenses, Bihar, S Raveendran posted as ADGP, ATS, Bihar, Sunil Kumar posted as ADG, Special Vigilance Unit, Kamal Kishor Singh posted as ADG, State Crime Record Bureau, Paras Nath posted as ADGP, Badget, Appeal and Welfare, Ratan Sanjay Katiya posted as IG, modernization, Bachu Singh Meena posted as ADGP (Security) Special branch, Anil Kishore Yadav posted as Weaker Section, Bihar.