A Unique App For Tracking `Mask Rule' Violators
Published on 11 Nov 2020,

2:15 pm IST

2 minutes read
Highlights
The Madurai police in collaboration with a tech-company from Bangalore launched tech-driven enforcement for wearing masks. A fine amount of Rs 88.7 lakh has already been collected from the violators till now.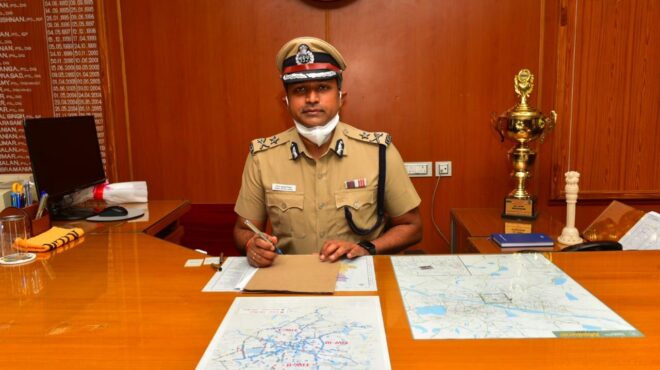 Prem Anand Sinha, Madurai City Police Commissioner
Amid the Covid scare in the country, many officials are coming out with innovative ways and techniques to curb down the spread. From levying heavy fines to conducting awareness campaigns, administrators are going all out to fight against the pandemic.
Similarly, Madurai city has also found a way to maintain the Covid protocol of wearing masks, through a technology-driven mask rule enforcement. Mr. Prem Anand Sinha, Commissioner, Madurai City Police inaugurated this drive on Monday as he told the media, "As Diwali is right around the corner, the streets will have a huge footfall due to which this tech-driven initiative has been taken to help increase compliance to mask-rule."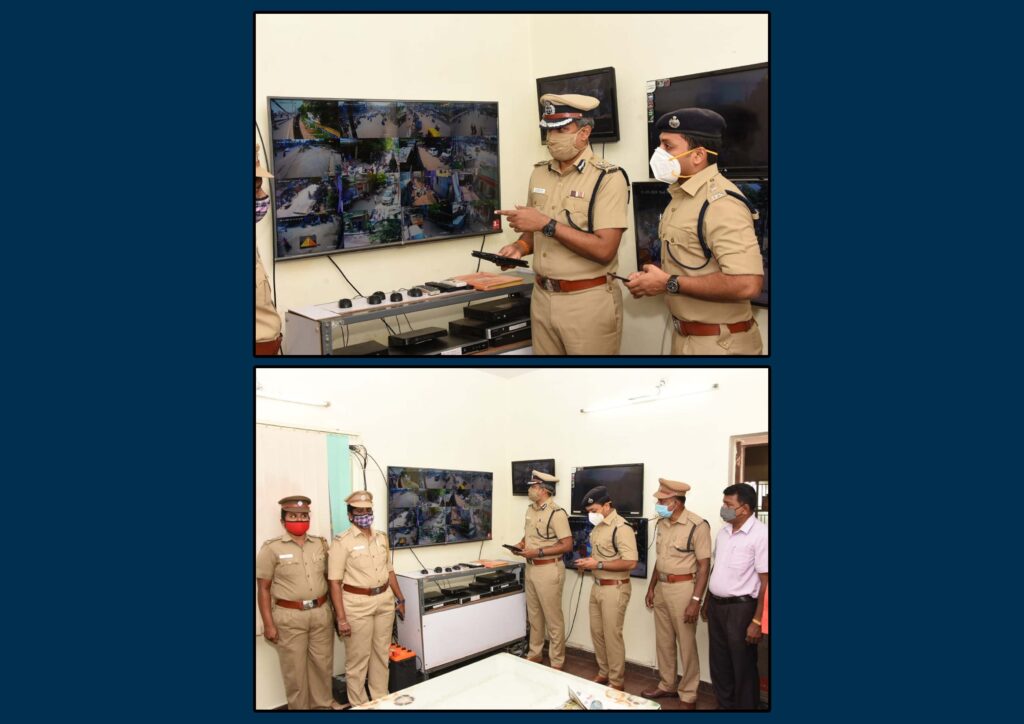 In this, a software has been designed which has been installed in 20 CCTV cameras across Thilagar Thildal and Vilakkuthoon police stations' jurisdictions. This software will help in identifying people who move around without wearing masks.
In the app, access has been given to police officers which will give an alert on their mobile phones as soon as a person is caught not wearing the mask. With this pictorial evidence, the concerned person will be charged with a fine.
The app has been developed by a tech company, ADEO Distinctions and Dimensions private limited, which is based out of Bangalore, the Silicon Valley of India. The funds for this app were generated by using the fine amount which was sanctioned by the District Collector.
Mr. Sinha said, "Uptill now 46,467 cases have been booked with a monthly average of 8,448 cases. A total amount of 88.7 lakh has been collected till now."
As the alerts will be recorded in the application, the responsibility of police officers for catching the violators will increase as the senior official will be keeping a tab on the recorded data.
"With a need of utilizing the technology, a video analysis software will also be built to capture the movement of criminals in the city", the commissioner said.
PREVIOUS STORY

Beyond Uniform: Standing up for voice-less Hill...

NEXT STORY

This Diwali, Light & Happiness for the Poo...