Delhi Police Crime Branch Officers Rewarded with Out-of-Turn Promotions for Outstanding Performance
Published on 19 Nov 2023,

10:36 am IST

1 minute read
Highlights
26 Delhi Police Crime Branch officers rewarded in recognition of their exceptional performance and outstanding contributions to maintaining the safety of Delhi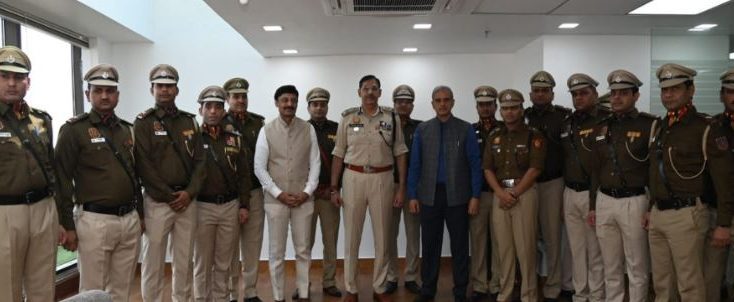 Out of turn promotions have been conferred upon 26 officers from the Delhi Police Crime Branch in recognition of their exceptional performance and outstanding contributions to maintaining the safety of Delhi.
The ceremony, which featured the pipping of the promoted officers, was honored by the presence of Commissioner of Police, IPS officer Sanjay Arora, along with Special CP/HRD RS Krishnia and Special CP/Crime IPS officer Ravindra.
Congratulations to 26 officers of @CrimeBranchDP awarded out of turn promotions for exceptional performance and outstanding contribution in keeping Delhi safe.

Pipping ceremony graced by @CPDelhi Sh Sanjay Arora, Spl.CP/HRD Sh RS Krishnia, Spl.CP/Crime @Ravindra_IPS pic.twitter.com/ILGFex1rje — Delhi Police (@DelhiPolice) November 16, 2023
PREVIOUS STORY

Punjab: 02 IAS Officers Transferred; IAS Harpre...

NEXT STORY

Varanasi's Remarkable Turnaround in Malnu...