Former Finance Secretary Rajiv Kumar is next Election Commissioner, replacing Ashok Lavasa
Published on 22 Aug 2020,

6:18 am IST

2 minutes read
Highlights
If all goes according to the script, Rajeev Kumar is likely to oversee 2024 General Elections as the Chief Election Commissioner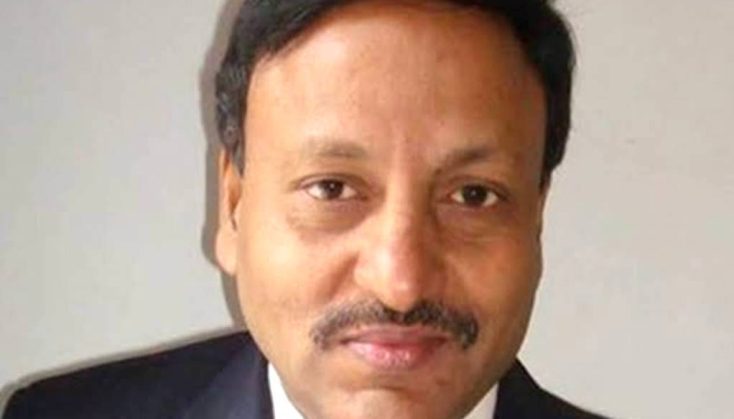 New EC Rajiv Kumar (Twitter/Rajiv Kumar)
Former Finance Secretary Mr Rajiv Kumar will be the new Election Commissioner. He replaces Mr Ashok Lavasa.
Mr Lavasa, who has already put in his papers, will have his last day as EC on August 31, 2020, before he leaves for Asia Development Bank (ADB) as its Vice President. Mr Rajiv will join the Election Commission on the same day.
Mr Rajiv Kumar, an IAS officer of 1984 batch from the Jharkhand Cadre, had retired as Finance Secretary early this year. Thereafter he was appointed as Chairman of Public Enterprises Selection Board (PSEB).
Mr Ashok Lavasa, a high-profile civil servant had surprised everyone by his abrupt decision to quit at a very important stage of his career. In fact, he would have been the next Chief Election Commissioner and retired in October 2022. Speculation is still rife about the real reason behind his abrupt move.
A notification issued by the Law Ministry on Friday said" In pursuance of clause (2) of article 324 of the Constitution, the President is pleased to appoint Rajiv Kumar, IAS(Retd.) as the Election Commissioner with effect from the date he assumes the office vice Ashok Lavasa, Election Commissioner who has resigned with effect from 31st August, 2020,"
If everything goes well with the new Election Commissioner Mr Rajiv Kumar, he is likely to be the next Chief Election Commissioner when India goes for General Elections in 2024. But as the abrupt exit of Mr Asok Lavasa shows, nothing can be certain in life and Indian bureaucracy. There can be many a proverbial slip between the cup and the lip.
PREVIOUS STORY

Tamil Nadu's Government Transferred 3 IAS Officers

NEXT STORY

Punjab National Bank posts Net Profit of Rs. 30...