High Court Directs CBI To Probe Corruption Charges Against Uttarakhand CM Trivendra Singh Rawat
Published on 28 Oct 2020,

1:29 pm IST

1 minute read
Highlights
Justice Ravindra Maithani canceled the FIR lodged against journalist Umesh Sharma and ordered the CBI to probe the allegations of corruption charges made against CM Trivendra Singh Rawat.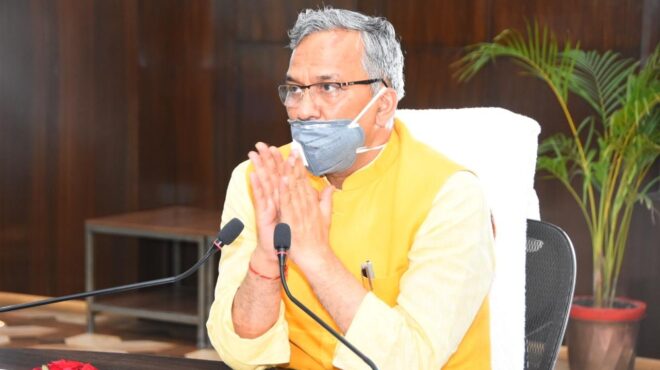 Uttarakhand Chief Minister Mr. Trivendra Singh Rawat (Photo Source: Facebook/Trivendra Singh Rawat)
On Tuesday, the Uttarakhand High Court ordered the CBI to investigate into the allegations made by journalist Umesh Kumar over corruption charges against Trivendra Singh Rawat, Chief Minister Uttarakhand.
A single bench of Justice Ravindra Maithani ordered to submit all the documents related to the case before the court while quashing the FIR lodged by the state government against journalist Umesh Kumar.
According to the livelaw, Umesh Sharma (the owner of the local News Channel 'Samachar plus') had made a video (in July 2020) related to Rawat's alleged role of getting money transferred to accounts of his relatives in the year 2016 (as BJP's Jharkhand in-charge) to back the appointment of a person (AS Chauhan) in Jharkhand to head the Gau Seva Ayog."