30 IPS officials awaiting posting in Maharashtra
Published on 4 Oct 2020,

6:01 pm IST

1 minute read
Highlights
At a time when Maharashtra is battling Covid pandemic alongwith a shortage of efficient officers, 36 IPS officers have surprisingly been awaiting posting for several weeks now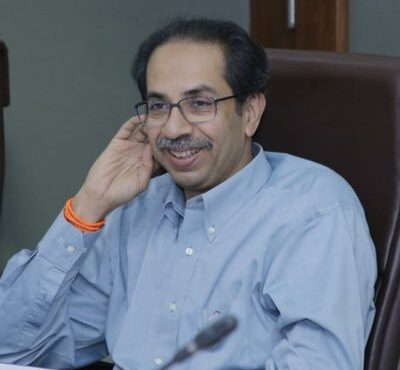 Chief Minister of Maharashtra Mr. Uddhav Thackeray ( Courtesy : Twitter)
As many as 36 IPS officers are awaiting new assignments in Maharashtra for quite some time now. These include high profile IPS officer like Deven Bharti, the 1994-batch officer, who was appointed to lead the Anti-Terrorism Squad (ATS) on May 16 last year.
The home department on September 2 issued transfer orders of 9 officers of the additional director general rank. These include Bipin Kumar Singh who was posted as Commissioner Navi Mumbai police and Amitesh Kumar shifted as Commissioner of Nagpur police. Bharti too was transferred out from ATS in the same order but he knew the assignment has not been notified so far.
Another IPS officer relieved office posting was Naval Bajaj, Joint Commissioner (Administration) who was replaced by Rajkumar Vhatkar. Bajaj 1995 batch officer is still waiting for his new posting. Similarly, more than 30 other IPS officers including ADG Prashant Burde and IG Qaiser Khaleel are waiting for their new assignments.
PREVIOUS STORY

Cheer Up Guys! Do Your Best in UPSC (Prelims) E...

NEXT STORY

Navneet Sehgal back as Additional Chief Secreta...