PM Modi to Young IPS Officers: Be Proud of Your Uniform
Published on 4 Sep 2020,

3:44 pm IST

2 minutes read
Highlights
Interacting with the officers who completed their probation, Mr Modi asked them to respect the trust which people place in them.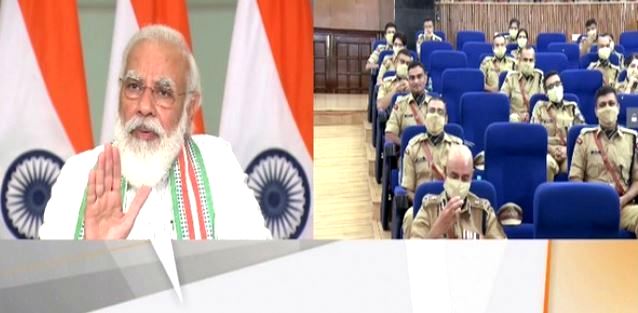 Prime Minister Modi interacting virtually with IPS Probationers
Addressing the Indian Police Service (IPS) probationers today, Prime Minister Mr Narendra Modi asked them to never lose respect for their`khaki' uniform and make the police stations centres of social trust.
The occasion was the `Dikshant ' parade event at Sardar Vallabbhai Patel National Police Academy at Hyderabad, and Mr Modi was interacting virtually with the new officers. As many as 131 IPS probationers, including 28 lady probationers, have completed 42 weeks of basic course phase-1 training at the Academy.
The young IPS listened attentively to the sagacious speech of the Prime Minister. "It is very important,'' said Mr Modi, " that  you should be proud of your uniform, instead of flexing power of your uniform. Never lose the respect for your Khaki uniform.'' He added that because of the good work done by the police during the ongoing coronavirus pandemic, the "human face of khaki'' uniform has been etched in the public memory.
A 2015-batch IPS officer, Mr Sukirti Madhav Mishra, tweeted about his poem `Main Khaki Hun," which was recited at the virtual event by a young officer Mr Aditya:
The Prime Minister had another advice for the IPS probationers: to relive stress, practice Yoga and Pranayam. This way, he said, "you will never feel stressed.''
Mr Modi said that earlier, he would regularly meet the young IPS officers once they come out of the Academy, but because of the Covid 19 situation could not do so now. "But surely, I am going to meet you all sometimes during my tenure,'' he promised.
Mr Modi also emphasized the importance of keeping young men of Kashmir away from the path of terrorism. "And in this respect, the women IPS officer can play a big role, by persuading these youth not to do so,'' he said.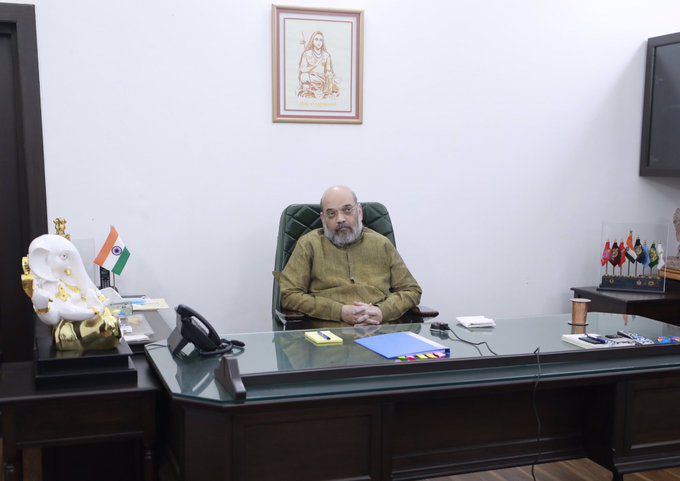 Union Home Minister Amit Shah said that the Prime Minister's inspiring speech would surely boost the morale of the young IPS officers. "It will guide them on how to strengthen the police-public relations,'' he added.