IAS Reacted On A Funny Matrimonial Ad, Created Massive Reaction Social Media
Published on 6 Oct 2020,

1:37 pm IST

2 minutes read
Highlights
A matrimonial ad went viral on social media, where a 37-year-old man is seeking a bride who is "not addicted to social media." IAS officer Nitin Sangwan also joined the netizens in reacting on this funny ad.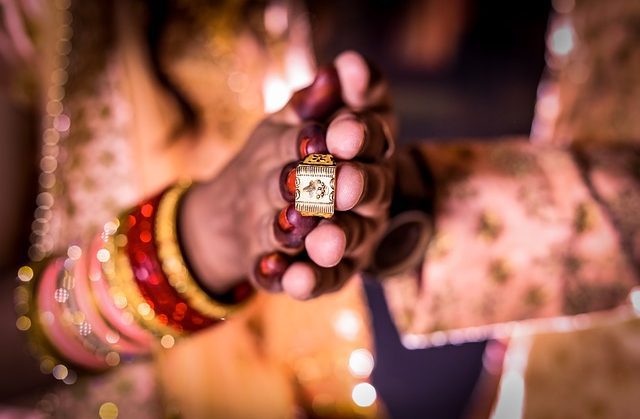 IAS reacts on a funny matrimonial ad (Photo Courtesy: Pixabay.com)
Bureaucrat usually put on a staid and stern demeanor. They also have a funny bone, which seldom slips out. One such moment of Humour in Bureaucracy was when IAS officer Nitin Sangwan took to twitter to share a funny matrimonial ad which went viral on social media.
People may have made a lot of memes on such advertisements but this ad attracted more eyeballs than normal. The ad was published by a 37-year old High Court lawyer from West Bengal. Apart from other things it said "With no demand, groom seeks fair, beautiful, tall and slim bride. Bride must not be addicted in social media."
Nitin Sangwan who is serving as Deputy Municipal Commissioner of Amdavad Municipal Corporation took to twitter to share the upcoming trend in the matchmaking criteria. He did not mock the demand nor did he ridicule it. He simply said, "Prospective brides/grooms please pay attention. Matchmaking criteria are changing".
The tweet easily caught the eyes of netizens and opened a barrage of funny reactions. Some were shocked and some reacted humorously saying it is near to impossible to find such a bride these days.
Nitin Sangwan's tweeted this funny matrimonial ad on October 3 and in a matter of seven day, it has received 1,000 likes and 100 retweets.
PREVIOUS STORY

Two IPS officer under training has been given p...

NEXT STORY

3 IAS Transferred In HP, R D Dhiman Made Additi...