Now This is a Super-Human Journey
Published on 24 Jan 2021,

11:13 am IST

3 minutes read
Highlights
Recently recognised by the Guinness Book of World Records for winning `Ironman Triathlon', one of the toughest athletic competitions on the planet, IPS officer Krishna Prakash has done India proud. He is the first civil servant to cross this Rubicon, but there is much more to the officer. A report by Harnoor.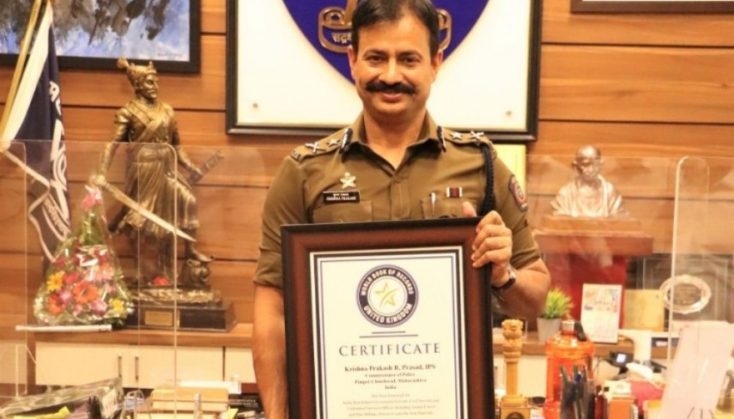 `Ironman' Krishna Prakash
Dashing, debonair and extremely humble, the 1988-batch IPS officer of Maharashtra cadre, Mr Krishna Prakash has become the first Indian civil servant to complete the Ironman Triathlon. For this unique feat, he has been conferred with the acclaimed title of `Ironman', besides of course making it to the Guinness Book of World Records!
THE COVETED VICTORY
For those who may not know much about it, performing and winning in the Ironman Triathlon is no less than a Herculean task. The participants have to showcase resilience, determination and immense athleticism in this worldly renowned one-day competition. The candidates have to complete three arduous activities within 16 or 17 hours: a 42.2-kilometre run, a 3.8-kilometre swim and a 180.2-kilometre bicycle ride. Undoubtedly, by completing the competition and making it to the World Book of Records, officer Krishna Prakash has proved his mettle.
Other than this distinguished civil service officer, actor Milind Soman, former national champion Kaustubh Radhkar and a handful of other Indians have completed the triathlon. It should be noted that to this day, no other governmental official, including the Armed Forces and the Para Military forces, has achieved this amazing feat.
At present the police commissioner of Pimpri-Chinchwad, he completed the Ironman Triathlon held in France in 2017.
FITNESS FIRST
To say that Krishna Prakash is a fitness fanatic would be a gross understatement. Just one example: cycling from Mumbai to Pune is something he does as a warm up exercise. Even otherwise, he can be spotted pacing on the roads of Maharashtra.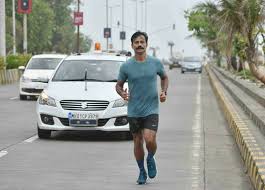 Triathlon isn't the only competition where Mr Prakash has demonstrated his athletic prowess. He happens to be the first Indian to complete the Race Across West (RAW) cycle race. However, athletic success didn't come easy for him. This phenomenal success is the fruit of his relentless hard work and zeal. To achieve these goals, officer Prakash used to practice around Manas lake in Pune.
FROM JHARKHAND TO MAHARASHTRA
Mr Prakash hails from Hazaribagh, Jharkhand. In 2012, he started working Maharashtra after being posted there as the Additional Commissioner of South Region. Prior to his transfer in Pimpri-Chinchwad, he held the position of Maharashtra State Special Inspector General of Police (administration) in the state police headquarters in Mumbai. Throughout the course of his illustrious career, Mr Prakash has worked with many police establishments. To illustrate, his successful efforts in handling the communal riots that took place in Miraj, Sangli in 2009 are particularly noteworthy.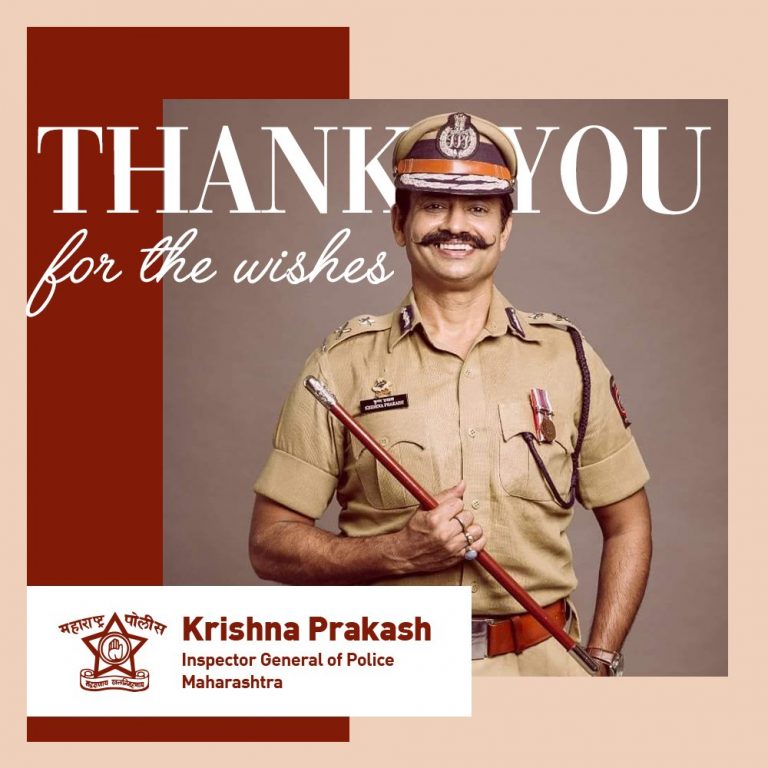 Mr Prakash also played an important role in suppressing the surge of Coronavirus cases in Pimpri-Chinchwad.
Few days ago, when Mr Prakash tweeted that he had made it to the Guinness Book of World Records, congratulations started pouring in from all quarters. Undoubtedly, his immense dedication at both personal and professional level has created a bench-mark which many people would like to reach up to.
And yes, police officer Krishna Prakash likes to wear several caps. Here is his recent appearance in a fashion show, right there on the ramp:
Interesting officer Mr Prakash, he is certainly a role model for many young people of the country.