Reaching Out to the Tribes, With a Big Heart
Published on 26 Feb 2021,

8:56 am IST

4 minutes read
Highlights
IPS officer, N Uday Reddy is providing eye treatments to elderly villagers of Jamda village in Telangana through his own pocket. Not just this, he is also providing youth with several employment opportunities in a bid to promote community friendly policing.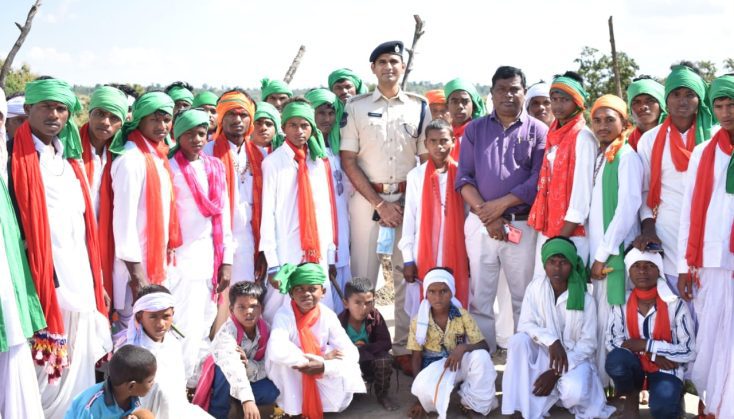 DSP, N Uday Reddy with the villagers
The villagers of Jamda village in Telangana received a pleasant surprise when, under community-friendly policing, IPS officer of 2017-batch, Mr. N Uday Reddy visited the place on a routine field trip, and went back with a promise to look after the elderly's medical needs. Being the strong-willed person he is, Mr. Reddy stood up to his words and brought light into the lives of hundreds of people.
In an exclusive conversation with Indian Masterminds, he talked about his work for the tribals in the region.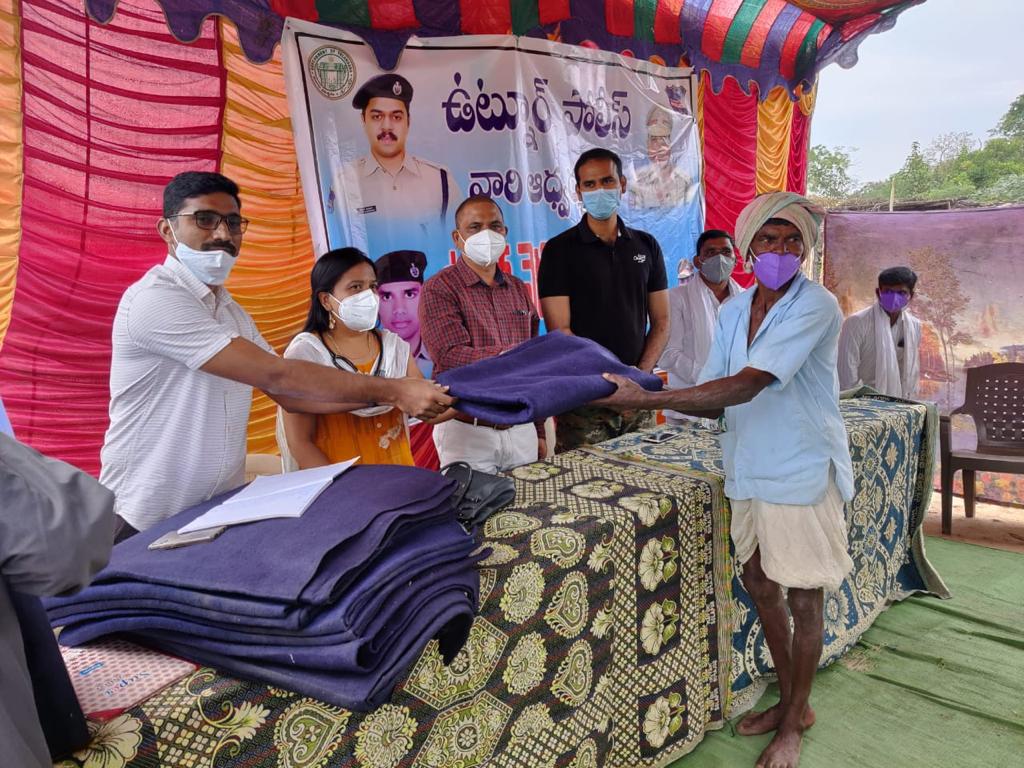 EYE TREATMENT FOR THE NEEDY
Posted as the DSP of Utnoor in Adilabad district, Telangana, Mr. Reddy was visiting the remote hamlets of the region. He was invited there by the tribal head of Jamda village on Diwali, where the leader requested him to provide assistance to villagers who had eye ailments that needed immediate medical assistance.
The officer arranged for eye camps for the villagers, where people with eye ailments were screened and registered. They were checked by doctors and were provided assistance to their degree of problem.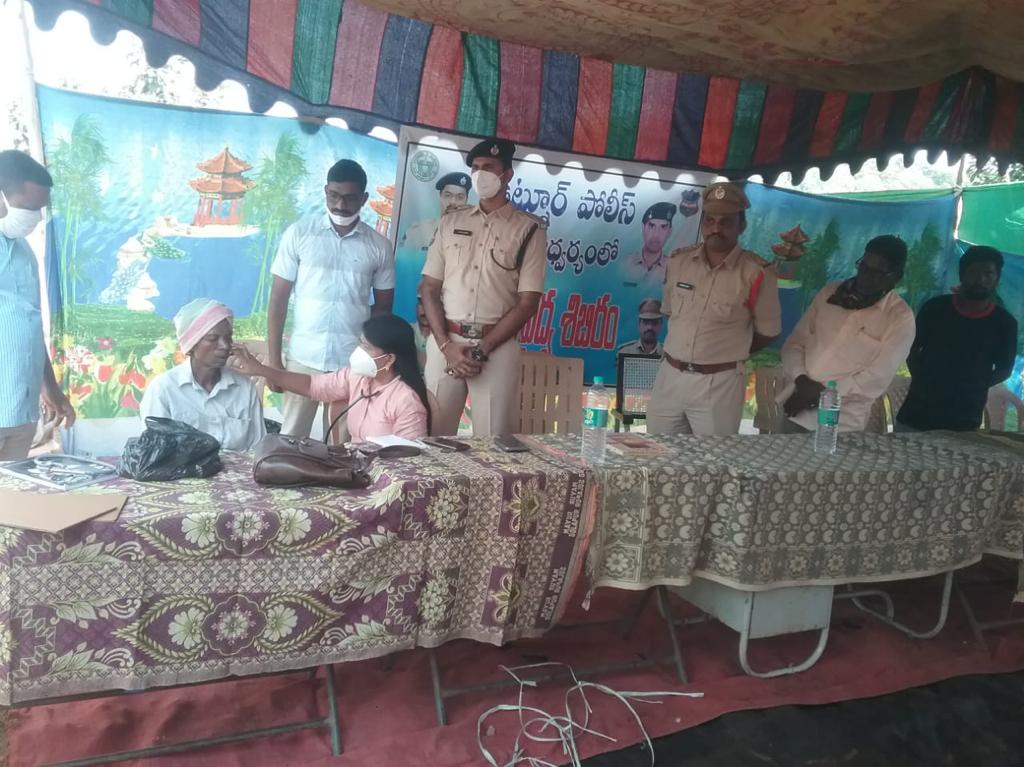 "The doctors who came to screen these people in the camp were conducting Covid tests as well, as it was necessary, before going for any kind of treatment or surgery. These tribal people are poor and don't have the money required to undergo such treatments and I didn't wish the doctors to suffer any loss, too. Therefore, I decided to pay for all the villager's treatment and surgeries from my own pocket" Mr. Reddy told Indian Masterminds.
He bears the expenses of the villagers' screening, testing, surgeries, medicines, eyewear, etc. entirely on his own. So far, 315 people have been screened; out of which 89 have gone through surgery and the remaining have received spectacles or medicines.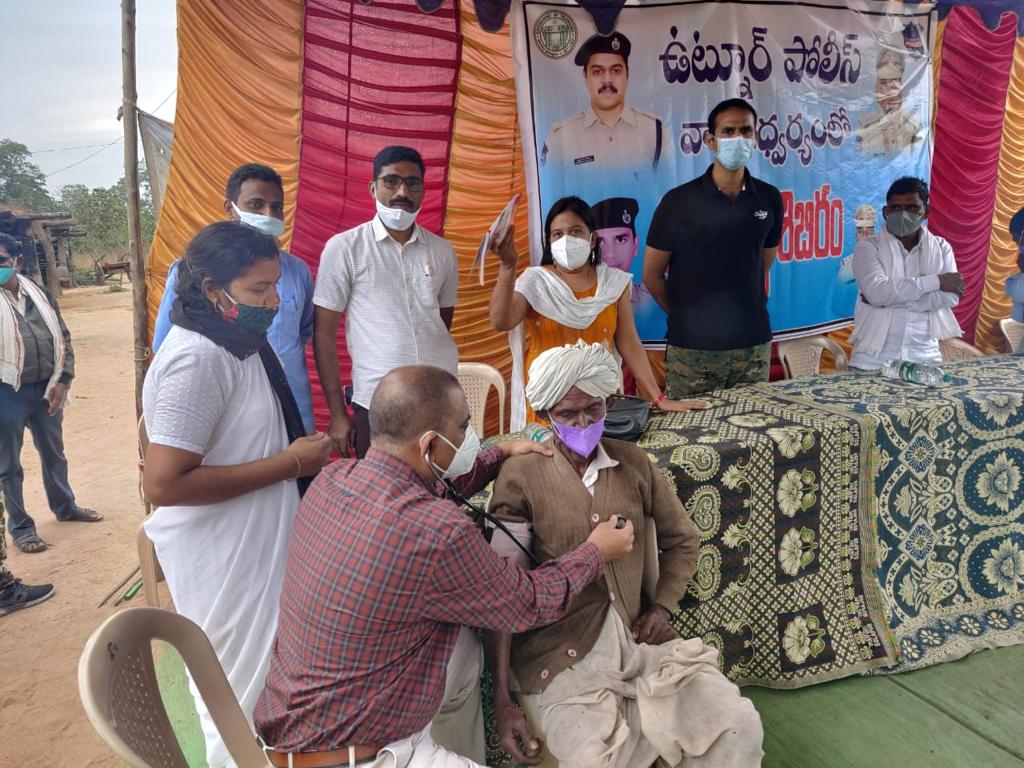 GENERATING EMPLOYMENT
Mr. Reddy launched an initiative under which various 'job melas' were organized, with the express aim of providing jobs to the tribal youth. So far, about 250 youngsters have received jobs and are earning their livelihood.
"Two weeks back, we had Apollo group job mela wherein 25 people were recruited, including 13 women," he said.
Mr Reddy is now joining hands with E-Commerce companies such as Amazon, Flipkart and Big Basket, etc. who are ramping their operations in Hyderabad. The idea is to have the young people of the region recruited in these companies on fixed salaries.
Moreover, he is encouraging youngsters to get trained in baking so that 6 months down the line, when they have acquired apt experience, they are able to open their own bakeries and earn from them. "Even though they are educated, they are unemployed because they are not skilled to get into the job market; therefore, I'm trying to give them a little head start," explained Mr. Reddy.
POLICE YOUTH CLUB
To uplift the youth, Mr. Reddy formed `Police Youth Clubs', which have become a big success in the sub-division. In total, 200+ youth clubs are formed in all gram panchayats. These clubs consist of 3,800 youngsters who are directly connected to him through whatsapp groups and are linked to local SHOs.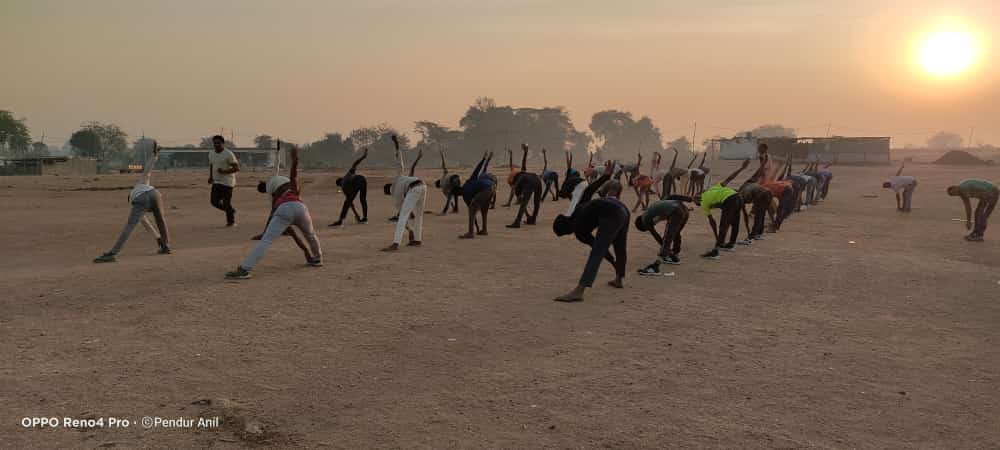 "We provide them with free army training for the army recruitment rally. We are preparing around 40 people from one police station and likewise, planning to train 100 youth to get into the army. We are extending our support by providing them with arithmetic practices, physical training – long jumps, short jumps, high jumps, etc. Our own trainers train them, and in this way, we are helping them to get into government jobs" stated Mr. Reddy.
HELPING THROUGH THE RAINS
The district receives a lot of rainfall, sometimes even bringing destruction to life and property. During such times, Mr. Reddy goes on to identify the villages that get cut-off due to the heavy rains.
"During such a crisis, we are able to provide the villagers with ration and essential commodities that might help them get through the calamity. We have been able to support 20-25 villages, during rains."
Mr. Reddy aims to touch each and every village and hamlet and provide assistance to at least one person in every region. This will also support his ideology of community friendly policing as people would trust the police more.