The Long and Dangerous Road to their Homes
Published on 21 Jan 2021,

10:56 am IST

5 minutes read
Highlights
When 60,000 frightened students getting coaching in Kota and their parents from other states were pleading to be reunited with each other, at the peak of the lockdown, IAS officer Om Kasera, posted as the District Magistrate there, went out of his way to send the teenagers home.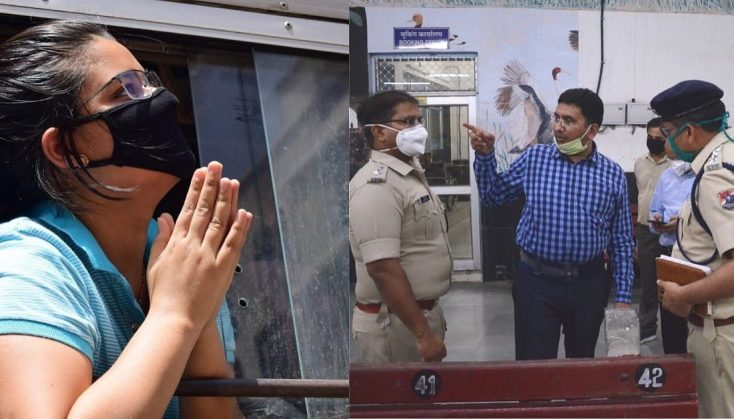 IAS officer Om Kasera went out of his way to send students back to their homes, safely
The commencement of lockdown in India was so sudden that thousands of people were unexpectedly stranded in the locations they were residing in. We have come across numerous cases of the plight of migrant workers, but no one knew or seemed to care much about the plight of teenage students left stranded without food or facilities, except one person- Mr. Om Kasera, the District Magistrate of Kota. As is well known to many, Kota in Rajasthan is the coaching hub of the country.
In an exclusive conversation with Indian Masterminds, the 2012 batch Rajasthan cadre officer Mr Kasera explained the entire evacuation process and how he was able to send 60,000 students back to their homes.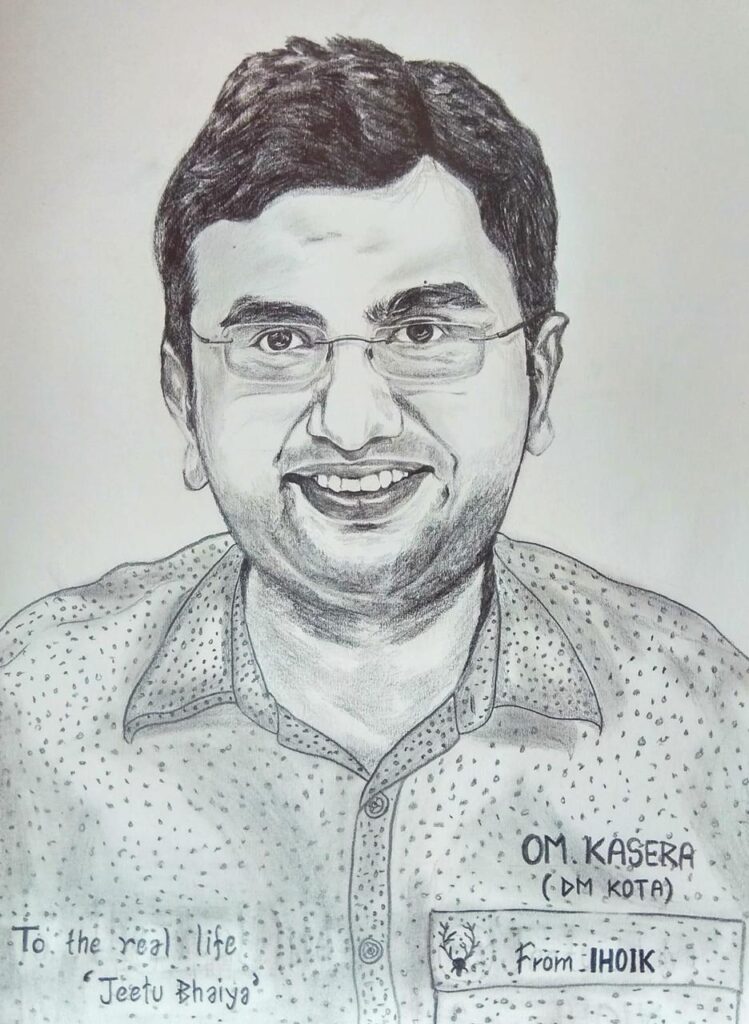 CONCERNED SINCE THE BEGINNING
Numerous young teenagers starting from the age of 14 years stay in Kota to get coached for examinations like JEE and NEET. Children of this particular age are extremely vulnerable and emotional, which is why the phrase 'Kota Kills' exist as some students are not able to bear little failures that come their way and consider suicide a better option.
In such a situation, when the country went under lockdown, Mr. Kasera got extremely worried about the well-being of these youngsters living away from their families.
"Initially, we weren't aware of how many students are stranded as they all lived in different accommodations, including private ones. Later on, we came to know that around 60,000 students were stuck here" he stated.
"TAKE ME HOME"
As soon as the lockdown was announced, Mr. Kasera started receiving request calls from the students and their parents to allow their child to come home without delay. Their worry, bordering on panic, was understandable.
The first thing that came to Mr. Kasera's mind was to arrange food to feed all the students, as all eatery around the coaching centers were closed. He launched a helpline where students could call and ask for food. He ensured that no one slept hungrily. He visited a large number of students personally, and each one of them had just one request: I want to go home.
"It was difficult to manage everything as I was bombarded with calls and tweets from parents and their children. All of them were scared. I decided to appoint one psychological counselor for every 50-100 students, who would look after their mental health so that the student would not take a wrong step" Mr. Kasera told Indian Masterminds.
LOCKDOWN 2.0
The situation worsened when lockdown 2.0 was announced. Parents and students became hysterical to reunite with each other. Mr. Kasera was scared that the students might take an extreme step out of sheer anguish. This was when he frantically started dialing up important people up in the hierarchy, hoping for a timely solution.
Rajasthan Chief Minister Mr. Ashok Gehlot understood the situation and even mentioned it to the Prime Minister, Mr. Narendra Modi. The CM even talked to the government of different states to take the students in.
"The government of Uttar Pradesh agreed to take in the students first and sent 200 busses for transportation, and we also arranged a few busses from here. We ensured that the students were wearing masks and gave them food packages for the journey and thus, the first batch of students was sent successfully" said Mr. Kasera.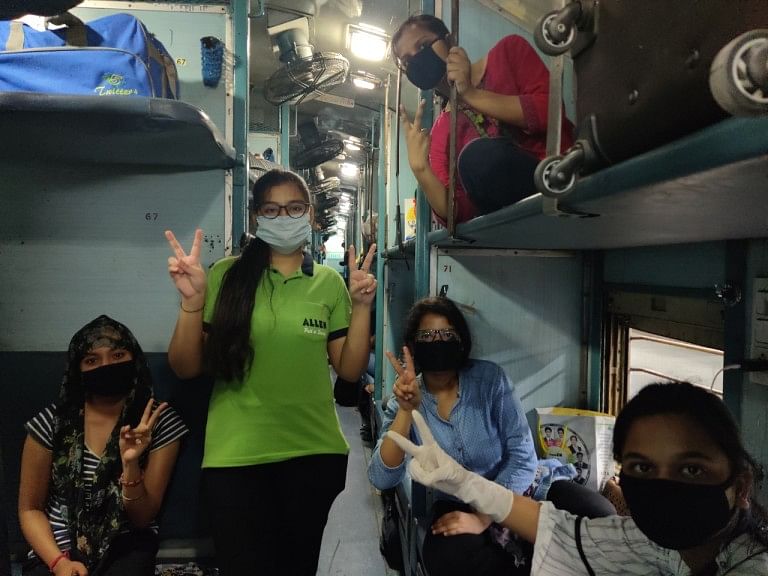 THE LONG ROAD HOME
Mr. Kasera recorded counseling videos for the students and made them fill out online forms so that he knows the location of the place where the students were going. Now that he knew the exact number of students going to different states, he planned out the number of busses needed, and also mapped out the routes.
For students living far away, Mr. Kasera arranged for trains to take them home. "The first train that ran during peak lockdown was from Kota and we started sending students to states like Bihar. We delivered IRCTC messages to every student's phone, gave them food packages, ensured their safety, and set them off" he held.
In some cases, students were sent to far off places like Port Blair in Andaman and Nicobar islands using charter planes. The mission was so successful that not even a single student was injured, misplaced, or infected from Covid-19 even after one month of reaching home!
"Using more than 20 trains and 1500 busses, we finally sent 60,000 students back to their families with the support of the governments and their administration!" Mr. Kasera gleamed with joy.
GARNORED WITH HEARTFELT GRATITUDE
Reaching their home meant a lot to students and they showcased their gratitude by thanking Mr. Kasera using social media, letters, drawings, and notes.
They even ran an entire Twitter campaign with the hash-tag #ThankYouDMKota and for a good period of time, Mr. Kasera was trending on Twitter!
"It was so unexpected! Even today, I receive messages from the students thanking me. These gestures really touch my heart and give me a sense of satisfaction that I could do something for them. I could understand their situation and did my best to solve it" he told Indian Masterminds.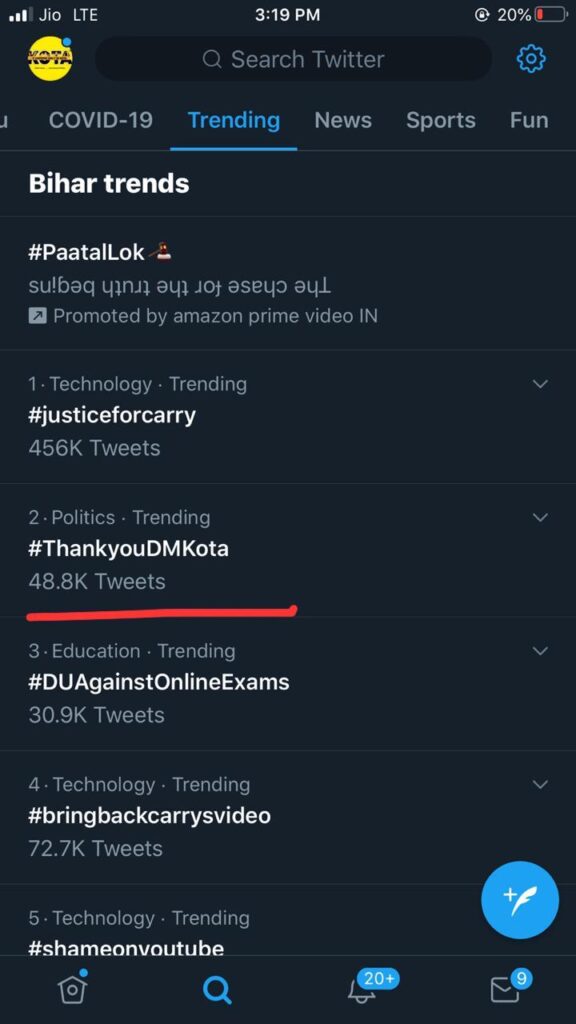 These students, it goes without saying, will remember Mr. Om Kasera for long.
PREVIOUS STORY

West Bengal govt appointed 2 IAS officers as po...

NEXT STORY

Bihar govt shifted one IAS, several IPS officers