A Messiah for The Tribals
Published on 10 Jan 2021,

5:50 pm IST

5 minutes read
Highlights
IAS officer Nagendra Prasad Singh is a man with a different kind of mission. His specialization is to chasten the members of so-called "criminally active" tribes and push them to the path of development and respectful employment.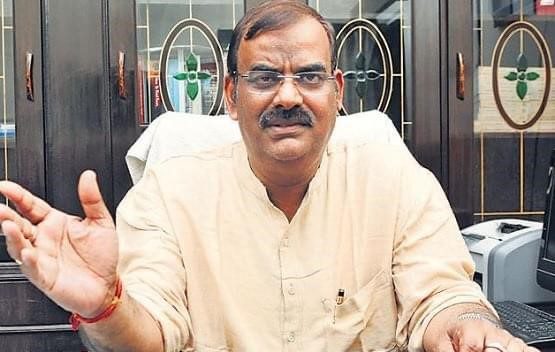 IAS officer Nagendra Pratap Singh
Even in the 21 st century, and despite India's march of progress, tribal communities in various regions still face neglect, hardships, and disconnect with the main-stream. Battling against this blatant discrimination is the IAS officer of the 2004-batch, Uttar Pradesh cadre, Mr. Nagendra Prasad Singh. Wherever Mr. Singh is posted, and in whatever position, his first course of action is to ensure the development of tribal people.
In an exclusive conversation with Indian Masterminds, Mr Singh talked about how he made their lives better.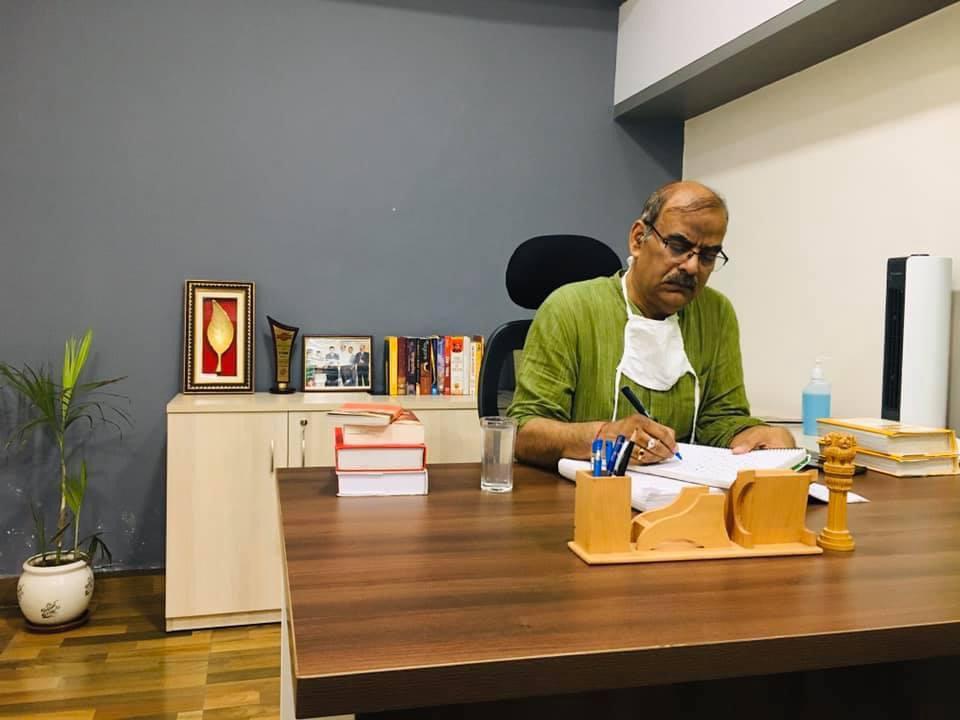 WORKING FOR KOL TRIBE IN MIRZAPUR
Many people from the Kol tribes started veering towards naxalism, as it extended its wings in the Sonbhadra-Mirzapur belt of UP during the end of 20 th century. Posted as the Additional Commissioner there 2011-2013, Mr. Singh decided to focus on the youth of the tribe.
"I realized that if I motivate them regarding their education, employment, and career, then it will be easier to mainstream the community and prevent their brains from getting poisoned," Mr. Singh told Indian Masterminds.
He counseled them and utilized his own property to establish ITI where these motivated youths could stay and study. "We involved 168 students and got them trained for jobs like fitters and electricians, and pretty soon they started getting jobs in the National Capital Region (NCR). Gradually, the students started increasing in number and soon when they understood that education can literally change their lives and enable them to earn livelihood. Slowly, the naxal- atmosphere in the area started evaporating" pointed out Mr. Singh.
Chairman of Maruti Industries, Mr. R C Bhargava came to know about this initiative. He gave a proposal to to Mr. Singh, under which India's biggest car manufacturing company opened doors of employment for these students, giving jobs to every student studying in ITI. He even opened hostels for students who had to come from far away.
A few youth were concerned that if they would spend their time studying, they won't get any time to earn money. To help them, Mr. Singh shifted their class timings, so they could finish their MNREGA work in daytime and come to class by evening. He gave them government scholarships and took absolutely no tuition fee from them.
RURAL LIVELIHOOD MISSION FOR WOMEN
Mr. Singh was appointed as the Commissioner of Rural Development in 2018. This time, he contributed his services to the neglected women of the rural society. He implemented the government scheme for Rural Livelihood Mission for women. He formed multiple groups of women and organized product training for them through which these women even entered into marketing.
"I thought if I could reinforce government schemes, women of the Kol tribe could benefit from it. Approximately 500 groups were formed from 5000-6000 women and gradually they are receiving social awareness, health awareness, education awareness and collective economic activity awareness" he told Indian Masterminds.
WORKING FOR BAWARIYA TRIBE
Later, when Mr. Singh took over as the District Magistrate in Shamli (Western Uttar Pradesh), he came across the notorious Bawariya tribe, often referred to as one of India's most infamous "criminal tribes". In fact, this designation was given to the tribes by the Britishers, who even enacted a law pronouncing Bawariyas and a rash of other tribes throughout India as criminal tribes. Although this law was struck down soon after the Independence, the reputation of those bygone days still remains stuck with the Bawariyas.
Even now, whenever a crime takes place in an area where Bawariyas reside, the first needle of suspicion- even of the local police- fall on their members.
Recalled Mr Singh: "About 18000 Bawariyas were residing across 12 districts in permanent and semi-permanent settlements in Shamli. I have a passion for mainstreaming the so-called criminal tribes and people like them, and bringing them onto the right path. This naturally sparked my interest in them."
He visited their village and encouraged them to study by admitting all the youngsters in no-fee tribal schools. Furthermore, he came to know that women of the village were involved in producing illicit liquor. He talked them out of it, the result of which was that the women themselves broke their kilns.
Mr Singh admitted around 25 Bawariya youngsters into ITI and Polytechnic colleges from his own money so they could receive education and fend for themselves. He arranged money for the girls of the community and admitted them into institutions. The girls have also taken a keen interest in studying and some of them are on their way to prepare for civil services
"They can do wonders in reconstructing the community, their families, and even the entire nation," says Mr Singh
THE COMMUNITY TODAY
Today, the youth and people of Bawariya tribe are doing great. A number of them have received jobs in respectable workplaces.
"The tribe that was once infamous for its criminal mindset has started feeling ashamed of their deeds now. It's on the path to progress,'' says Mr Singh.
Thanks to Mr Singh, 400 groups of women have entered the stitching business where they receive raw material from Panipat and market their finished products through workshops and sets. Others have their own beauty parlors, poultry farms, boutique stores, stone jewelry stores, etc.
Mr. Singh has also formed a group of 60 girls, who whose task it is to go door-to-door and convince the males of their community, including their own family members, to leave their criminal activities and start life afresh. This too is having a desired result among the people who, till quite recently, did not think much about their regular brushes with the law.
PREVIOUS STORY

Give vigilance clearance for IAS, IPS and IFoS ...

NEXT STORY

Maharashtra govt to pay salaries to 5 IAS offic...