Real-Life Crime Diaries of an IPS officer- Now being Filmed by a top Bollywood Director
Published on 12 Jan 2021,

1:49 pm IST

6 minutes read
Highlights
Recently published `Bihar Diaries' is a gripping account of IPS officer Amit Lodha's battle against criminals in Bihar. Now it's being made into a movie by the noted film director Neeraj Pandey.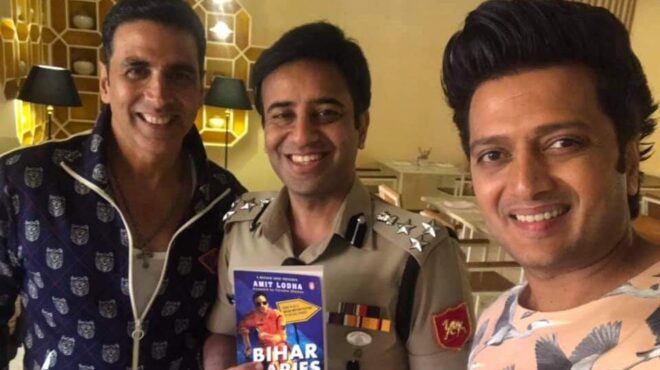 IPS Amit Lodha (C) with Akshay Kumar (L) and Riteish Deshmukh (R)
Move over `Gangs of Wassaypur', and make way for `Bihar Diaries'. The former was a fabulous but essentially fictional account of the criminals calling the shots in and around the vast coal belts of Dhanbad. On the other hand, `Bihar Diaries'- penned by IPS officer Mr Amit Lodha, who was asked by the Bihar Government to to square up the criminals in the state- is based on facts.
`Bihar Diaries' is also being made into a Hindi film. And it's being directed by the modern-day sensation Neeraj Pandey, whose claim to fame rests solidly in such blockbusters as Special 26, A Wednesday!, Baby and the web series Special OPS.
One can say that in a way, `Bihar Diaries' is a memoir of IPS officer Mr Lodha. In fact, if Bihar is almost crime-free now, a large credit goes to police officers who worked relentlessly to make this happen. Mr. Amit Lodha, who served in the state during the height of its crime wave in 2005, is one such person.
THE DEADLY CHASE
Speaking with Indian Masterminds, Mr Lodha recalled that it was in the Sheikhpura district of Bihar that his real-life adventures started. At the time of his posting there, this district was witnessing rampant crimes. A dreaded gangster had killed 15 people in two nights. He had been accused of killing 40 people, including a sitting MP, a sitting MLA, and a BDO, among many others. After seeing the situation, the newly-elected Nitish Kumar govt appointed Mr. Lodha as Superintendent of Police (SP), Sheikhpura, a sleepy mofussil town in the state.
It took almost three months for Mr. Lodha to arrest this notorious criminal, who had been on the run for the past five years.. Mr. Lodha used many techniques, including his knowledge of information technology, which he acquired at IIT-Delhi, to arrest the criminal.
Mr. Lodha penned down a book–'Bihar Diaries'– in 2018 on his experiences in Sheikhpura. Talking with Indian Masterminds, Mr. Lodha, who has returned to Bihar after completing Central Deputation as IG of BSF in Rajasthan, disclosed that a movie or web series would be released on the book this year, and it would be directed by filmmaker Neeraj Pandey. He did not disclose much about the release date or anything related to the movie. A Hindi version of the book `Bihar Diaries' was also launched by him on 10th January 2021.
It should be noted that in his book Mr. Lodha does not reveal the real identity of the notorious criminal who lorded over Sheikhpura. The reason for hiding his real name, says the IPS officer is that, "he is very dangerous and he has already made two attempts on my family. So I thought if not for myself, then for my family's safety, I must avoid giving his true name in the book," he added.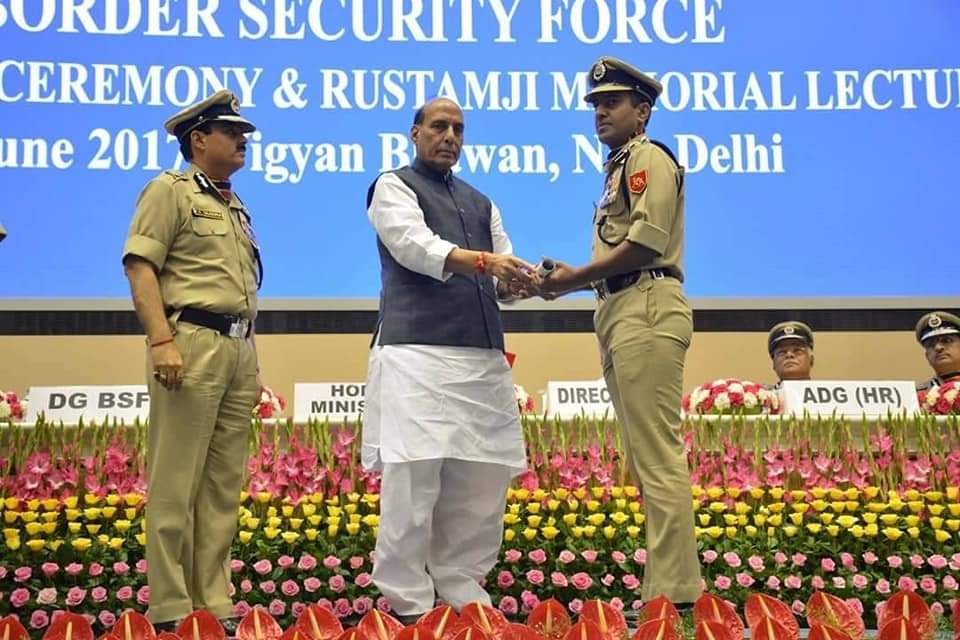 Mr. Lodha, who is holding the rank of Inspector General (IG) in Bihar, has been awarded the prestigious Police Medal for Gallantry and the Internal Security Medal for his work.
IN IIT-DELHI
Talking about his early education, Mr. Lodha says "I have been a meritorious student, cracked the IIT exam in the first attempt and got admission to the Top-notch IIT college, that is IIT-Delhi. But the memory of that institute is not particularly so good for me. After getting admission, I realized that I had made a mistake. I simply was not cut out for engineering!''
At IIT-Delhi, Mr. Lodha found himself engulfed in self-doubts. "I felt that everyone was better than me in IIT-Delhi, brilliant even. And I was no match. The result was that I failed in the simplest of tasks and exams," he added.
But one incident during those days changed his way of thinking. He was playing squash with his friends in IIT college. One of his friends mocked him and said Squash was not for him. The student Amit Lodha took it as a challenge and started practicing squash at 1 am, when the court was free. After practicing for three months, he beat the same person in the game!
THE UPSC JOURNEY
While in IIT-Delhi, Mr. Lodha started preparing for the UPSC. Once again, his friends tried to put him down. And once again, he proved them wrong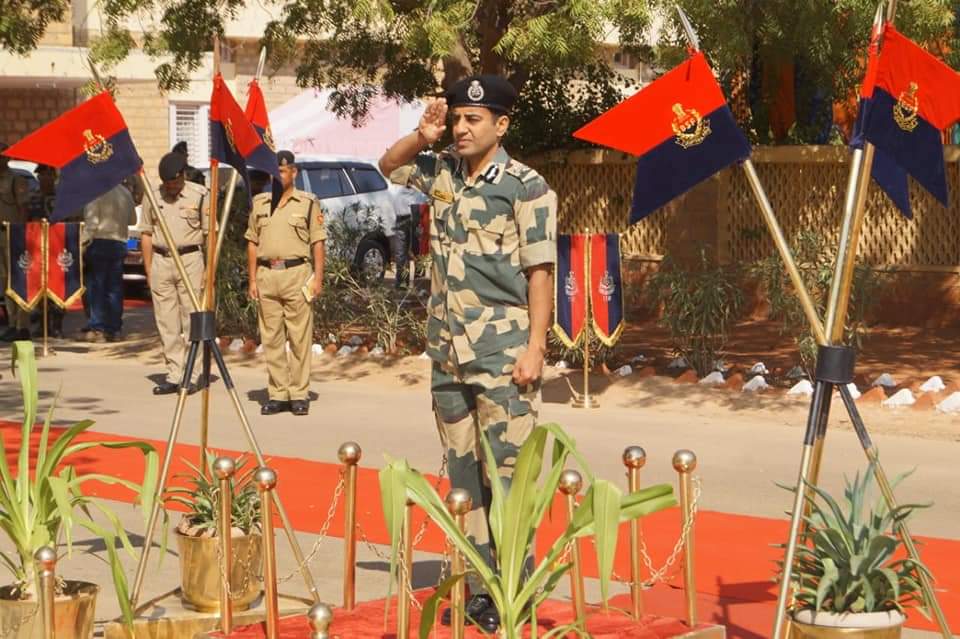 Talking about his UPSC preparation, Mr. Lodha said "I built a strict schedule and followed it systematically. I did not sleep at 4 am or get up at 1 pm, as I did during my college exams after getting an E grade in math at IIT, I dreaded the subject, but I was among the toppers in it during UPSC."
He cracked the UPSC exam in 1998 with an All India Rank of 118.
A PUBLIC FRIENDLY OFFICER
Mr. Lodha has always been a public-friendly police officer. When mobile phones were still uncommon in the late 90s and early 2000s, he made sure that people could call him directly on the landline.
He launched SAMBHAV, an organization under the aegis of the Nalanda district police to tap the power of the youth towards community development. The organization successfully engaged young people in tackling important social issues.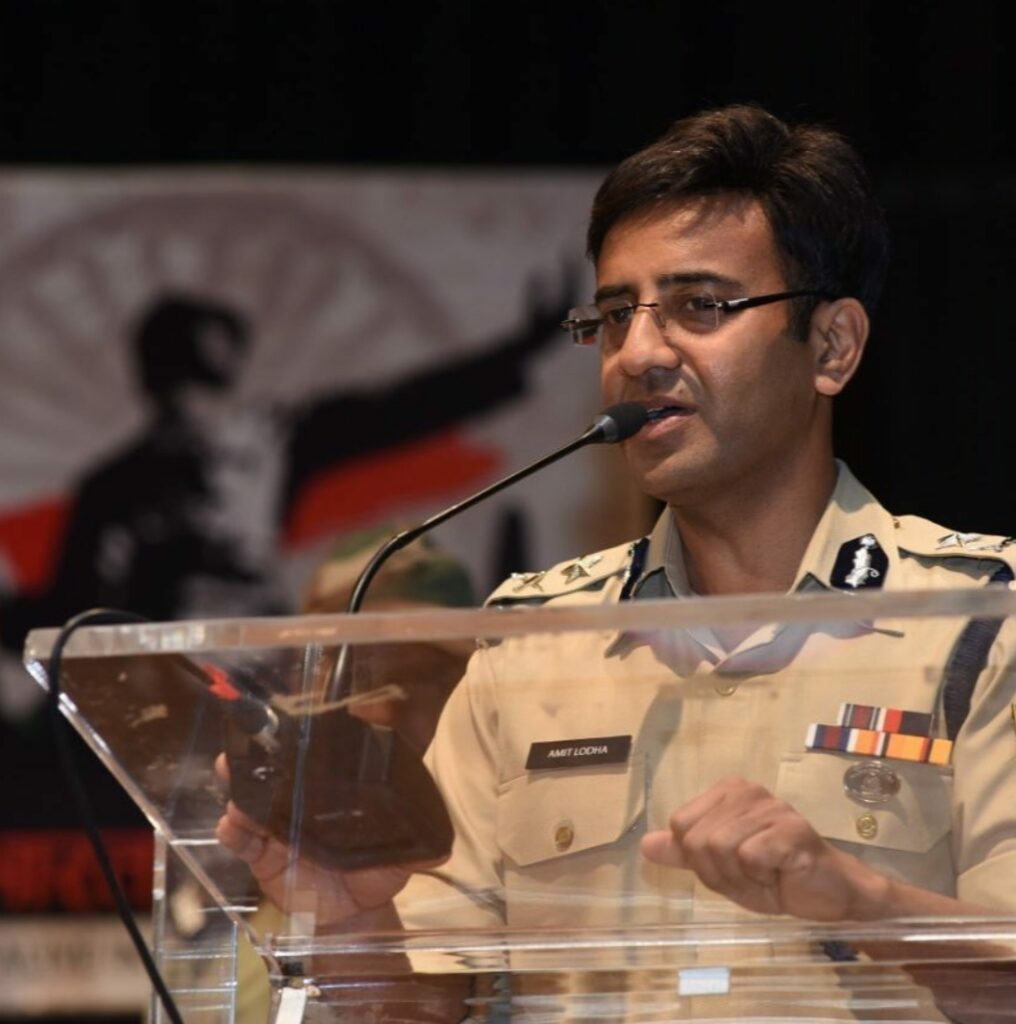 In association with his friend and Bollywood actor Akshay Kumar, alongside the Home Ministry, Mr Lodha played a key role in launching bharatkeveer.gov.in. This web portal has pictures and details of martyred jawans from the Central Armed Paramilitary Force, to enable general people to make contributions in support of their families.
Speaking about his tenure in Bihar, Mr. Lodha said that had spent productive time in the state. "I have got many awards. There was a crunch of resources there in Bihar earlier, but the subordinates were quite helpful,'' he held.
TO UPSC ASPIRANTS
Mr Lodha advises the UPSC aspirants to have a strong belief in themselves. This is a tough task, he says while adding a caviat: please do not enter the service with thoughts of "lal batti '' or associated benefits. To serve the people should be the first and the last intent.
We will soon be reviewing `Bihar Diaries' for our readers. And of course, also keep a tab on its "film journey''.
PREVIOUS STORY

District Collector Puducherry Served Water Mixe...

NEXT STORY

UPSC explains how Civil Services exam reserve l...