Conquering the Inner Demons
Published on 4 Feb 2021,

9:55 am IST

5 minutes read
Highlights
IRS officer Vinod Kumar Tripathi developed a software which was used in all the Income Tax departments of India for several years. At one point, though, he was so scared of the computers that he would tremble at the mere sight of one. But then, overcoming one hurdle after another is his specialty.
Vinod Kumar Tripathi is an IRS of 1984 batch
Whether in office or outside of it, Mr Vinod Kumar Tripathi is quite a versatile man. A die-hard learner, his attitude of trying new things have led him to spectacular successes in several fields
A 1982 batch IRS officer, Mr Tripathi is a man of many talents. While he is very successful professionally, he is no less than a 'super achiever' when it comes to other areas of life. From being a fitness freak to a cricket enthusiast, poet, interior designer, town planner and management strategist, Mr. Tripathi has tried his hands in various fields and is quite successful in most of these. Taking up new challenges and setting higher goals every day, makes him different from most of us.
In an exclusive interview with Indian Masterminds, Mr. Tripathi opened up about his journey as an IRS officer, and also talked about his many inspirations.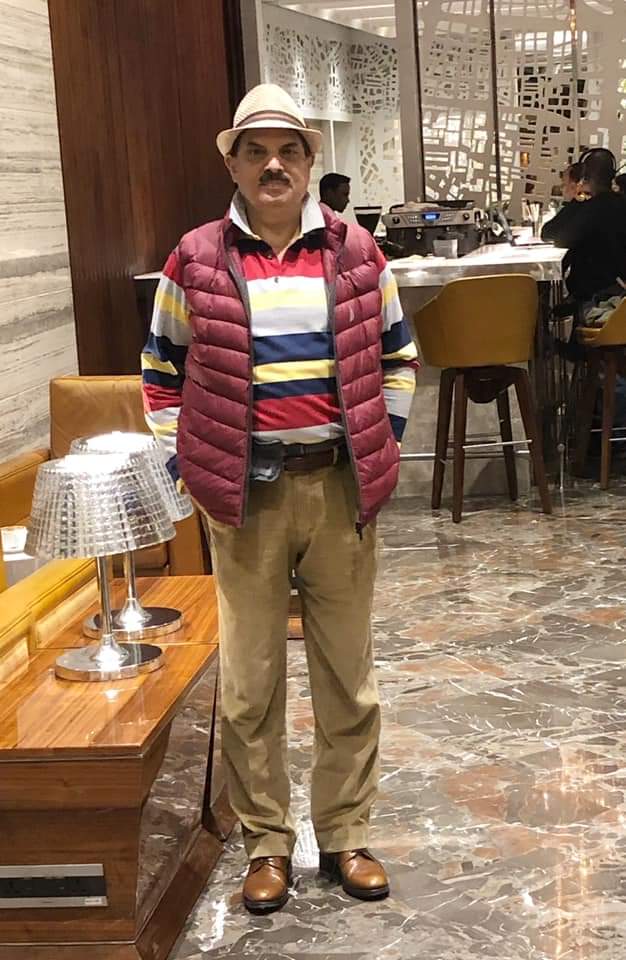 Entered the school first time in class 4
Mr. Tripathi hails from a village in Prayagraj, Uttar Pradesh. He grew up in middle class joint- family set up. His mother was a teacher, but he joined school only in class 4. While remembering his childhood, Mr Tripathi said with a tinge of nostalgia, "I learnt my first alphabets from my mother. Mostly I used to study at home only. Sometimes my mother would take me to her school. I was around 7-8 years when my parents first admitted me to a school and I started my formal education. It was the first challenge I face. Till then I only knew basic English and was struggling with C A T – Cat and D O G – Dog, whereas my classmates were doing question answers sessions."
It was first step in the ladder of success. With his hard work he cleared his 12th and got admission in Allahabad University, from where he graduated in Political Science. There he got 8th rank in the final year. He also completed his masters from there and worked as a lecturer for few years, while at the same time started preparing for UPSC.
It was 1982 that Mr Tripathi cleared UPSC and was selected for Indian Revenue Services. He got his first posting in Mumbai. In the subsequent years, he also served in Kanpur, Chennai and Rajkot.
Developing the Software
In 1996, Mr. Tripathi was posted as Additional Commissioner, Income Tax in Mumbai. This was also the time when computers were introduced in various Government departments. His initial reaction after seeing one was of extreme uneasiness and fear (we are sure many among the last generation, who grew up in pre-Google days, would be in the same boat!). For a while, he would not even come near the machine; using it was out of question.
Talking about his experience back then, Mr Tripathi recalled, "Not only me, but many of us were scared to use computers. But slowly we became familiar with the new technology and started learning it."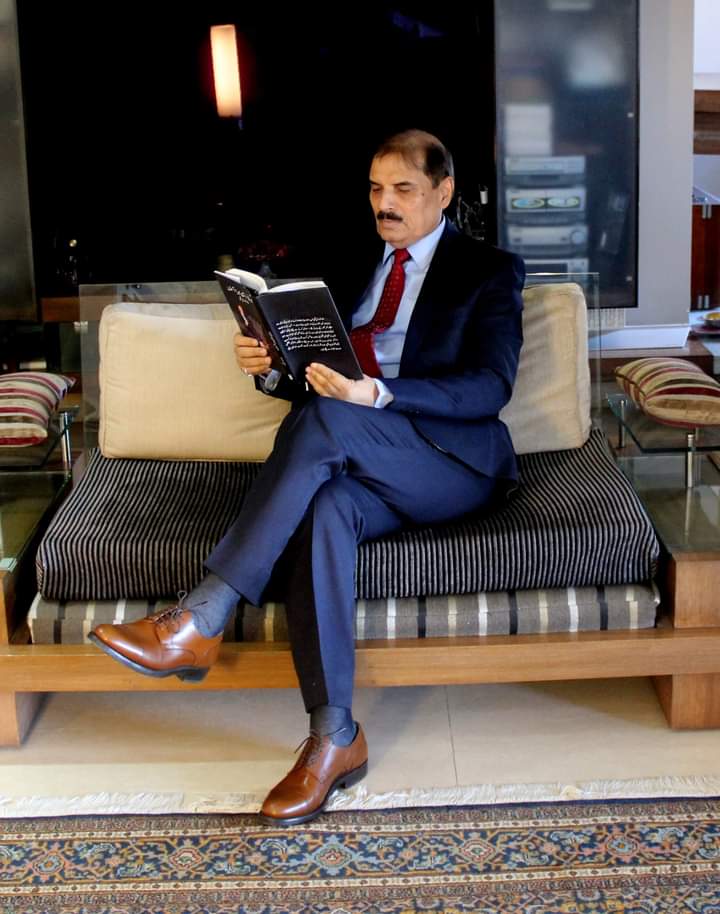 "I used to type with only one finger. But now my speed is fairly good,'' he said and laughed.
While getting adept with computers, Mr Tripathi identified the need of a software which could store every documents and tax details of people and make the work of employees easier. "The department had already asked TATA consultancy services to build one, and spend few crores on it. However, the software was very slow and was only being used in metro cities. I took it as a challenge for myself, and decided to9 make another software. I thought it would just take 15-20 days. But I was wrong. Me and my friends worked for two years to finally make the 'Tax Management Software'. I gave it to the department and it was implemented all over the country. The software was in use for several years. I was also assigned the duty of training the employees throughout the country in using it. This was no less than an award for me".
Other Successes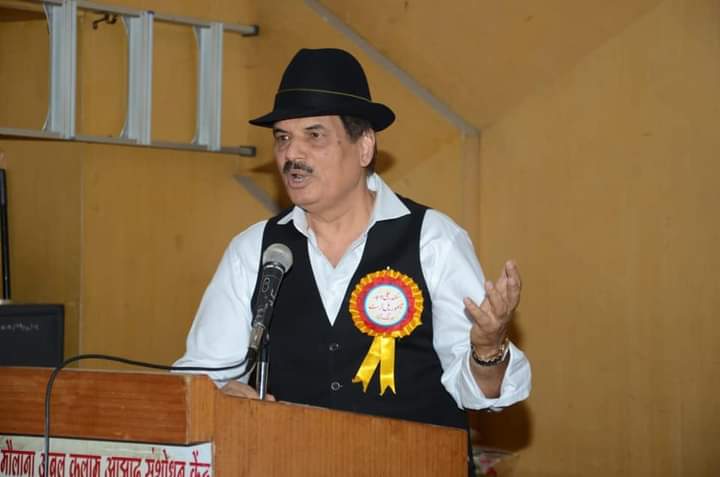 Mr. Tripathi also served as the Managing Director of National Textiles Corporation in Maharashtra and Gujarat. He was instrumental in selling three mills at record prices and changing the course of real estate in the last decade. In the three years of his service as MD NTC (Maharashtra), there were no strike. He also launched an initiative called 'One Hour for Nation' during his tenure there. Under this, each worker and employee of NTC came together for one hour in a month to do various activities like painting the walls or cleaning the machines. Calling it one of his most ambitious project he said , "I wanted this to take up on national level. I was very excited when Prime Minister Narendra Modi launched Swachh Bharat Abhiyaan. I would like to request him to include 'one hour for nation' service under this mission. Nothing will be impossible, If every man in this country only donate one hour in a month".
 Mr. Tripathi also participated in the activities along with other mill workers. But like we said, he is a man of many talents and is seldom shy of trying out new things.
(This the first part of the story on Dr Hari Om. The second part will follow soon.)
PREVIOUS STORY

Using Drone Cameras to Check Illegal Constructions

NEXT STORY

Senior IPS Praveen Sinha appointed CBI interim ...