After Work, This Arunachal Civil Servant Spends Evenings Coaching Aspirants for Free
Published on 29 Sep 2023,

4:00 pm IST

4 minutes read
Highlights
APCS officer Tenzin Yangchen goes the extra mile to support young aspirants in West Kameng district, Arunachal Pradesh.
Her initiative provides free evening classes to help students prepare for competitive examinations.
Ms. Yangchen's dedication to improving the success rate of local students is making a significant impact.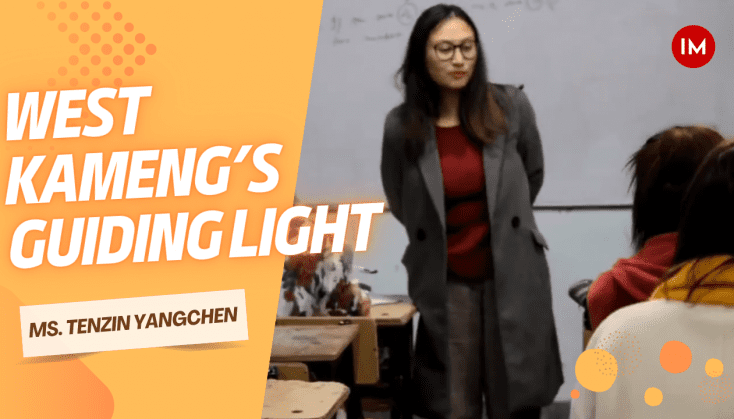 APCS Officer Tenzin Yangchen, currently posted as Circle officer in West Kameng district of Arunachal Pradesh, has been going out of her way to guide and help the young aspirants of her district by providing them with free classes during evening hours that could prove beneficial for them and help them in their journey to giving competitive examinations.
Indian Masterminds spoke with the young officer to know more about her noble initiative.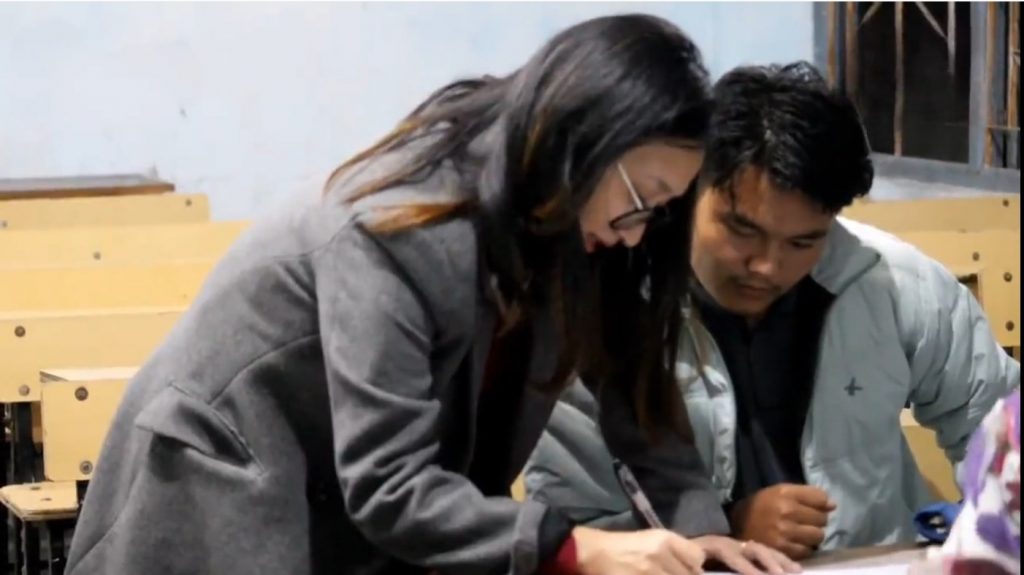 BIRTH OF AN IDEA
In the remote and picturesque region of West Kameng in Arunachal Pradesh, APCS officer Tenzin Yangchen has become a beacon of hope for young aspirants. Over her three years of service in the district, she noticed a disheartening trend – the success rate in competitive exams among local students was alarmingly low. The root cause of this issue, she believed, was the absence of proper coaching and guidance centers.
"While conducting the exams, I noticed that we, as exam functionaries, were putting in a lot of efforts but those efforts weren't bearing any fruits as hardly anyone was clearing the exam from West Kameng or the success rate was quite low," she shared.
That's when Ms. Yangchen decided to come forward and help the aspirants on their journey, as much as she could.
A GUIDING HAND
Most of the aspirants who were graduates from Arts background opted for clerical examinations which were conducted in three sections – Maths, General Knowledge, and General English.
One of the key challenges faced by many aspirants in the district was their struggle with Mathematics, a subject that plays a vital role in various competitive exams. This challenge was particularly pronounced among Arts graduates who often found themselves at a disadvantage due to their limited exposure to Maths. Ms. Yangchen decided to tackle this issue head-on by providing the much-needed assistance.
"I decided that if I could help them in getting comfortable with the subject and provide them with a little assistance on how to go about it and study for the subject, then it could help them in their exams," she shared with Indian Masterminds.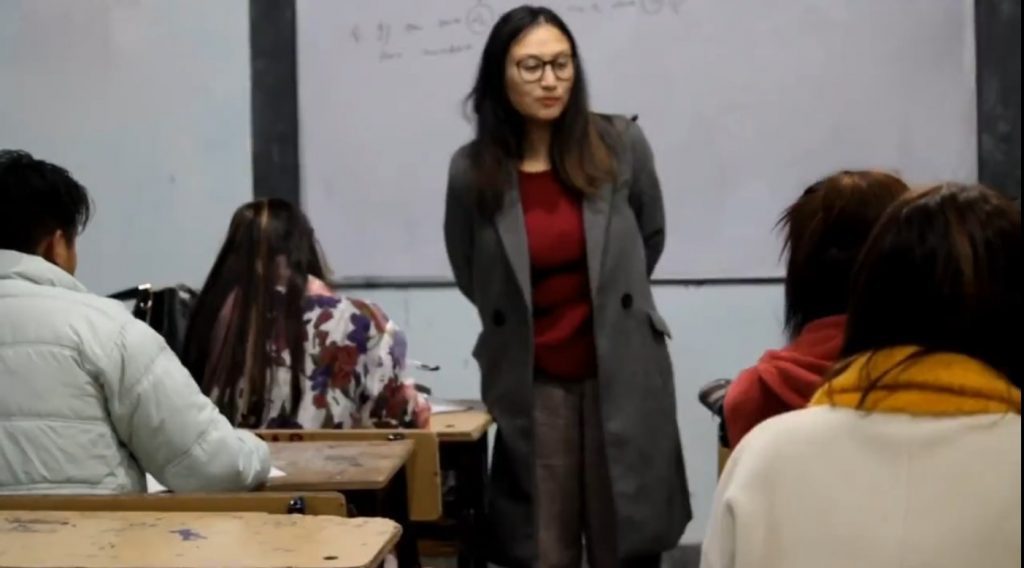 EVENING CLASSES
Recognizing the importance of flexibility, Ms. Yangchen initiated evening classes for the benefit of the aspirants. Her commitment to their success was unwavering. After her demanding day as an APCS officer, she dedicated her evenings, from 6 to 8 pm, to teaching basic and essential Mathematics concepts. Her goal was clear: to equip students with the knowledge and confidence needed to tackle the Maths section of their exams.
"After coming back from my office, I directly went to the center and took their evening classes from 6-8 pm, during which I taught them basic and necessary Maths that is required to successfully clear the Mathematics section of the examination," stated Ms. Yangchen.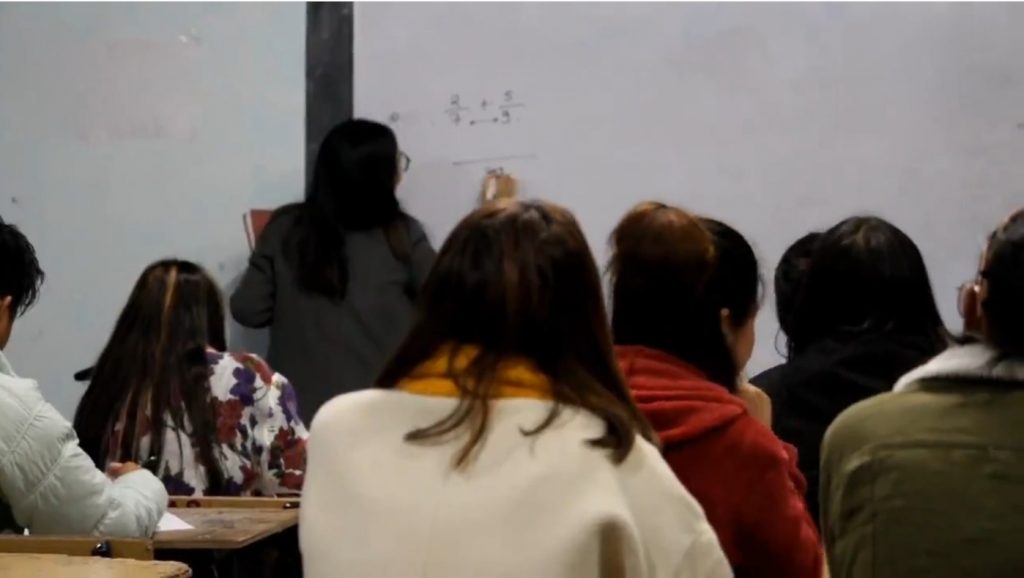 RAISING AWARENESS
The officer's dedication to the cause did not stop at teaching evening classes. As someone deeply involved in the region's development, she had an extensive network of contacts within the educational community. She tapped into this network, collaborating with college professors, staff, administration, and teachers to raise awareness about her coaching initiative.
Through various channels, including social media and WhatsApp groups, she spread the word about her free classes. Her outreach efforts garnered significant attention and encouraged more students to enroll in the program.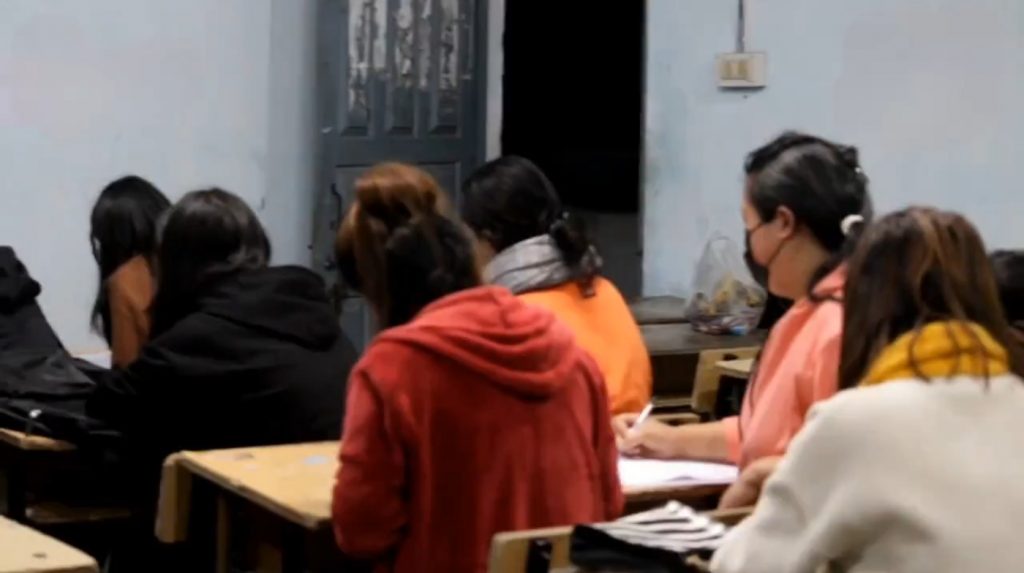 APCS officer Tenzin Yangchen's noble initiative to provide free evening classes for competitive exam aspirants in West Kameng district has proven to be a game-changer. By identifying a critical gap in support and addressing it with unwavering dedication, she has empowered local students to pursue their dreams of success in government exams.
Through her tireless efforts and collaboration with educational stakeholders, officer Yangchen is not only improving the chances of local students but also uplifting the entire community. Her story serves as an inspiring example of how one individual's commitment can have a profound impact on the lives and future prospects of many. As she continues to light the path to success for young aspirants, her legacy of mentorship and guidance will undoubtedly leave an indelible mark on West Kameng district.
PREVIOUS STORY

Two 1992 Batch IAS officers Elevated to Appex S...

NEXT STORY

Major Reshuffle in IRS: 147 Commissioners Reall...