A Recipe To Help India's Green Warriors
Published on 11 Sep 2023,

4:00 pm IST

6 minutes read
Highlights
A Forest Martyrs Day Special. Indian Masterminds salutes to the spirit of martyred forest personnel
Scores of Forest Guards lay down their lives every year protecting our flora and fauna
Their martyrdom largely goes unnoticed as there are no commemorations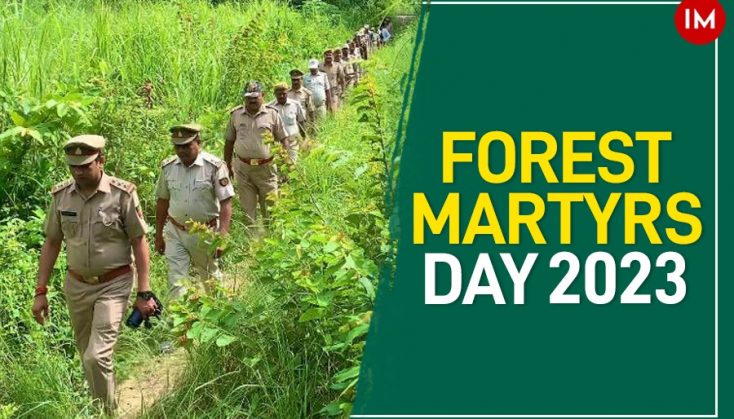 On May 22, Bimal Kumar Jena, 40, a forest guard posted at in the core area of Odisha's Similipal tiger Reserve, was shot dead by poachers. A month later, on June 17, Mathi Hansda, 40, a forest ranger, was killed by poachers, while patrolling along with five other staff members in Similipal South. Two months later, another forest guard Aane Venkatesh was trampled to death by an injured elephant in Hasan district of Karnataka when he was trying to tranquilise it for treatment. Sadly, Venkatesh was working as daily wager as forest department could not provide him with a permanent job.
These are but a few incidents that depict the hazards of foresters guarding our forests and the wildlife against poaching, illegal tree-felling and habitat destruction. They are the first line of defence. That is why Government in 2013 declared September 11 as Forest Martyr's Day to commemorate their sacrifices in saving the environment and thus our future.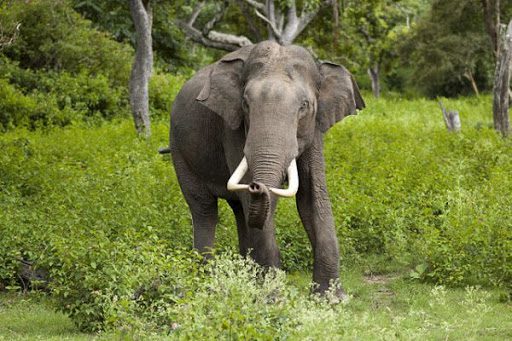 Forest guards mostly have to trudge inside treacherous forest terrain on foot and are often ill-equipped to combat poachers using sophisticated automatic weapons. That's why the two deaths in Similipal this year provoked protests by contractual guards demanding safety, security, and welfare of forest staff. Over 600 contractual field staff vacated the reserve after the second death while more than 100 forest guards stopped fieldwork. Personnel from the police department had to be roped in to patrol the reserve area.
PROBLEMS GALORE
There also is the issue of manpower shortage. Similipal for example is having a 40 per cent shortfall of forest staff. That's why each forest guard has to patrol almost 20-25 square kms area. While poachers hunt in groups, forest gruards have to man a vast area. That's why they are demanding bulletproof vests, better firepower, infrared cameras and drone for effective surveillance of forest area under them.
Kundan Kumar, an Indian Forest Service officer posted in Uttarakhand, has on Forest Martyr's Day written a long post enumerating the dangers and security concerns of forest guards. As Divisional Forest Officer (DFO) of Haldwani he witnessed death of Bhuwan Ram, a dedicated forest watcher = a temporary daily wage worker – who was trampled by an elephant while patrolling the forest.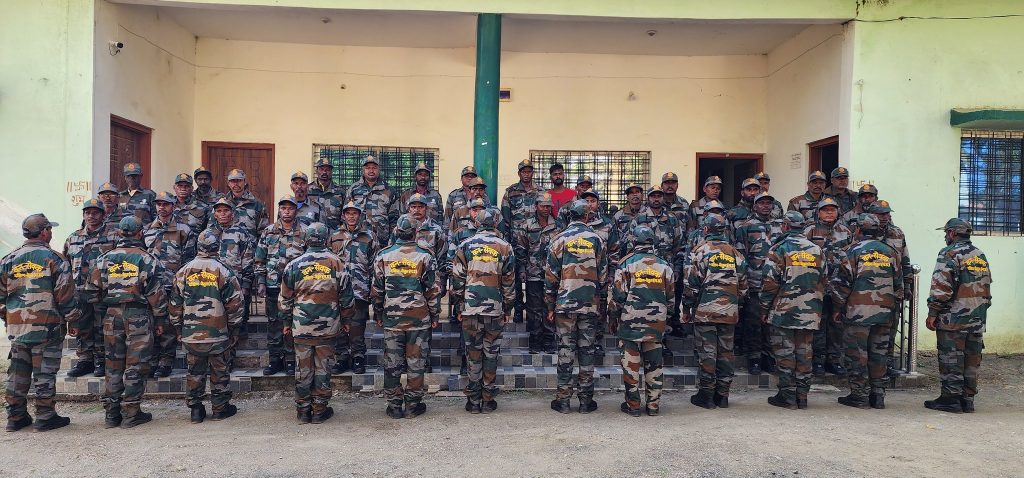 HEAVY RESPONSIBILITIES
According to him forest guards or Green Soldiers, as he prefers to call them, are tasked with Biodiversity Conservation, balancing tourism and ecology, stopping forest fires, checking illegal mining, combat poaching and mitigating Human-Wildlife conflict.
There is no panacea for the issue yet the pressure on forest guards can be substantially reduced with community engagement, introduction of technology and training, tourism management, climate resilience for reforestation and combating climate change.
THE SOLUTION
Mr Kumar has also advocated bringing in suitable amendments to forest laws to empower green soldiers with the minimal, reasonable and proportionate use of force when required, similar to the powers given to the police under Criminal Procedure Code (CrPC).
This would not only enhance their ability to respond effectively to threats but also ensure their personal safety. Such amendments should be carefully crafted to strike a balance between conservation efforts and the protection of these dedicated individuals.
Mr Kumar recalls how he and his staff had contributed to generate a corpus for the slain forest guard Bhuwan Ram's family. That's why he has advocated establishment of a Benevolent Fund,institution of awards and medals for their bravery, raising public awareness besides supporting educational support to the children of martyred green soldiers.
A number of dignitaries including top forest officials and Union ministers have sent messages on Forest Martyrs Day. Union Minister fir Environment Forest and Climate Change Mr Bhupender Yadav tweeted..
I salute all those who laid down their lives while trying to save our forests and the wildlife it sustains on National Forest Martyrs Day.

Generations remain indebted to you for your selfless sacrifice. pic.twitter.com/gF8vmRjBFH— Bhupender Yadav (@byadavbjp) September 11, 2023
National Tiger Conservation Authority chief Mr SP Yadav too sent a message..
Salute to the Forest Martyrs 🫡 pic.twitter.com/UVGYZuonnP— SP Yadav (@SPYadavIFS) September 11, 2023
Inspector General Forests Mr Ramesh Pandey wrote…
National Forest Martyrs Day is observed on September 11 to pay tribute to our green soldiers who gave their supreme sacrificed to protect forests and wildlife.

My salutations to all our unsung heroes on this occasion. pic.twitter.com/u5PsJllqFZ— Ramesh Pandey (@rameshpandeyifs) September 11, 2023
IFS officers Mr Parveen Kaswan from West Bengal Buxa Tiger Reserve and Mr Anupam Sharma posted in Madhya Pradesh's Burhanpur wrote about history of Fortest Martyrs Day…
~300yrs ago, Maharaj of Marwar (today's west Rajasthan) wished to construct a new palace for which he needed timber. So, he ordered cutting of trees from Khejarli village.

Local villagers (predominantly Bishnois) considered Khejri trees sacred & used to protect the forests.

1/3 https://t.co/SYFCGUwDk8— Anupam Sharma, IFS (@AnupamSharmaIFS) September 11, 2023
On this day in 1730, 363 Bishnois from Rajasthan were killed in Khejarli, when objected to felling of Khejri trees by the king. Day is later declared as National #ForestMartyrs Day. Scores of green soldiers laid their lives on the line of duty in all these years. Lest we forget. pic.twitter.com/59iFQNWE6i— Parveen Kaswan, IFS (@ParveenKaswan) September 11, 2023
Madhya Pradesh's Kanha Tiger Reserve officials too took to social media…
"🌲 On National Forest Martyrs Day, we honor the brave souls who made the ultimate sacrifice to safeguard our forests and wildlife. 🙏 Let's remember and salute these unsung heroes. 💚🌿 #ForestMartyrsDay #HeroesOfNature #SaluteToGreenSoldiers" pic.twitter.com/mEeryFxvgk— Kanha Tiger Reserve (@TrKanha) September 11, 2023
IFS officer Anurag Arya of 2021 batch tweeted…
Remembering those who gave the ultimate sacrifice to protect our natural heritage on this National Forest Martyrs' Day #Forester #IndianForestService #ForestDeptt @CentralIfs #NationalForestMartyrsDay #India pic.twitter.com/IRX9Tm1CKX— Anurag Arya (@anurag_ifs) September 11, 2023
Lady Forest Officials too tweeted…
pic.twitter.com/zIDPtaF8vH— GREENQUEENS (@LadyIFSOfficers) September 11, 2023
In 2013 MoEFCC declared 11 Sep as #NationalForestMartyrsDay as tribute to those who laid down lives defending forests&wildlife, aligning it with Khejarli massacre that happend in 1730 in Marwar when people led by Amrita Devi Bishnoi opposed King Abhai Singh order of trees cutting pic.twitter.com/n3zyRcCF1Z— Kaushal Kishore IFS (@kaushalkIFS) September 11, 2023