Being Married At 14 To Leading The State Police 
Published on 9 Nov 2023,

8:58 am IST

2 minutes read
Highlights
Former Bihar DGP Gupteshwar Pandey's in this uninhibited interview talks about all the controversies around him
He speaks about film actor Sushant Singh Rajput's mysterious death, often touted as murder depicted as suicide 
He also talks about his family, childhood, studies and various career highlights especially how he was drawn to the IPS and spirituality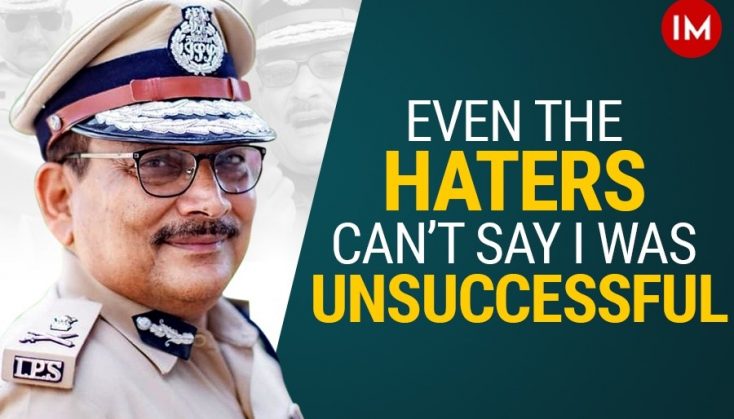 Born in a middle class family of village in Buxar, Bihar former IPS officer and DGP Mr. Gupteshwar Pandey defied all odds and reached the top. Education was never a priority for his family. He was married at the age of 14 and was a proud father at the age of 18. Responsibility of his family along with sister and parents was upon his shoulders and he needed a good job. So, he moved to Patna for higher studies and started some tuitions to support his family. Everything was as usual until one day he met a saint who told him to appear for UPSC CSE.
"I don't know why but he said I will be an IPS officer. I appeared for UPSC CSE and was selected in IRS. He met me again and told me that I have to become an IPS. I appeared again and was selected. This incident made me believe in the power of supreme", he told Indian Masterminds.
It is one of the major reason why Mr Pandey chose to read the path of spirituality for rest of life post retirement. He is now travelling around the world preaching people about God and spirituality. 
SUCCESSFUL OFFICER 
Mr. Pandey served as SP, DIG, IG in several districts before being appointed as the DGP of Bihar. In the career spanning more than three decades he saw it all. The transformation of Bihar from crime capital to 'Sushashan'. He doesn't have the exact count of number of heinous crimes he came across and solved.
"If I have to count, I think I was witness to almost 100 massacre. From Senari , Jehanabad to Begusarai, I saw bloodshed everywhere. There were many occasions where I was given the task to control the situation and I did it. Even the people who don't like me wouldn't say I was not a competent officer."
Two major highlights of his career were 'Navroon Hatya Kand' of Muzaffarpur and film actor Sushant Singh Rajput's alleged suicide case where his strong opinions were subjected to different views. In an exclusive video conversation, he shared details of those cases and experiences from his policing journey.
Watch the full video here : 
PREVIOUS STORY

IAS Heera Lal's Vision for a Plastic-Free Future

NEXT STORY

How to Easily Use Rail Madad App, IRTS Officer ...