From Public Servant to Bestselling Author: The Inspiring Journey of Mr. Kamlesh Kamal | Exclusive Interview
Published on 21 Sep 2023,

4:00 pm IST

2 minutes read
Highlights
Deputy Commandant in ITBP, Kamlesh Kamal is also a writer and a social worker
In recognition of his contribution to various fields, he was awarded the Vishnu Prabhakar Samman 2023
A report by Shubhechhu Sinha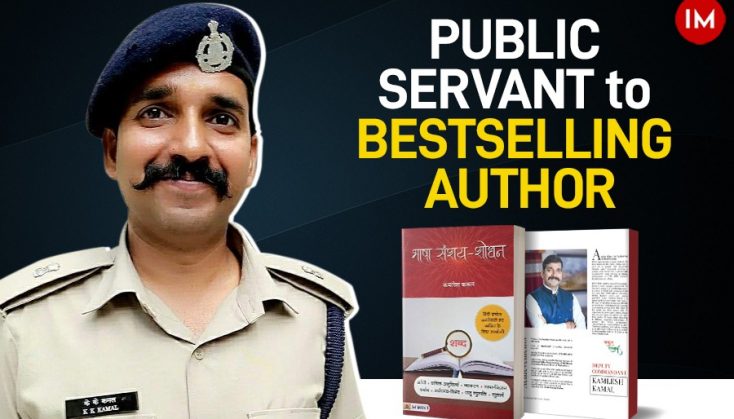 Mr. Kamlesh Kamal, a Deputy Commandant in ITBP (Indo-Tibetan Border Police), is a man who wears many hats. Not only is he a respected author, but he's also a prominent figure in several esteemed organizations, including the Nationalist Writers Association, Matribhasha Unnayan Sansthan, and Bharat Sanskriti Trust.
In an exclusive video interview to Indian Masterminds, Mr. Kamal talked about how his dedication extends beyond his role as a soldier. He is a fervent writer and a devoted patriot, too. His book, 'Operation Bastar – Prem Aur Jung,' has achieved remarkable success, reaching bestseller status with three editions released within a single year. This achievement speaks volumes about his literary prowess.
In recognition of his outstanding contributions in various fields, Mr. Kamal was honored with the Vishnu Prabhakar Samman this year. He is hailed as a flagbearer of the Hindi language, a testament to his commitment to promoting and preserving the rich heritage of the language spoken widely in the country.
Mr. Kamal also talks about how, during the unprecedented Covid-19 pandemic, he displayed his unwavering commitment to serving society by assembling a dedicated team and extending assistance to the underprivileged people across the nation.
In this engaging interview, viewers will also get to know, how well time can be managed and how smoothly one can play multiple roles in life.
Mr. Kamal's journey, marked by his roles as a writer, a soldier, and a compassionate social worker, serves as an inspiring example of the power of dedication and determination. It reminds us that individuals like him can make a significant and lasting difference in society.
Watch the exclusive video interview for more of the thoughtful and informative conversation.