Three Bengal IPS officers put on Central deputations over attack on JP Nadda's convoy
Published on 13 Dec 2020,

8:25 pm IST

2 minutes read
Highlights
The three IPS officers were in charge of BJP chief JP Nadda's security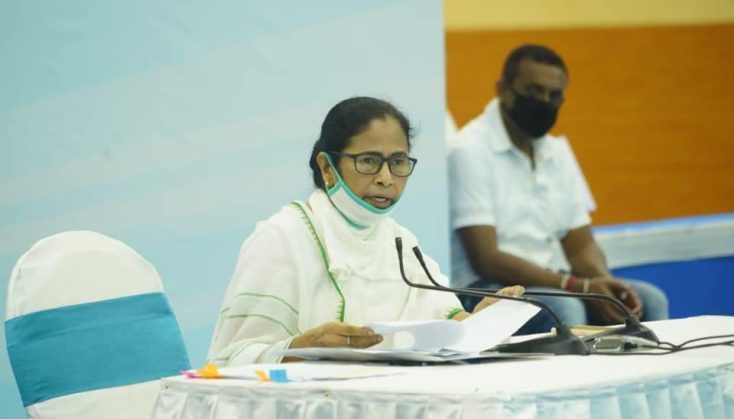 West Bengal Chief Minister Mamata Banerjee
Union Ministry of Home Affairs has called back three IPS officers on Central deputations in the wake of the attack on BJP president JP Nadda's convoy during his West Bengal visit. These officers were in charge of arranging security for the BJP president.
The Home Ministry has informed the West Bengal govt regarding the decision about the IPS officers. These IPS officers are Bholanath Pandey (SP, Diamond Harbour), Rajeev Mishra (ADG, South Bengal), and Praveen Tripathi (DIG, Presidency Range). The Central deputation virtually means that the officers will not be under the state government's control.
The Bengal govt assailed the Union govt over the Central deputations. The state govt alleged that the Centre is trying to terrorize the IAS and IPS officers posted in Bengal. Trinamul Congress leader Kalyan Banerjee criticized Union home secretary Ajay Bhalla, urging him not to "behave like a servant of Amit Shah (union home minister)".
Serampore MP Banerjee wrote a letter in which he said "Your motive is very clear that by taking them you want to create pressure upon the said three police officers. It is shameful and dangerous that all laws have been thrown out in the river by your action at the instance (sic) of Shri Amit Shah."
He added that "You (Ajay Bhalla) are indirectly trying to impose emergency in the state of West Bengal. You are terrorising all IAS and IPS officers of our state. Your every path suffers from mala fide exercise of power."
He further added, "Do not be a servant of Amit Shah but behave like an appropriate central government high official." Banerjee also told Bhalla that he disapproved the move through the letter on behalf of his party as Parliament was not in session.
The TMC leader also criticized the decision of summoning of state chief secretary Alapan Bandhyopadhyay and director-general of state police Virendra to Delhi for an explanation on Bengal's law and order over attack on Nadda-convoy.