Adhyayan, The Learning Pavilion at Deomali
Published on 17 Nov 2023,

4:00 pm IST

4 minutes read
Highlights
Adhyayan: The Learning Pavilion marks a significant stride in addressing the educational challenges faced by the Deomali town
The initiative, led by IAS Vishakha Yadav, is a necessity for the area otherwise considered as an educational hub in the region
It is designed to benefit a diverse population, including children, students, adults, and job-seeking youth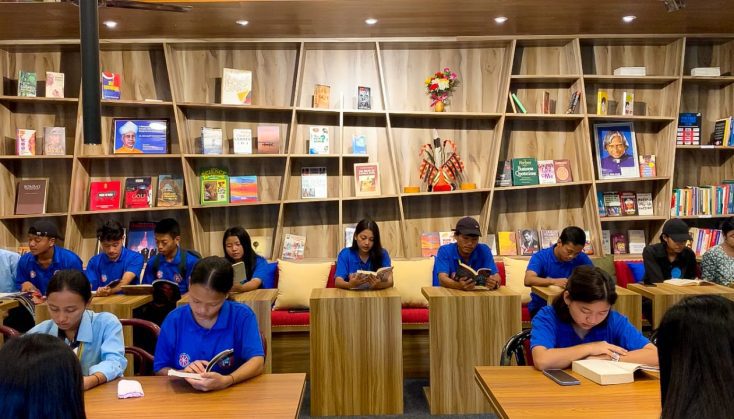 Deomali, a town facing challenges like insurgency and drugs, is witnessing a transformative initiative in the realm of education. The inauguration of the first digital creative learning center, 'Adhyayan: The Learning Pavilion', at Wangcha Rajkumar Govt College (WRGC) marks a significant stride towards addressing the educational gaps in Tirap and Longding districts.
Indian Masterminds spoke with IAS officer Vishakha Yadav, ADC Tirap, to gain more knowledge about this learning pavillion.
A NECESSITY
Considered as the education hub of the Tirap district, the Deomali subdivision of Arunachal Pradesh, surprisingly was not equipped with a public library packed with necessary facilities or any modern architecture combined with conference halls and study zones where youngsters could go and study in a peaceful environment.
The officer and her team established Project Adhyayan with the vision of providing youngsters a platform where they could gain knowledge in an environment that provides them with all the necessary facilities.
"We have built it in the college premises but it is meant to be used by anyone in the entire area or subdivision, from youth to adults and from people looking for jobs to senior citizens wanting to relax," Ms. Yadav told Indian Masterminds.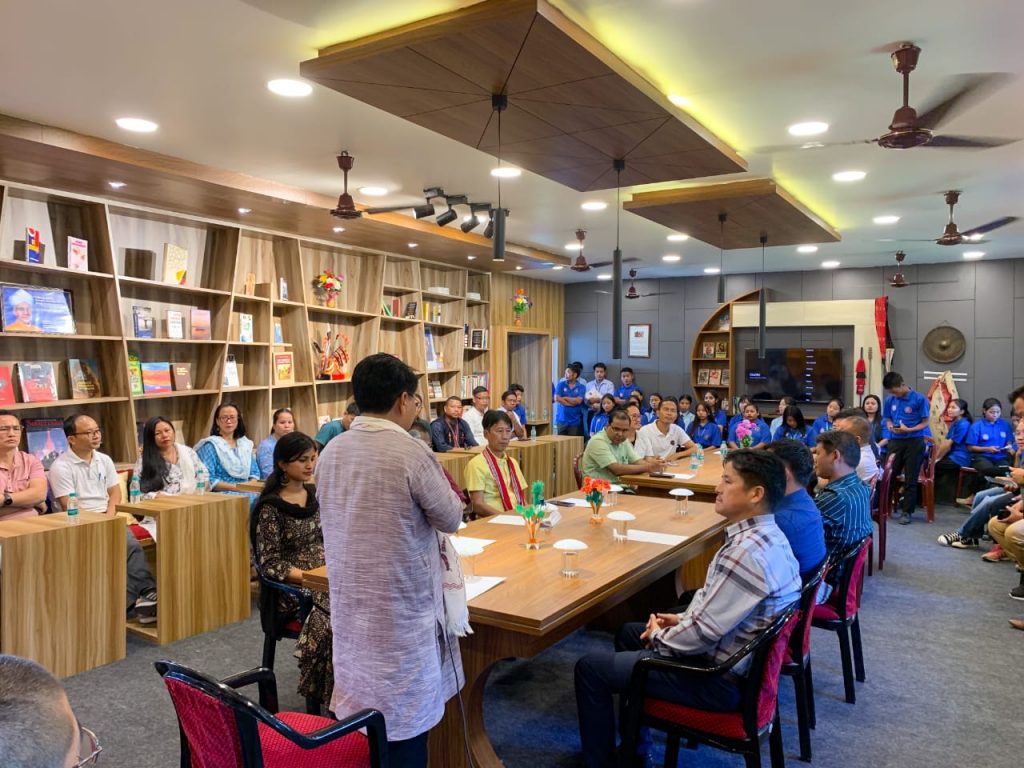 INITIATIVES LEADING TO ADHYAYAN
The Deomali Administration has been proactive in enhancing the education system, evident in initiatives like the Digi-Kaksha Project and GyanKosh, the new age reading room. Building on this momentum, Adhyayan aims to revolutionize learning pedagogy by providing state-of-the-art facilities and modern technology, fostering a reading culture essential for knowledge inculcation and skill development.
Initiated by Ms. Yadav, and executed with the support of Minister Wang ki Lowang, Adhyayan stands as a testament to their commitment to educational upliftment.
"The learning centre cum library houses over 4000 books spanning various genres, acquired through an extensive book donation drive in Mumbai and Delhi. Notably, more than 900 books cater specifically to children, emphasizing the importance of early learning," Ms. Yadav shared.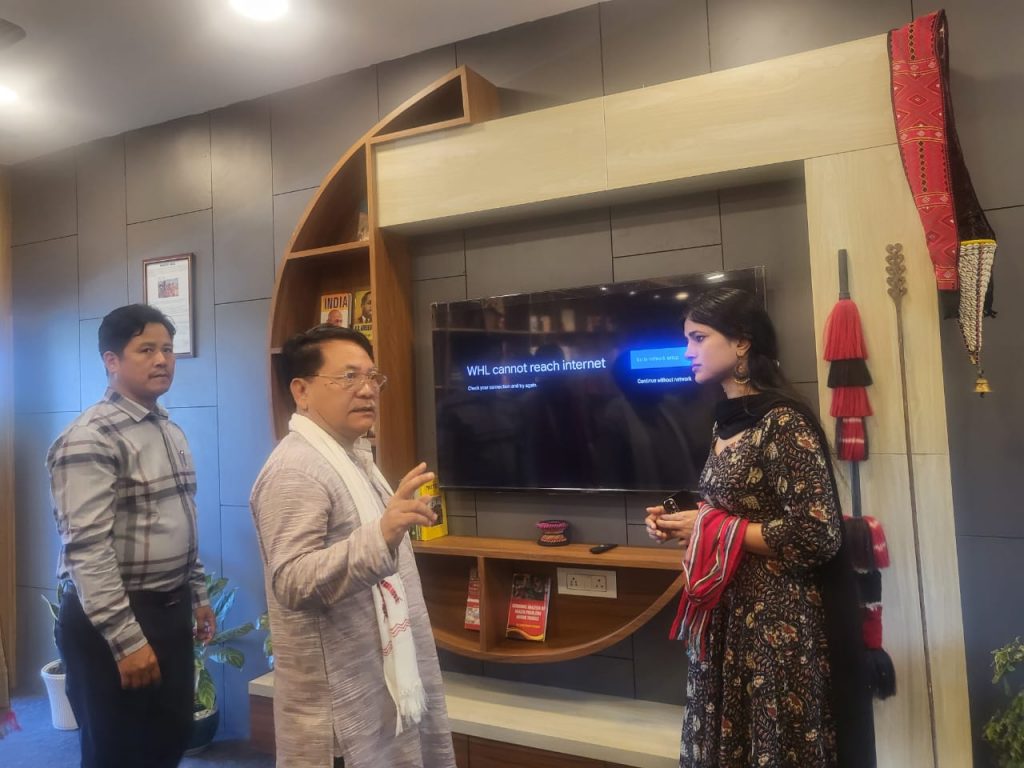 TARGET POPULATION AND INFRASTRUCTURE
Adhyayan is designed to benefit children, students, adults, and job-seeking youth. The centre boasts state-of-the-art digital setups and WiFi facilities, ushering in technological interventions to empower students.
Beyond being a library, it is also intended for conferences and seminars, a pioneering move in an area grappling with drug issues and high unemployment rates.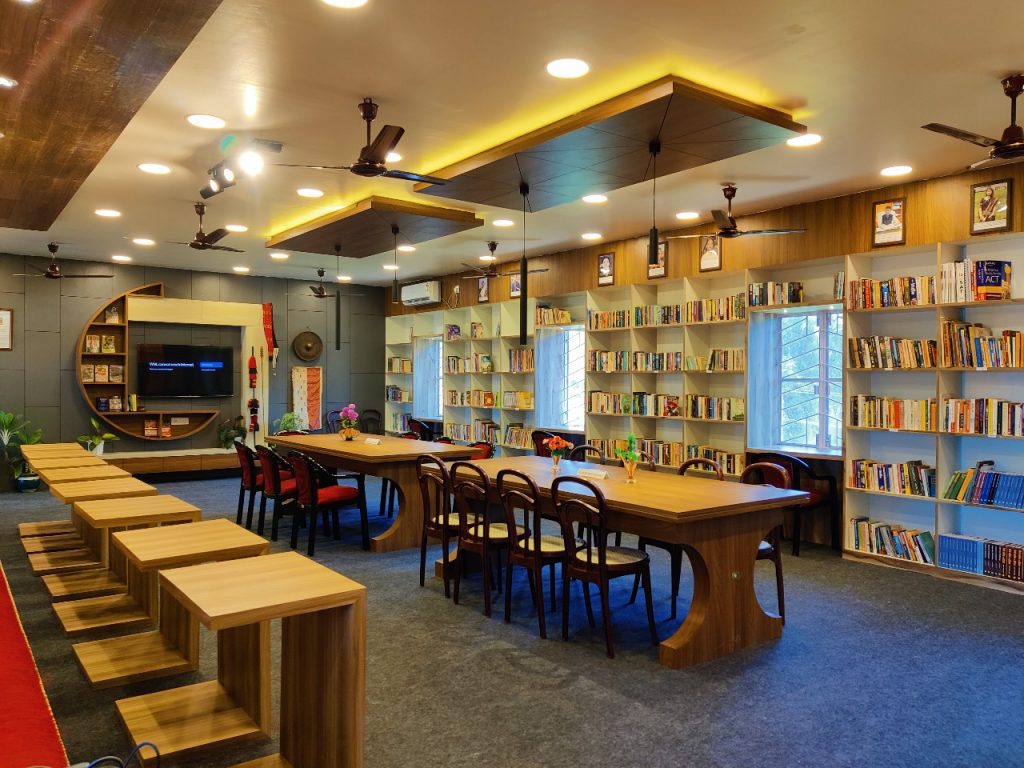 EDUCATIONAL COLLABORATION
To address the challenges faced by the youth, Adhyayan is set to collaborate with the Indian Army to offer coaching classes for entrance exams like Agniveer, SSC, and CDS.
"Additionally, free-of-cost student groups will be formed for competitive exams such as UPSC, Medical, and Engineering. Through this collaborative effort, we aim to bridge the gap and create a platform for skill development, ultimately enhancing job opportunities," Ms. Yadav shared.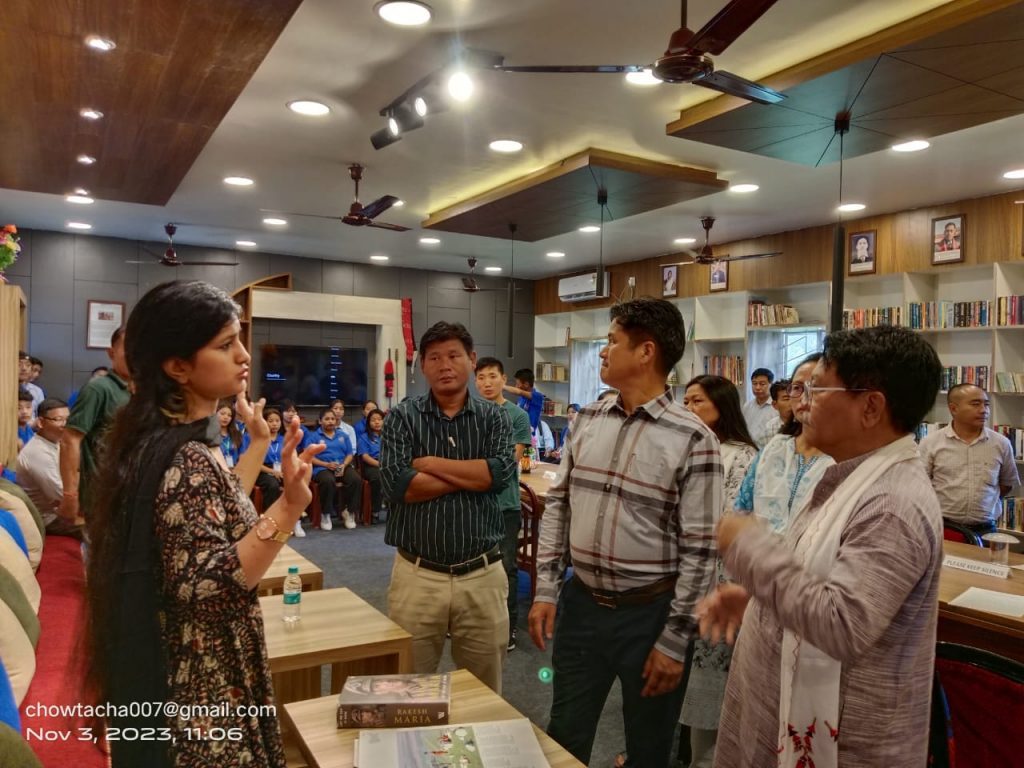 LOCAL INTEGRATION AND MOTIVATION
Adhyayan not only focuses on academic development but also integrates local history and culture into its setup. Adorned with Nocte history, cultural artifacts, and the stories of successful local personalities, the centre seeks to motivate and inspire the youth to aspire for a brighter future.
"This integration aims to instil a sense of pride and identity among the local population," the officer said.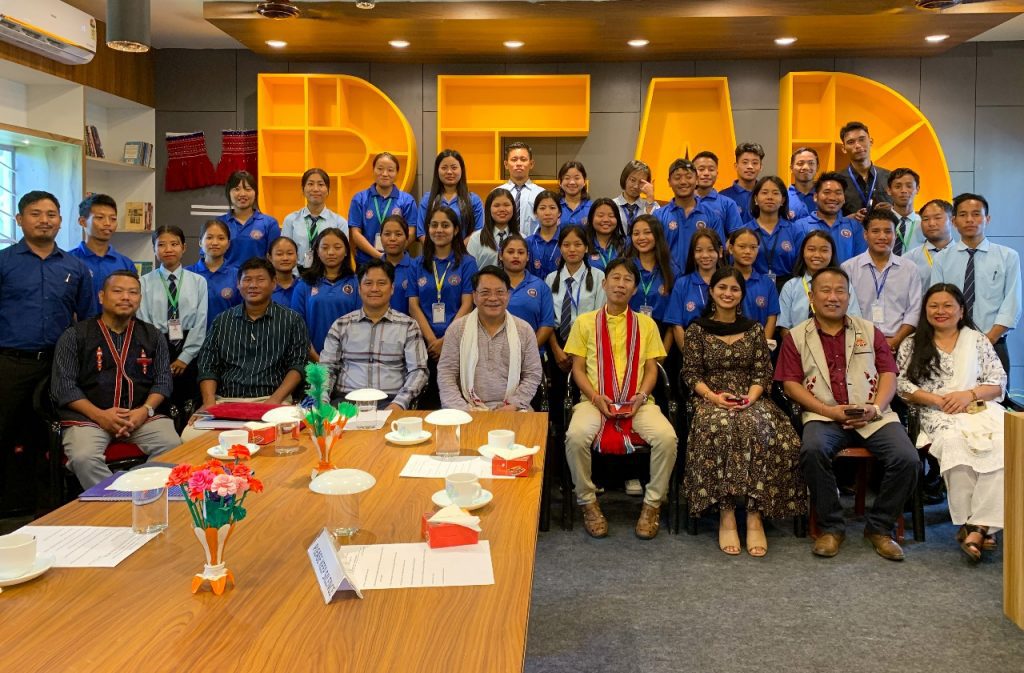 BENEFITS FOR TIRAP AND LONGDING DISTRICTS
The impact of Project Adhyayan extends beyond the walls of the learning centre. As the sole college catering to Tirap and Longding districts, WRGC College is a crucial hub for education in the region.
Adhyayan's comprehensive approach, encompassing infrastructure development, learning resources, and collaborative programmes, is poised to create a conducive learning environment and uplift the educational standards in these districts.
Adhyayan: The Learning Pavilion at WRGC College, Deomali, stands as a beacon of hope for the educationally underserved regions of Tirap and Longding.
Through its holistic approach, this initiative strives to not only provide access to quality education but also to inspire and empower the youth, paving the way for a brighter and more prosperous future in the face of existing challenges.
PREVIOUS STORY

IAS Officer Dr. Hari Om Will Be Awarded With Na...

NEXT STORY

Know About Those Famous Bureaucrats Who Resigne...