America's prospective Vice President has an Indian Bureaucratic connection
Published on 18 Aug 2020,

10:32 am IST

6 minutes read
Highlights
Kamala Harris's maternal grandfather was a civil servant. Her relatives still live in Delhi and Chennai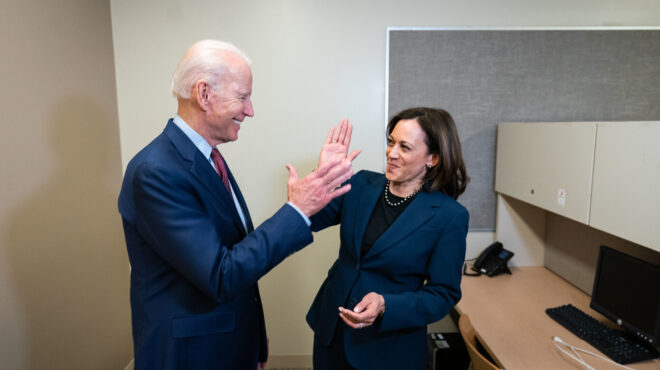 If current trends are and indication and they hold themselves true, America would soon have a Vice President, whose grandfather was an Indian Civil Servant and who still remembers accompanying him to temple and Chennai beaches. Yes, PV Gopalan, maternal grandfather of the Democratic Party's vice presidential candidate, Kamala Harris, was an Indian bureaucrat who served the government for over 30 years.
Gopalan joined the Imperial Secretariat Service during British rule in India and later merged into Central Secretariat Service. He served as Under Secretary to Government of India in the Ministry of Transport. In the 1950s, he was posted as a senior commercial officer in Bombay. He worked on the rehabilitation of refugees from East Pakistan in India.
Rising through the ranks, Gopalan was later empanelled and served in the post as Joint Secretary to Government of India in the Ministry of Labour, Employment and Rehabilitation. He was later deputed to the Government of Zambia and lived in Lusaka as Director of Relief Measures and Refugees to help Zambia manage an influx of refugees from Southern Rhodesia (now Zimbabwe). It was the cornerstone of a four-decade career that began when Gopalan joined government service fresh out of college in the 1930s, in the final years of British rule in India.
During her campaign, Harris often invokes her Indian connections, her grandfather Gopalan and her late mother, Shyamala, a diminutive and dauntless breast cancer researcher who taught Kamala and her younger sister, Maya, to strive for excellence and lift others up. Shyamala passed away in 2009 of colon cancer.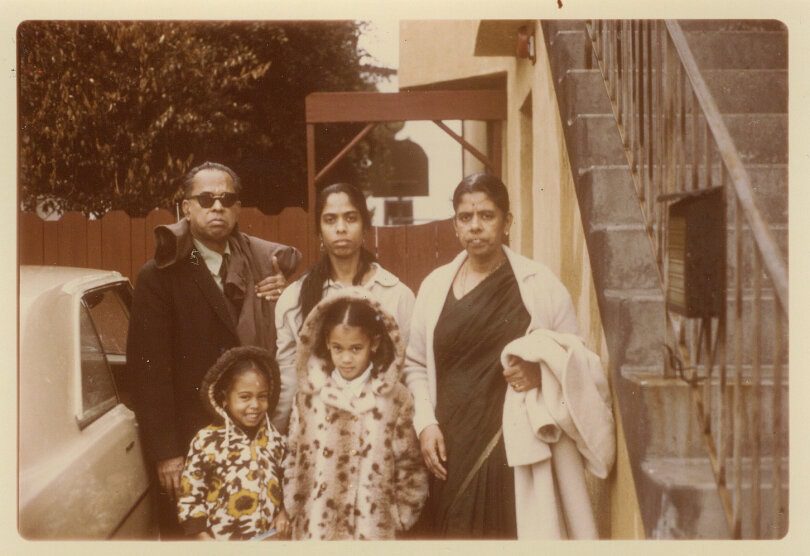 Shyamala was quite definitely influenced by her father, and she in turn had a great influence on Kamala," a relative said. In 1958, Shyamala surprised her parents by applying for a master's program at UC Berkeley. She was 19, the eldest of their four children, and had never set foot outside India. Her parents dug into Gopalan's retirement savings to pay her tuition and living costs for the first year.
Hailed from Tamil Nadu
Gopalan was born in 1911 in Painganadu, a village ringed by temples about 180 miles south of Chennai, then known as Madras. His marriage to Rajam, who was raised in a nearby district of Tamil Nadu state, was arranged. He started out as a stenographer, and moved the family from New Delhi to Mumbai to Kolkata as he climbed the ranks of the civil service.
In 1950s Mumbai, then known as Bombay, where Gopalan was posted as a senior commercial officer at India's busiest trading hub, there were clear rules at home: To thwart businessmen who wanted to offer bribes, no strangers were allowed to enter the family residence on Pedder Road in the heart of the city, and the children were not to accept any deliveries.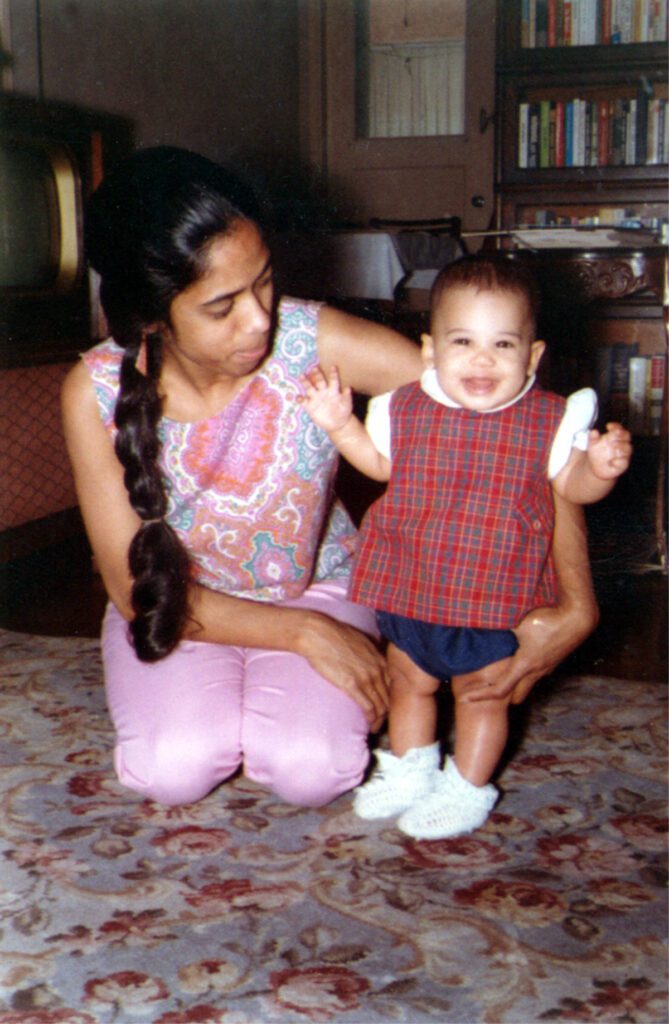 Mother was a civil rights activist
After studying Home Science in Lady Irwing College, Delhi, Shyamala left to study nutrition and endocrinology at Berkeley, eventually earning a PhD. Most Indian families didn't have phone lines then. The family stayed in touch through letters that took about two weeks to travel between India and California. She joined the black civil rights movement, where she met a brilliant Jamaican economics student named Donald Harris. When she and Harris married in 1963 it marked an even greater challenge to convention, especially because she didn't introduce him to her parents beforehand.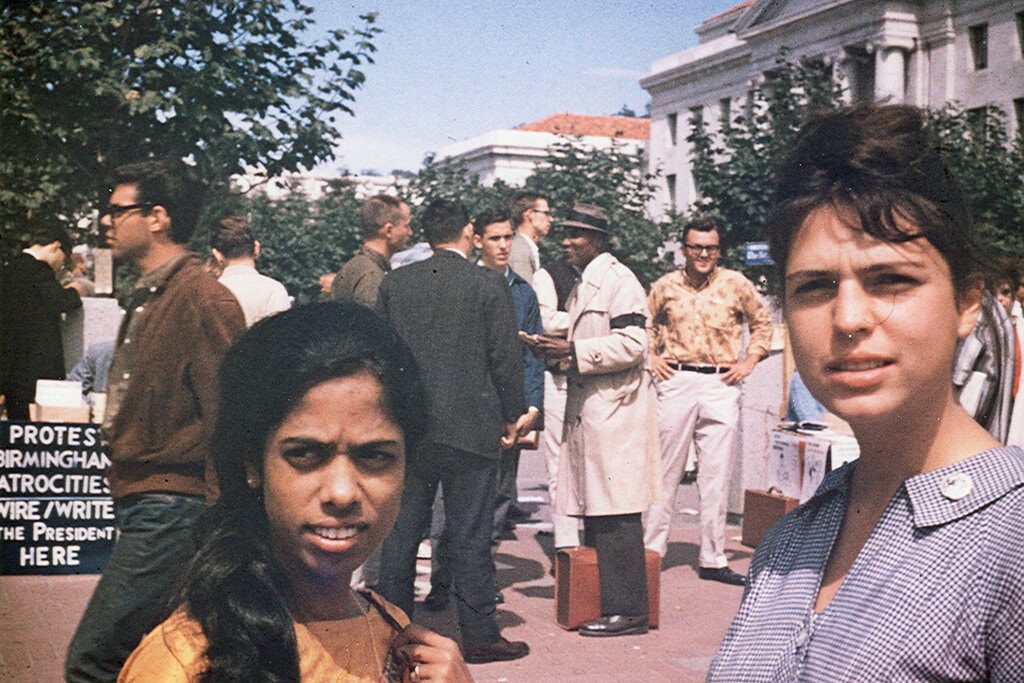 A few years later, Shyamala and Donald brought their daughters to Zambia. Kamala would have been 4 or 5 years old;Maya, two years younger. What she remembers is the soil of Lusaka, rich with copper, which glowed a fiery red. After Shyamala divorced Donald in the early 1970s, she brought her daughters back to India often, usually to Chennai, where her parents settled after Gopalan retired. As the eldest grandchild, Kamala sometimes tagged along on Gopalan's walks with his retiree buddies, soaking up their debates about building democracy and fighting corruption in India.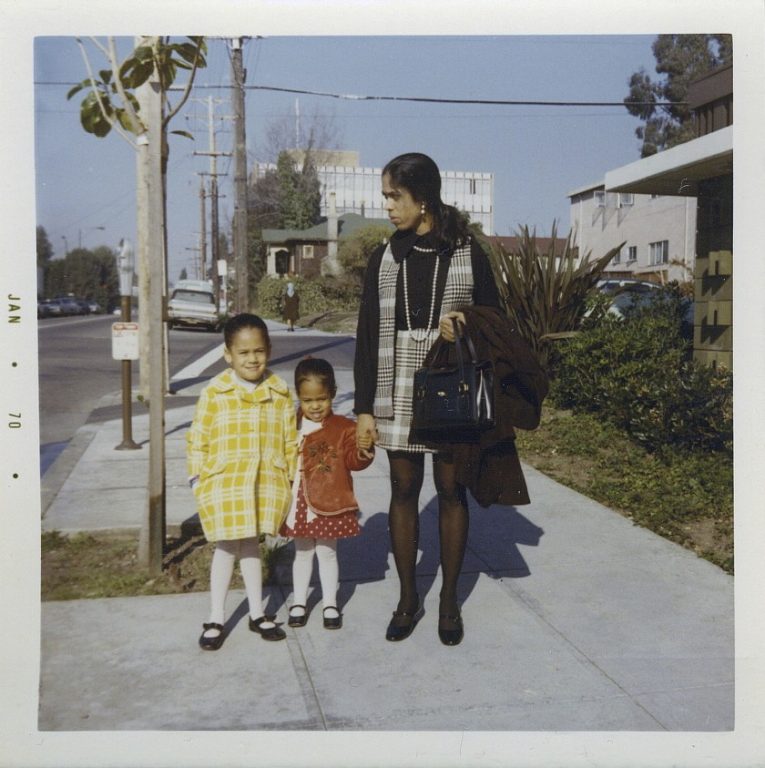 "My grandfather felt very strongly about the importance of defending civil rights and fighting for equality and integrity," Kamala wrote in her memoirs, "I just remember them always talking about the people who were corrupt versus the people who were real servants."
Progressive Outlook
Her grandfather, may have looked like any other bureaucrat, but he defied the conservative stereotypes of his era, embodying a progressive outlook on public service and unswerving support for women, especially in terms of their education, that was years ahead of his time.
Harris wore saris for family events and spoke a few Tamil phrases with her relatives. Shyamala was determined that the girls retain links to India even as she understood — as Harris wrote in her memoirs. During California attorney general elections, Kamala reportedly called her aunt Sarala Gopalan in Chennai and asked her to break coconuts for good luck at a temple overlooking the beach at Besant Nagar where she used to walk with her grandfather. The aunt smashed 108 coconuts and Kamala won by the slimmest margin of 0.8 per cent out of total 95.44 lakh votes polled.
Gopalan passed away
In February 1998 — the month Harris was appointed assistant district attorney in San Francisco, beginning her political rise — she traveled to India to visit Gopalan, who was 86 and ailing. Two weeks after her visit, he passed away.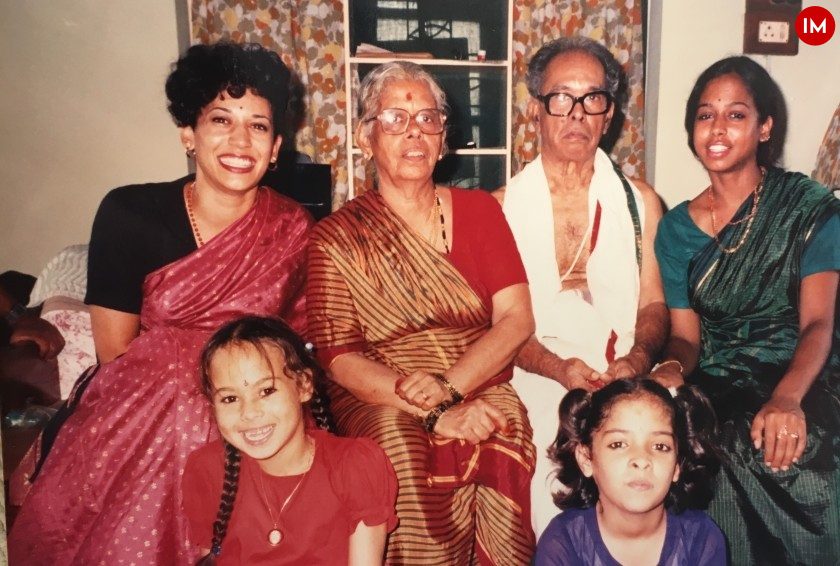 One of Harris' fondest memories of Gopalan's final years was in 1991, when the whole family gathered in Chennai to celebrate his 80th birthday. It had been at least 20 years since everyone was together, and Rajam — by then great-grandmother to Maya's daughter, Meena — insisted that they all stay in their three-bedroom apartment, on a quiet, tree-lined street a few blocks from the beach. Harris, who was about 27 at the time, remembered a house bristling with strong personalities, her aunts and uncle suddenly reverting to the role of children.
About 15 years ago when Kamala Harris was San Francisco's district attorney she faced intense criticism for opposition death penalty for a man accused of killing a police officer. Despite intense pressure from police officers and some of the top politicians in the state, she didn't buckle down. She got that from her mother, confides a relative sating Shyamala taught her: Don't let anyone push you around.
PREVIOUS STORY

5 Senior IAS Transferred In Punjab, Hussan Lal ...

NEXT STORY

158 lakh MT steel to be consumed in constructio...