Vikas Vaibhav VS Shobha Ahotkar
Published on 28 Feb 2023,

3:01 pm IST

4 minutes read
Highlights
IPS officer Vikas Vaibhav has been transferred by the state government for his tweets against DGP Shobha Ahotkar. Know what led to this decision in this detailed report by Indian Masterminds.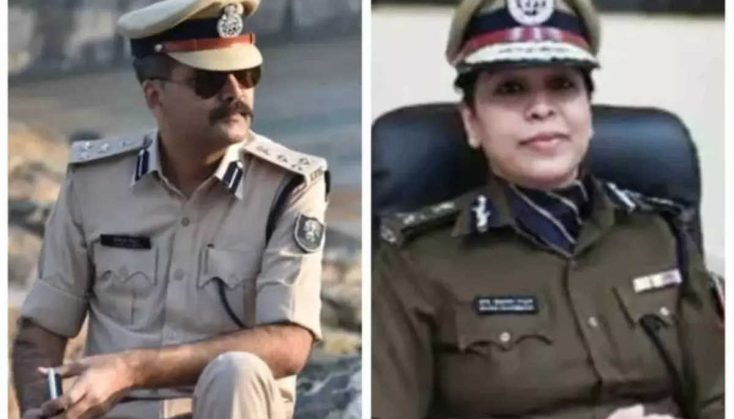 Last night, the Bihar Government took some strict action and transferred 2003 batch IPS officer Vikas Vaibhav, along with 2009 batch IPS officer Vinod Kumar, both of whom have been put on the waiting list for posting. Former IG of Bihar, Mr. Vaibhav was moved after his high-profile ongoing dispute with the DIG of his department, Ms. Shobha Ahotkar.
Let us take a look at the entire controversy and how it led to the transfer of the Bihar cop:
THE VIRAL TWEET
It all began with Mr. Vaibhav's now-deleted post from February 9th, 2023, in which he expressed sorrow over an alleged spat with his senior DGP Shobha Ahotkar. Vaibhav also stated in his tweet that he has audio recordings of the DG's abuses. Although he eventually deleted his tweet, it had already gone viral on social media, by then. The 2003 batch IPS officer landed in trouble after claiming that he regularly hears abuses from his superior.
The officer was issued a show cause notice and charged with attempting to destroy Shobha Ahotkar's image on social media by posting unsubstantiated charges. The notice further said that Mr. Vaibhav's actions breached the All-India Service Conduct Regulations, 1968 and the Official Secrets Act, 1923.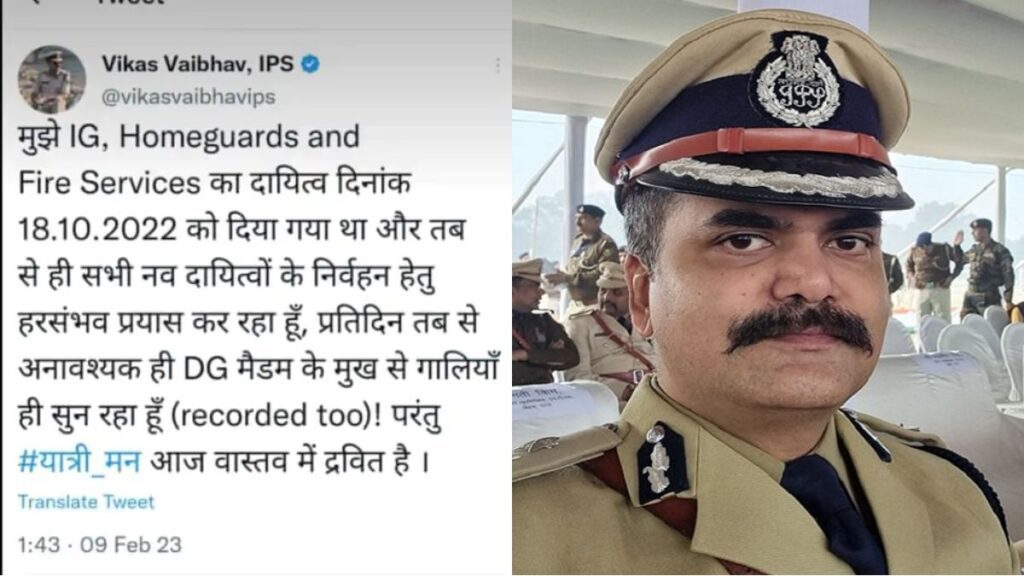 RESPOND TO THE SHOW CAUSE
Mr. Vaibhav had received a show-cause notice from the Bihar Home Department for complaining about his senior on social media. The home department had requested an explanation from Vaibhav within seven days of the department's problem being made public. He was given 24 hours to explain why they should not recommend disciplinary action against him by the state government.
Mr. Vaibhav responded to the notice in 1495 pages. He mentioned his duties and how he is carrying out his 'Let's Inspire Bihar' campaign in the first 47 pages. The remaining pages contained documents and other information.
On February 13, he also wrote to the Home Department, requesting that he be transferred quickly to another state department. Vaibhav claimed that he was receiving death threats from Shobha Ahotkar and that is why he wrote a letter to the Additional Chief Secretary, Home Department, demanding a transfer. He had also sought leave for two weeks, adding, "I cannot work under Shobha Ahotkar for one more day. She is threatening my life."
Nitish Kumar, the chief minister, had expressed his displeasure with Vaibhav for airing his issues in public. The CM was outraged by his decision to use social media channels. He stated that officials are not responsible for tweeting (issues). If somebody encounters a problem, they should notify the department or their superiors. He should address the issue privately rather than publicly.
BIHAR PUBLIC'S SUPPORT
Many across the state, however, have risen up in support of Mr. Vaibhav, organising protests in several districts and linking it to 'Bihari Asmita' (Bihar pride). Protests have been reported in Patna, Siwan, Darbhanga, Nalanda, and Bettiah (West Champaran) so far. During the rally, individuals referred to profanity as a major crime and requested that Ahotkar be fired immediately.
The protesters stated that the insult was directed at all Biharis, not just one IPS officer, and that they would not tolerate it. He further stated that if the Chief Minister supports Bihari Asmita, he should punish the officials who "talk incorrectly" rather than Vaibhav.
PREVIOUS STORY

Uttar Pradesh: 3 Addl DCP Shifted in Noida, IPS...

NEXT STORY

Mahatma Gandhi's Charisma On Celluloid Vi...