Odisha DGP meets with CRPF and BSF officials to tackle growing Maoists activity in the state
Published on 15 Dec 2020,

6:24 pm IST

2 minutes read
Highlights
The Odisha Police have decided to set up new company operating bases (COBs) with the help of CRPF and BSF in Naxal hotbeds.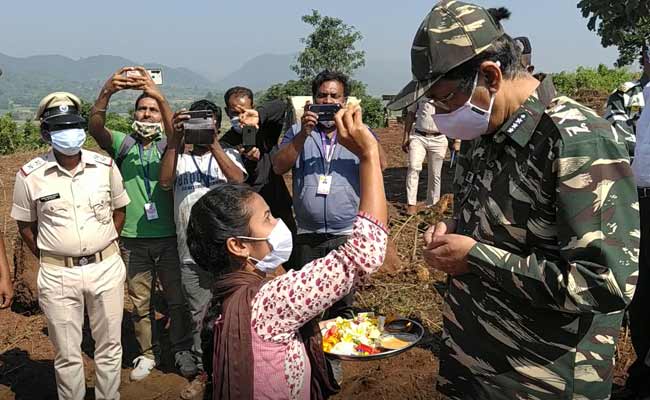 Odisha DGP visiting the BSF camps
For better anti-maoist operations, the Odisha Police are going to set up new company operating bases(COBs) with the the help of Central Reserve Police Force (CRPF) and Border Security Force (BSF) in Naxal-hit districts-Malkangiri, Rayagada, Kandhamal, Kalahandi and Koraput.
For establishing COBs, Odisha's director general of police Abhay, intelligence director R K Sharma and inspector general (operations) Amitabh Thakur among other senior police officers on Monday toured Malkangiri, Kalahandi and Koraput districts and discussed with CRPF and BSF officials.
DGP Abhay's review in the left-wing extremism (LWE)-affected areas came in the wake of the killing of two Maoists in Swabhiman Anchal of Malkangiri district.
DGP visited the CRPF's COB at Trilochanpur in Kalahandi district and interacted with the CRPF personnel. He interacted with the SPs of Kalahandi, Kandhamal and Rayagada and took stock of the measures to contain the LWE menace in those areas.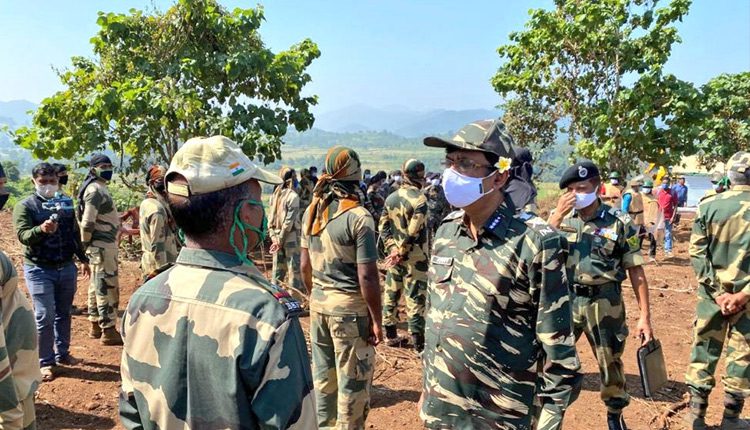 Trilochanpur is a highly vulnerable location, also known as tri-junction (confluence point of Kalahandi, Kandhamal and Rayagada districts).
Abhay also toured a BSF's COB at Hantalguda in Malkangiri's Swabhiman Anchal, once infamous as the cut-off area and bastion of Maoists.
"We held an important coordination meeting with the CRPF and BSF officers. We also discussed redeployment plan of the security forces in the proposed COBs. Our focus is to weed out Maoists completely from Swabhiman Ancha," Abhay said.
Abhay sought better coordination between the state and central forces to gather specific intelligence and carry out successful anti-Maoist operations.
Altogether 17 Maoists have so far been killed in the state in 2020 (till the end of November). Two police personnel have lost their lives in anti-Maoist operations in the state so far this year.